2-4-1 Tickets to the Black Star Season at the BFI
Enjoy a crash course on black cinema, with screenings, talks and Q&As galore on the South Bank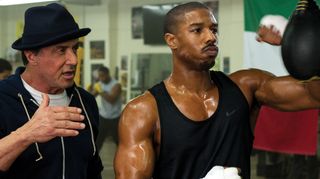 (Image credit: Unknown)
Would you like to watch a fantastic season of films in a nice cinema in London? Yes, of course you would. Luckily for you, you can do exactly that at the BFI's Black Star season, a celebration of black screen talent, running until the end of December.
Coach readers can get 2-4-1 tickets on any of the season's films and the offer can be used as many times as you like. Simply quote STAR241 when booking online, in person or over the phone (020 7928 3232). The code can be used more than once but the offer only applies to two tickets being bought for the same film, and excludes previews and special events.
You've got a pretty daunting selection of films facing you on the programme, so it's up to us to offer a helping hand. Here are a couple of choice picks to catch.
Boyz n the Hood
Ice Cube, Cuba Gooding, Jr. and Laurence Fishburne deal with the troubles of inner city life in South Central L.A. in this classic 'hood drama. The acting is spot-on, the soundtrack is fantastic and it might just leave you in tears. A quintessential example of black cinema.
Creed
If you missed this Rocky sequel at the cinema earlier this year, here's your last chance to see it up on the big screen. Michael B. Jordan dons the big red gloves under Sly Stallone's skilled wing. Great fights, great montages and you might even cry again, you baby.
RECOMMENDED: Creed's Michael B Jordan: "I got hit – for real"
Sweet Sweetback's Baadasssss Song
With a film title much favoured by snakes, this culturally important film follows Melvin Van Peebles (father of Mario Van Peebles, who you'll recognise from the 1993 werewolf police movie Full Eclipse) who goes up against, and subsequently on the run from, the Man. The movie essentially led to the creation of the blaxploitation film, and is a must-see for fans of the genre.
Black Dynamite
If we're talking blaxploitation, then this absolutely hilarious film needs to be mentioned. It's a spoof of the genre, starring martial artist, action star and absolute badass, Michael Jai White, and it's pitch-perfect in every way. So good.
Attack The Block
A UK entry here, with a tale of a council block of flats that gets attacked by furry aliens. Directed by Joe Cornish (of Adam and Joe fame) and starring a group of unknown young actors who were drawn from south London where the film is shot, lending it a rare authenticity (apart from the aliens). Interestingly enough, those unknowns are certainly not any more – John Boyega anyone?
New Jack City
Mario Van Peebles again (who, if you recall, once starred alongside Patsy Kensit in the classic half werewolf/half cop movie, Full Eclipse), this time directing Wesley Snipes, Ice-T and Chris Rock in a noirish crime thriller about drug dealers and undercover police (of the non-werewolf kind).
In the Heat of the Night
David Brent's favourite actor, Sidney Poitier, stars in this mystery about a black police detective who gets caught up in a murder investigation in a racist town in Mississippi. It's a powerful movie that was instrumental in addressing issues of race through cinema.
Ghost Dog: The Way of the Samurai
Forest Whitaker stars in this criminally underseen action film (that's actually quite light on action) about a Mafia hitman who is a modern-day samurai of sorts. Aside from some pretty nifty fight scenes, it also has a banging soundtrack courtesy of the Wu-Tang Clan's RZA.
Paris is Burning
This documentary focuses on New York in the '80s, and takes a look at the underground "ball" cultures that permeated the city throughout the era. It follows predominantly gay, Latino, African American and transgender groups, and remains an important and relevant exploration of race and sexuality.
Blade
You're the worst person in the world if Blade isn't in your top five films ever.
Of course, don't just take the above suggestions as gospel, check out the rest of programme too, and you might find a few pleasant surprises.
Annoyingly, the BFI seems to have neglected to include the important cultural classic Full Eclipse, about a crack team of police officers who also have the ability to transform into werewolves, but you can't have everything.
Black Star: BFI Southbank runs until December 30. See the programme and buy tickes on bfi.org.uk
Sign up for workout ideas, training advice, reviews of the latest gear and more.
Gary Ogden wrote for the print edition of Coach between 2015 and 2016, writing features, interviewing celebrities and covering entertainment. He has also written for ShortList.