The Best Pull-Up Bars For Your Home Workouts
Avoid any accidents with one of the best pull-up bars, with options you can mount in doorways and on walls, as well as free-standing bars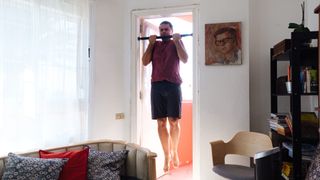 (Image credit: Angel Santana / Getty Images)
Of all the pieces of home gym equipment you can buy, one of the wisest investments is without a doubt the pull-up bar. That's because the pull-up lays a strong claim to being the finest upper-body bodyweight exercise there is.
While initially it's tough—to the point of seeming impossible to beginners—our four-week pull-up plan will help you to build up the strength to knock out a set in less than a month. Once you get going, you'll find it's sublimely good at building muscle in your arms, back and shoulders—and there's a surprisingly wide range of abs exercises for pull-up bars to strengthen your core, too. And if you ever get to the point where pull-ups cease to be a challenge, just buy one of the best weighted vests.
How I Test Pull-Up Bars
Writer Harry Bullmore is working his way through as many pull-up bars as he can get his hands on, but we've also added extra options for you to consider while we continue testing.
No prizes for guessing the first thing I do to test pull-up bars: five max-rep sets of pull-ups with a two-minute rest after each set.
Next, I'll try every variation the types of grip on the pull-up bar allow for; these may include wide-grip, narrow-grip and neutral-grip pull-ups, as well as chin-ups. After this, I see if the bars allow for other exercises, such as hanging abs moves including L-sits, as well as whether they're suitable to be used with gymnastic rings and suspension trainers.
Finally, I check out any extra claims made by the manufacturer.
The Best Door-Mounted Pull-Up Bars
Flybird Doorway Pull-Up Bar
Best telescopic pull-up bar
Specifications
Type:
Removable, telescopic
Reasons to buy
+
Easily installed and taken down
+
Very high max user weight for the type
Reasons to avoid
-
The wider the door frame, the lower the max user weight
This design upgrades the usual straight telescopic bar by adding hinges at either end to make it more secure as you put more weight on it. It claims to support up to 660lb (300kg)—and all without damaging the door frame. Bear in mind that's only if the bar is at its shortest (it fits doorways 28.3in-36.2in/72cm-92cm), but all the same those are some reassuring numbers. It costs more than other telescopic bars, but we think it's worth it to ensure a secure bar.
---
Corength Lockable Pull-Up Bar
Best cheap telescopic pull-up bar
Specifications
Type:
Removable, telescopic
Max user weight:
220lb/100kg without screws or 264lb/120kg with screws
Reasons to buy
+
High max user weight for a telescopic bar
+
Secure
+
Affordable
+
Easy to store
Reasons to avoid
-
Awkward to install
-
Only one grip option
This door-mounted pull-up bar is sturdy and comes in two sizes—65cm-95cm (25.5in-37.4in) and 95cm-120cm (37.4in-47.2in)—to suit all homes. However, the product I was sent to test was the larger of the two and I found there weren't any doorways large enough to accommodate it. A bedroom nook proved to be the only place it would fit.
It can be screwed in place, which increases the maximum load it can take, but I preferred to use the removable method. I found it left a light indent on wallpaper, so there's a chance it'll leave minor marks on your doorframe, although that may just be the price you have to pay for a secure bar and I found this bar reassuringly stable.
Getting it into position isn't as easy as I would have liked. I found the best way of installing it was to hold both ends level with my palms, then angle my wrists awkwardly inwards so I could twist the central rubber bar with my fingers. Once in place, it's rock solid, and I felt secure performing strict pull-ups, chin-ups and hanging abs exercises. I wouldn't use it for more dynamic gymnastics moves like muscle-ups and kipping pull-ups, though.
It's easier to take down and much easier to store than my trusty Adidas Door Gym (below), but I would miss the three grip options on the Adidas model in the long term. All the same, the Corength bar is an affordable option and won't let you down—literally.—Harry Bullmore
---
Adidas Door Gym
Best hook pull-up bar
Specifications
Type:
Removable, mounts on door frame
Max user weight:
242lb / 110kg
Reasons to buy
+
Three types of grip
+
Easily removable
+
Doesn't mark door frame
Reasons to avoid
-
You pay a premium to avoid permanent fixings
-
Won't fit all door frames
-
Awkward shape to store
The Adidas Door Gym is simple to set up: its shelf sits on top of the door frame and foam-covered buffers push against the walls either side to secure it into place. It only takes a few seconds to attach and remove, but think about where you'll store it – at 38.6in x 18in x 10.6in (54.2cm x 29.4cm x 9.2cm), it's bulky and awkwardly shaped. You'll need a cupboard to fit its awkward L shape, or sling it under a table in the garage like I do.
The three grip options (wide, narrow and neutral) are great for back and core workouts alike, and I've used it for a variety of pull-ups, chin-ups and hanging abs exercises. The foam covering the handles makes them easy to grip and comfortable to use, and the foam on the buffers protect the walls from scuff marks. The only downside is you'll need to check if this hook pull-up bar fits your doorway – there was only one place in my house I could hang it properly. The frame needs to be 5.9in (15cm) deep with a 0.8in (2cm) lip on the trim, although the width can be between 17.7in and 33.5in (45-85cm). – Harry Bullmore
---
DMoose Doorway Pull-Up Bar
Most versatile door-mounted pull-up bar
Specifications
Type:
Removable, mounts on door frame
Max user weight:
350lb / 158kg
Reasons to buy
+
Sturdy build and quality materials
+
Multiple grip options
+
Handy eyelet for suspension trainers
Doorway pull-up bars are ideal for slipping into place and hitting a pull workout at home, and this DMoose option is one of the best ones I've tried.
It comes in three parts and the somewhat unclear instructions meant it took me 20 minutes or so to assemble. But when it's complete, the result is a sturdy product with an impressive max user weight of 350lb/158kg (compared with the 242lb/110kg limit of my regular Adidas Door Gym). For this reason, I felt confident hanging a set of gymnastic rings from it and performing some triceps dips for a more comprehensive upper-body workout.
It's more expensive than my Adidas model, but the quality does feel superior. The DMoose has a thicker metal frame, foam grips, and rubber cuffs where the bar rests against the door. These stopped the bar moving or slipping during sets, and prevented it from marking my wooden door frame.
There are multiple grip options, which meant I was able to perform wide-grip pull-ups, neutral-grip pull-ups and narrow-grip chin-ups to hit my back and biceps from all angles.
I also really like the addition of an eyelet underneath the center of the bar, which could be used to attach a resistance band for assisted pull-ups or other exercises like face pulls.
DMoose suggests you could also hang a "sling trainer" like TRX straps from the eyelet to further broaden your workout horizons, although I don't have one of these handy to test this claim.—Harry Bullmore
The Best Wall-Mounted Pull-Up Bars
Mirafit M2 Pull-Up Bar
Best wall-mounted pull-up bar
Specifications
Type:
Permanent, wall-mounted
Max user weight:
331lb / 150kg
Reasons to buy
+
Extensive range of grips
+
Comes with fixings
This sturdy wall-mounted bar can accommodate users of up to 331lb/150kg—assuming you attach it to something equally robust. The myriad angled handles in the center of the bar allow you to work your muscles from different angles with each pull-up you do. The only downside is that it protrudes 2ft/61cm from the wall so it will stick out like a sore thumb in communal areas. It's ideal for a garage gym, but don't be tempted to install it on an exterior wall—it's not weatherproof.
---
Decathlon 900 Pull-Up Bar
Best affordable wall-mounted pull-up bar
Specifications
Type:
Permanent, wall-mounted
Max user weight:
285lb / 130kg
Reasons to buy
+
Good value
+
Folds up when not in use
Reasons to avoid
-
Comparatively low max user weight
As you'd expect when you're looking to spend less money, the weight this bar can bear is a little less than the standard, but for many it will be perfectly adequate. While it doesn't have the range of grips our preferred option does, the addition of wide and hammer grips brings it up to par. It can also be folded to be (almost) flush to the wall, making it more appealing for people who want a sturdy option in their home.
---
BLK BOX Wall Mounted Pull-Up Bar
Best for CrossFit
Specifications
Type:
Permanent, wall-mounted
Max user weight:
Over 441lb / 200kg
Reasons to buy
+
High load bearing
+
Long arms for more clearance
Reasons to avoid
-
Expensive
-
Overkill for many home exercises
This simple wall-mounted bar will stretch your budget, but once attached to the right wall it's seriously sturdy: it's able to handle more than 441lb/200kg. The long arms mean the bar is 42.3in/107cm away from the wall, and that extra clearance will be useful for kipping pull-ups or other dynamic moves in which you might worry about hitting the wall.
The Best Free-Standing Pull-Up Bars
Gravity Fitness Pull-Up Rack
Best portable free-standing pull-up bar
Specifications
Type:
Removable, free-standing
Max user weight:
242lb / 110kg
Reasons to buy
+
Portable; assembles in minutes
+
Two height settings provide exercise options
+
Stable for gymnastic rings or suspension trainers
Reasons to avoid
-
Not quite high enough for taller people
-
Not stable enough for kipping gymnastic moves
This portable free-standing option can be assembled easily wherever there's enough space (L48.5in x W46in x H76in / L123cm x W116cm x H192cm). It took me a few minutes to put its nine sturdy steel pieces together after a glance at the instructions. It packs down into its included carry case just as quickly.
Its versatility is another advantage. The top bar can be set at full height, for pull-ups, or half height for inverted rows and dips. It's great for straight-bar dips, and while you can use the short bars for parallel bar dips, it's a little shaky. It's stable enough to hang gym rings from as well, so you can add ring dips to your repertoire of exercises.
The glossy finish on the metal bar is more slippery than the foam handles on the Adidas and Dmoose door-mounted models I've been using, so I used gymnastic grips for longer sets of wide-grip pull-ups. There's also a slight shake when using it, so I wouldn't want to attempt any kipping gymnastic movements.
I found another drawback was that at 6ft 2in/188cm, I had to bend my knees to 90° when in a dead hang and didn't have enough clearance for most hanging abs exercises (L-sit holds aside). Even so, I rate this as a top training option for anyone looking to practice strict gymnastics and calisthenics exercises at home, or needs a storable option.—HB
---
JX Fitness Power Tower
Best permanent workout tower
Specifications
Type:
Permanent, free-standing
Max user weight:
265lb / 120kg
Reasons to buy
+
Offers more exercise variety
+
Padding for leg raises
Reasons to avoid
-
Takes up a lot of space
-
No hammer grips
If you want to do more than just pull-ups, a workout tower is a good investment. Naturally it takes a little more setting up than a simple bar, but as long as you're handy with a screwdriver you'll be ready to go in an hour or two, and then you'll have a bit of equipment that lets you add some real variety to your home workouts. The JX Fitness Power Tower can be adjusted to five different heights, so the whole family can get involved in pull-up sessions, and it's also great for dips and other airborne exercises like leg raises.
How To Buy The Best Pull-Up Bar For You
There are a few key factors to keep in mind when shopping for a pull-up bar. First, you need to ensure it can hold your weight—thankfully each provides a max user weight (when installed correctly). You then have some options on what kind of bar you want: a free-standing tower, a permanent wall bar or one that uses a door frame. The right one for you is normally dictated by your home set-up—the dimensions of the door frame or what type of wall you can attach it to.
Some bars will also have a variety of grips, so you can do different pull-up variations to target different muscles. It's not much more complicated than that.
Sign up for workout ideas, training advice, reviews of the latest gear and more.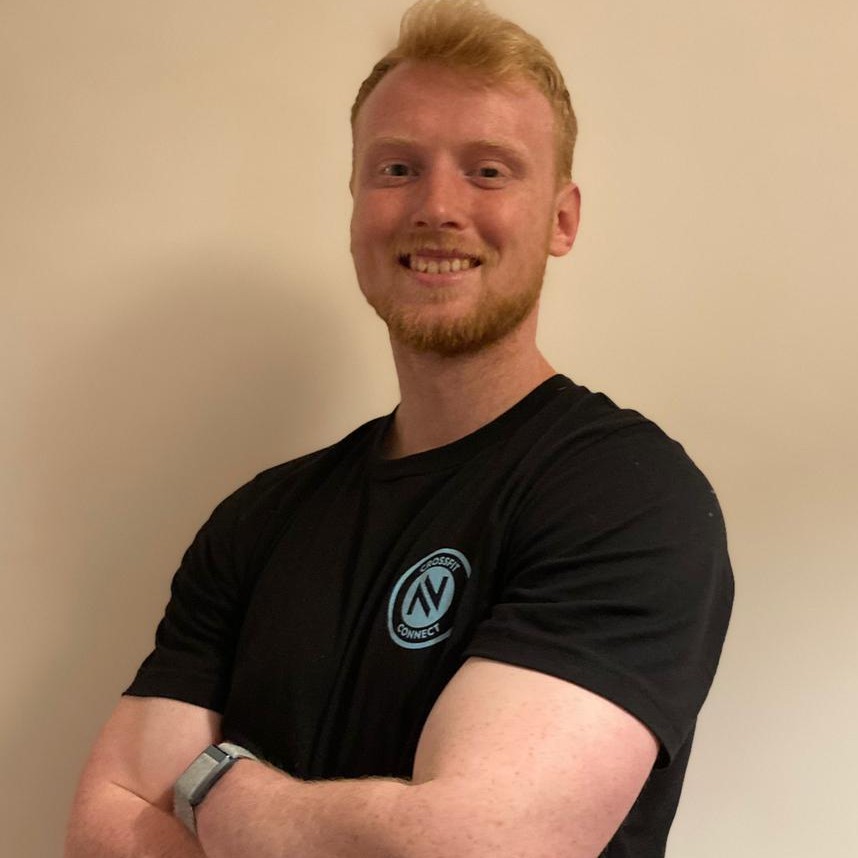 Harry covers news, reviews and features for Coach, Fit&Well and Live Science. With over a decade of training experience, he has tried everything from powerlifting to gymnastics, cardio to CrossFit, all in a bid to find fun ways of building a healthy, functional body.