The Best Weighted Vests
Beef up your bodyweight workouts with our buyer's guide and best buys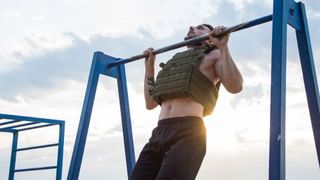 (Image credit: PR)
The gilet has had its day – weighted vests have replaced them as the sleeveless apparel of choice. They've long been used in CrossFit, but with gyms closed for long periods, weighted vests have become a convenient way of adding an extra dimension to home workouts.
What Are Weighted Vests Used For?
Weighted vests add load – hands free – to bodyweight exercises such as squats, press-ups and chin-ups. They typically feature multiple compartments to slip in small weight plates, up to a total of 10kg, and allow you to increase and decrease the overall load you're carrying depending on your activity.
They are a relatively cheap alternative to dumbbells and barbells, are highly versatile to help you achieve any fitness goal and can be easily packed away. However, they should be used with caution because loading your body with extra weight can take its toll on your joints.
Beginners should restrict their use to controlled movements such as squats and press-ups. More conditioned exercisers can try using them with chin-ups or on short runs but are well advised to build up gradually, half a kilogram at a time.
What Should You Look For In A Weighted Vest?
The greatest point of difference between weighted vests will be the materials they use and the range of weights they accommodate.
"In CrossFit, male and female vests normally weigh in at 10kg and 7kg, respectively," says Will Kane, a CrossFit athlete and co-owner of Blueprint Training and Team Training Programming. "There's no need to go any bigger because the load still needs to be comfortable. For anything heavier, you can use a weight belt or heavy backpack."
Kane's personal pick for CrossFit competition is the 5.11 TacTec Plate Carrier. "They fit well, they feel good on the shoulders and the plates are small enough not to cause any rubbing on the back," he says. "Force Fitness vests are equally good and based in the UK for speedier shipping."
Here we try the TacTec and Force Fitness vests on for size, and round up the best of the rest.
---
5.11 TacTec Plate Carrier
Best For CrossFit
The 5.11 gets Kane's vote and we can see why. It's hardcore. It even comes with a warning that the vest "should NEVER be used as body armour", which says a lot about the characters drawn to its military aesthetic. The 5.11 has been the official weight vest of the CrossFit Games for years, thanks to its reliable construction, durability and comfort. The vest is built from abrasion- and water-resistant 500D nylon, features cushioned shoulder pads and adjustable tension bands for added stability, and fits ballistic plates in the front and back ranging from 3.75lb steel plates to a 13.75lb cast-iron option, up to a maximum total weight of 30lb (13.5kg).
Buy from TacTree | £200 for vest and 7lb (3kg) plate
---
Force Fitness Weighted Vest
Best For Strength
Force Fitness' one-size-fits-all vest can accommodate a whopping 40kg (88lb) of weight, making it an undisputed heavyweight in this field. While it's unlikely you'll be going anywhere fast with that strapped to your back, it will provide ample stimulus for those looking to build size and strength with squats, press-ups and chin-ups. Its price is also far more palatable than some of its rivals, making it a good option for those on a budget. Additional plates come in 2.5kg and 4kg weights.
Buy from Force Fitness | £69.99 for vest only
---
GoRuck Plate Carrier 2.0
Best For Endurance
The 2.0 is a no-frills vest built for long, gruelling workouts, supplying some creature comforts while you step outside your comfort zone. An ergonomic lumbar support, adjustable sternum strap and padded shoulder straps help distribute the weight, while GoRuck claims you can even wear it shirtless with no friction burn (we'll take their word for it). The 2.0 also mimics a backpack, placing all the weight behind you, which means your chest won't feel crushed like it can with vests that hold plates on both front and back. Beaverfit offers GoRuck weight plates in 10lb (4.5kg) increments, plus a 45lb (20kg) monster.
Buy from Beaverfit | £92.99 for vest only
---
See related
---
TRX XD Kevlar Weight Vest
Best For Beginners
Best for beginners... if you can stomach the price. This vest from suspension training royalty TRX is a hefty investment, but its versatility, durable design and use of high-strength Kevlar material means you should get a lifetime of wear out of it. The 49lb (18kg) of total weight can be adjusted in 2lb (1kg) increments, making it adaptable for hiking, running or resistance training. Cross straps make it easy to slip on and secure in place mid-workout and when combined with TRX's gold-standard suspension trainer, you have everything you need to keep in shape, home or away.
---
Hyperwear Hyper Vest Pro Weight Vest
Best For Comfort
The Hyper Vest has prioritised comfort above all else. Adjustable side lacing helps it conform to your torso without limiting range of movement, while its custom pockets house individual steel bars weighing just 64g each. These can be easily added and removed, or redistributed around the vest, making it impressively versatile and adaptable to each wearer. Another bonus is that the vest is made from breathable, odour-resistant, sweat-wicking fabric, which will be well worth its weight as your training intensity heats up. The medium-size vest can hold up to 23lb (10kg).
Buy from Perform Better | £223.20
Sign up for workout ideas, training advice, reviews of the latest gear and more.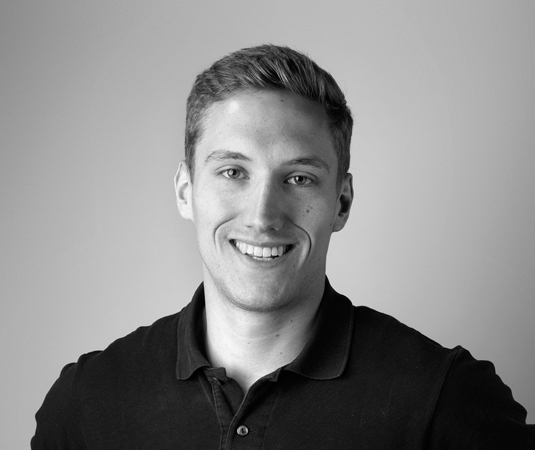 Sam Rider is an experienced freelance journalist, specialising in health, fitness and wellness. For over a decade he's reported on Olympic Games, CrossFit Games and World Cups, and quizzed luminaries of elite sport, nutrition and strength and conditioning. Sam is also a REPS level 3 qualified personal trainer, online coach and founder of Your Daily Fix. Sam is also Coach's designated reviewer of massage guns and fitness mirrors.