Use The Chicago Marathon App To Track Runners And Enhance Your Event Experience
The race app can accurately predict where and when your runner will be, and show you how to get there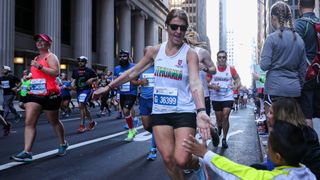 (Image credit: Bilgin S. Sasmaz/Anadolu Agency/Getty Images)
Recent updates
Update October 4th, 2023: The Chicago Marathon app is available to download from the App Store and Google Play.
If you've ever been a spectator at a marathon and tried to follow a friend or family member, hoping to spot them at various points during the race, you'll know it can be a tricky endeavor. It's easy to miss your runner at a large, crowded race that doesn't have tracking technology for runners.
Fortunately, the Chicago Marathon has runners and fans covered with the TCS Chicago Marathon App. TCS has produced the Chicago Marathon app since 2012 and also has regularly updated apps for the Boston, New York City and London marathons as well. In addition to being a useful tool for those who are in the city to watch the race, the Chicago Marathon app is also helpful for those tracking and supporting runners from afar.
Here's everything you need to know about using the Chicago Marathon app to enhance your race experience.
How do you track a runner at the Chicago Marathon?
The Chicago Marathon app makes it easy to track an unlimited number of runners while the event is taking place. Simply search by name or race number in the tracking section of the app and select your runner when they come up. You can also follow them via the interactive map, which will show you where they are on the course. The app also provides local public transport (CTA) details to help you figure out travel by train if you want to spot your runner one or more times mid-race.
"Chicago is very accessible to spectators, and whether you get on public transportation or on foot, you can easily get to several different locations throughout the course of the race," says Carey Pinkowski, executive race director for the Chicago Marathon. "The interactive maps are also helpful for getting around Grant Park the couple of days before, or navigating street closures on race day."
The app will also provide tracking stats for when runners hit certain timing mats, placed at every 5K marker along with at 8K, the halfway point and finish line. It will predict when they'll hit the remaining points based on how fast they're running, as well as provide an expected finish time based on the same data.
When will the 2023 Chicago Marathon app be available to download?
The app will be available to download during the week before the race. In 2022, it was made available four days before race day.
Recent updates
Update October 4th, 2023: The Chicago Marathon app is available to download from the App Store and Google Play.
Is the Chicago Marathon app free?
Yes, the Chicago Marathon app is free to download and use. It can be found on your smartphone's app store.
How accurate are the course times and location tracking on the Chicago Marathon app?
"The app is uncannily accurate, thanks to the timing mats placed around the course at various points," says Haley Price, head of sports sponsorships for TCS North America. "Once a runner crosses the timing mat, the app is updated in real time using our pace calculator so that fans can find their runners at exactly the right time."
According to Price, about 250,000 people download the app every year as their guide to race weekend.
How to create a digital cheer card for the Jumbotron at mile 23
While it's not a new feature for 2023, a fun feature of the Chicago Marathon app is that fans have the opportunity to upload a digital cheer card displaying a custom message of support along with a photo for their runner. This message and photo will be displayed on a Jumbotron as the runner passes through mile 23, providing a fun surprise and a potential boost when they may need it most.
"When that runner crosses that timing mat, [the cheer card] will appear before them and get them excited," Price says. "They'll also be able to see it after the race when it's emailed to them."
Is the Chicago Marathon app useful for runners?
The app is also useful for race participants because it provides key details like their race number to pick up at the expo, as well as timings, main stage presentations and events, exhibitor lists, and a map to navigate the expo.
"The Chicago Marathon app is the one-stop shop for runners and fans on race weekend because it has all the expo information, all the elite field information, the link to broadcasts, and everything that you need to experience the race," Price says.
Sign up for workout ideas, training advice, reviews of the latest gear and more.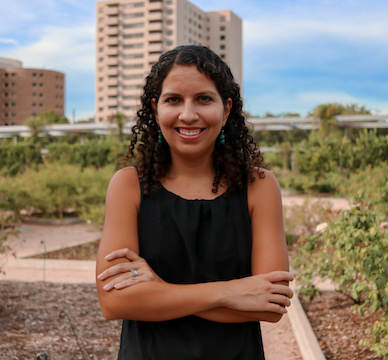 Emilia Benton is a freelance journalist primarily covering running, health, and fitness. She has more than 15 years of writing and editing experience and her work has appeared in publications such as Runner's World, SELF, SHAPE, Women's Health, Healthline, the Houston Chronicle, San Francisco Gate, and others. Emilia has also been a runner herself since she was a 16-year-old high school sophomore. She ran her first marathon at the 2010 New York City Marathon and has since gone on to run 11 more marathons including the Boston Marathon, as well as more than 30 half marathons. She is also a USATF Level 1-certified run coach.