Use The New York City Marathon App To Track Runners And Boost Excitement On Race Day
The app accurately predicts and tracks where your runner will be, and shows how to get there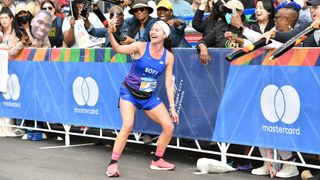 (Image credit: Craig Baritt / Getty Images for NYRR)
If you've ever cheered on family and friends at a small, local marathon, you may have found that it was easy to spot them from the sidelines. But anyone planning to join the spectators at the New York City Marathon will find that it's a very different story.
Not only is the New York City Marathon one of the city's busiest public events of the year, it can be tricky to navigate if you're not a local. The marathon runs through all five of the city's boroughs (Staten Island, Brooklyn, Queens, Manhattan and the Bronx) and catching sight of your runner in more than one of them can seem like a tall order.
Fortunately, there's an app for that. The TCS New York City Marathon app, to be exact. The app serves as a one-stop shop for runners and spectators alike, for runner tracking and race info. The New York City Marathon app usually tops the charts as the most downloaded sports app worldwide during the first weekend of November, and has had nearly three million downloads over the past 10 years.
"The TCS New York City Marathon course traverses vibrant, diverse neighborhoods filled with millions of roaring fans—it's where the world comes to celebrate running," says Suresh Muthuswami, chairman of TCS North America. "This year, technology enhancements will elevate the experience for everyone—whether they are conquering 26.2 miles of New York City streets, celebrating on the sidewalks, or tracking runners on the app."
Spectators can even use the app to watch the broadcast and see the pro races unfold, which will also include app-exclusive live commentary from Olympians Des Linden and Galen Rupp and Paralympian Amanda McGrory, a feature that is new for 2023. Read on to learn about other key features of the New York City Marathon app.
How do you track a runner at the New York City Marathon?
The New York City Marathon app allows users to track an unlimited number of participants. Search for them by name, bib number or running club and then use the map feature to watch their progress as they make their way through the city's five boroughs. The app's spectator guide also allows users to create an itinerary with public transport directions to get from spot to spot.
The New York City Marathon also has cameras strategically placed at five locations along the course: at the start in Staten Island, on Fourth Avenue in Brooklyn, First Avenue in Manhattan, at mile 20 in the Bronx, and at the finish line in Central Park. Under the Tune In Live tab in the app, you can select Course Cameras to try to spot your runner at these points.
When will the 2023 New York City Marathon app be available to download?
The New York City Marathon app has been available for download since Wednesday, October 24th, 2023, a little more than a week before the race.
Is the New York City Marathon app free?
Yes, the New York City Marathon app is free to download and use. Find it on your smartphone's app store (App Store and Google Play).
How accurate are the course times and location tracking on the New York City Marathon app?
New York City can be a tricky place to navigate. Thankfully the New York City Marathon app takes some of the guesswork out for you, helping to ensure you won't miss seeing your runner out on the course.
"Timing mats placed around the course at various points make tracking via the app extremely accurate," says Haley Price, head of sports sponsorships for TCS North America. "Once a runner crosses each timing mat, the app is updated in real time using our pace calculator, notifying their fans so they can plan to spot them at exactly the right time."
Give your runner a boost with the New York City Marathon app
Another fun feature on the app is the ability to create "Belief Boosters", notes of encouragement to send to runners featuring TCS New York City Marathon imagery. Use the app to write an encouraging message to your runners via text message or share via social media.
Is the New York City Marathon app useful for runners?
If you're a participant in this year's New York City Marathon, the app will most certainly be useful to you as well. Use it to view your confirmation form, which you will need to pick up your bib at the expo before the race. This form also includes key details like your bib number, pre-selected bib pick-up time, start time, wave and corral details, as well as start line transportation information.
Sign up for workout ideas, training advice, reviews of the latest gear and more.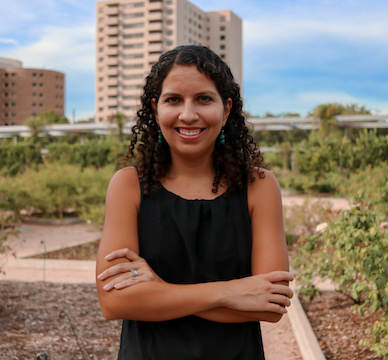 Emilia Benton is a freelance journalist primarily covering running, health, and fitness. She has more than 15 years of writing and editing experience and her work has appeared in publications such as Runner's World, SELF, SHAPE, Women's Health, Healthline, the Houston Chronicle, San Francisco Gate, and others. Emilia has also been a runner herself since she was a 16-year-old high school sophomore. She ran her first marathon at the 2010 New York City Marathon and has since gone on to run 11 more marathons including the Boston Marathon, as well as more than 30 half marathons. She is also a USATF Level 1-certified run coach.