This Fitness Challenge Made More Than 50% Of Participants Happier
Research from the University of Oxford found that more than half of RED January participants saw a "significant improvement" in their happiness levels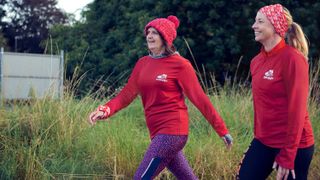 (Image credit: Red January)
New year, new you? How about a happier you? Red January is an annual campaign that challenges people to be active every day in January and raise money for a good cause – this year mental health charity Sport in Mind benefits.
But if you take part, there are plenty of benefits for you too. Not only is there every chance you'll be fitter by the end of January, there's a better than 50:50 chance that it will make you happier, as well.
The University of Oxford surveyed 3,069 people who took part in the January challenge in 2020, and found that 54% of participants "experienced significant improvement in their happiness and a reduction in anxiety".
One person who has discovered the benefits first hand is Mandy Weetch, who has been taking part in the campaign since 2017. So who better to ask about the benefits and what it's like to move every day in January?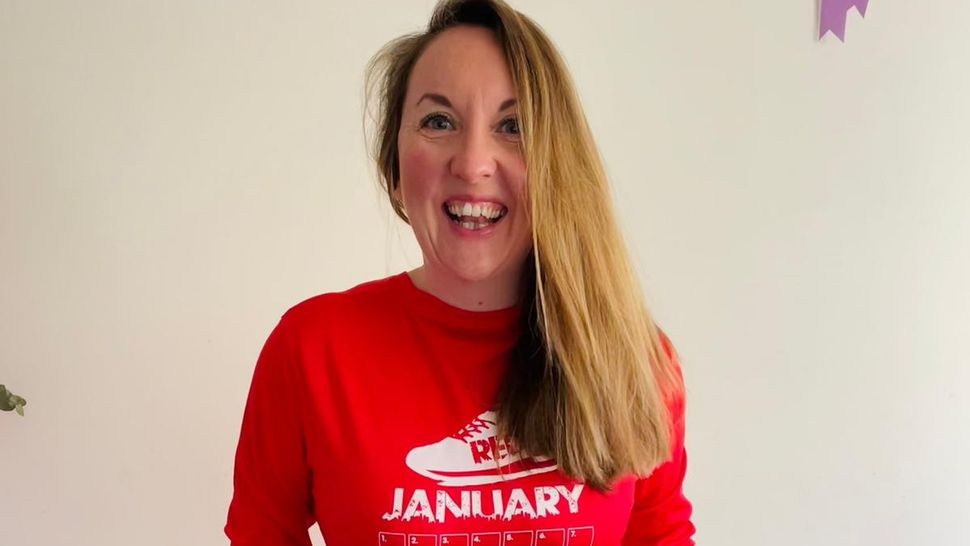 "It's changed the way I look at exercise," says Weetch. "It's had such a positive impact on my mental health and on my family. I think it's an amazing way to start the new year."
The campaign has become more accessible over the years, too. "We had to run every day when it first started," says Weetch, "which was amazing and hard in equal measure. Now it's exercise every day and I think that's much more achievable for many more people.
"I do a mixture of Pilates, a bit of running, going to the gym, a bit of swimming and walking."
Weetch knows it's no small feat to continue for a month, but the little wins generate their own momentum. "You reach a wall sometimes," says Weetch. "You might feel a bit under the weather. It's cold. Sometimes it is really hard. But it doesn't matter how long you work out for, whether it's for two minutes or half an hour – you have achieved that goal.
"I think the benefits and euphoria you get from that keep you going the next day. It can be hard, but just keep on doing it! Remember the reasons why you are doing it, like wellbeing, exercising being great for mental health and the charity Sport in Mind."
Sign up for RED January– it's free to take part.
Sign up for workout ideas, training advice, reviews of the latest gear and more.
Becks Shepherd is an experienced health and lifestyle journalist who began her career in 2014. Her byline has appeared in national newspapers and magazines, testing out the latest sportswear, decoding emerging health trends and interviewing experts. She has a BA (Hons) in Multimedia Journalism from Bournemouth University and the NCTJ National Qualification in Journalism.