An Easy Mexican-Style Eggs Recipe For A Lazy Weekend Brunch
Have a healthy and hearty start to the weekend with this easier take on huevos rancheros from top chef Adam Gray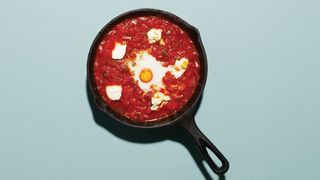 (Image credit: Unknown)
Normally we'd entertain you with a witty introduction, but this time we're going to give you four reasons why you need to make this dish.
Eggs are a fantastic source of protein, which is in the white, and heart-healthy fats, which are in the yolk. They also contain a treasure trove of vitamins: 10% of your RDI of vitamin D is found in an egg yolk, along with vitamins A, B6, B12, E and K.
Peppers are a fantastic source of vitamin C: weight for weight they contain more than oranges! Vitamin C is an antioxidant, and is also essential for the formation of collagen, a type of protein that keeps skin tight and looking young.
Garlic is high in immune system-boosting compounds that destroy any nasty invaders, as well as anti-inflammatory agents that reduce the physical damage caused by stress, pollution, exercise and general day-to-day living.
The dish is delicious.
One-Pan Mexican-Style Eggs Recipe
Ingredients (Serves Four)
100ml British rapeseed oil
3 red peppers, finely diced
1 red onion , peeled and thinly sliced
4 plum tomatoes, cut into wedges
8 garlic cloves, peeled and thinly sliced
1 jalapeño pepper, halved lengthwise
12 fresh basil leaves
2tbsp fresh marjoram leaves
1½tsp chilli powder
1tsp smoked paprika
120g ricotta cheese
4 large eggs
Salt
Ground black pepper
To make
Preheat the oven to 200°C/gas 6.
Heat the oil in a large heavy saucepan over medium heat. Add the diced red peppers and red onion and cook, stirring occasionally, until softened and just beginning to brown.
Add the tomato wedges, garlic, jalapeño pepper, basil, marjoram, chilli powder and smoked paprika to the saucepan. Reduce to a low heat and continue to cook, stirring occasionally, until the vegetables are very soft and liquid is thickened.
Season with salt and pepper and discard the jalapeño.
Transfer the veg mixture from the saucepan to a shallow baking dish. Using the back of a spoon, make four evenly spaced divots in mixture. Spoon a dollop of ricotta cheese into each divot and then crack one egg into each.
Bake in the oven until the egg whites are almost set but yolks are still runny.
Serve the spiced baked eggs with granary toast. The yolks will continue to cook as the dish sits, so serve right away if you prefer your eggs soft.
Adam Gray is a Michelin-starred chef and a champion of ethically and sustainably sourced food. He has been the head chef at award-winning restaurants including Rhodes Twenty Four, Skylon and Bourne and Hollingsworth in London.
More Breakfast Recipes
Sign up for workout ideas, training advice, reviews of the latest gear and more.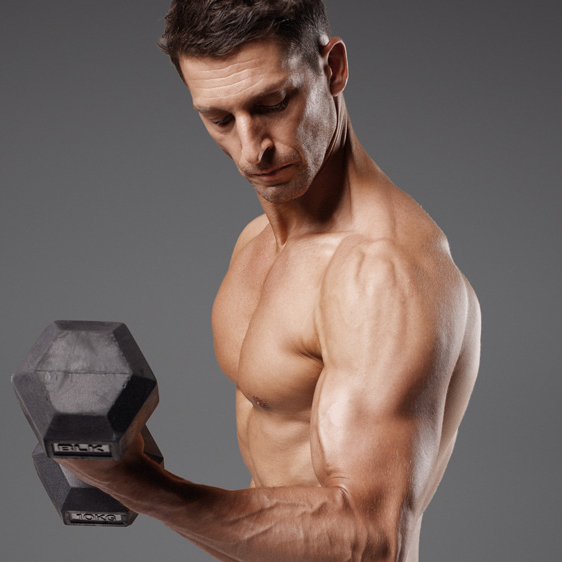 Former editor of Men's Fitness UK
Joe Warner is a highly experienced journalist and editor who began working in fitness media in 2008. He has featured on the cover of Men's Fitness UK twice and has co-authored Amazon best-sellers including 12-Week Body Plan. He was the editor of Men's Fitness UK magazine between 2016 and 2019, when that title shared a website with Coach.