25 Travel Tips for Holidaying like Pro
These 25 holiday hacks and travel tips from well-travelled experts can help you disguise your amateur status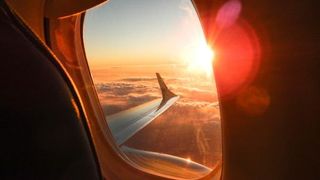 (Image credit: unknown)
The Round-the-World Blogger
Helen Wright is a journalist who is now writing her way around the planet; passportstamps.uk
1. Start the holiday the night before
If you are planning on driving to the airport, consider staying the night at an airport hotel before your flight. Many hotels offer two weeks' free parking with a one-night stay and often this works out cheaper than parking at the airport. Even if the price isn't an issue, it means you can have a leisurely check-in and navigate Gatwick Shopping Village at your own sweet pace.
2. Avoid health-essentials confusion
Buy your sun protection in the UK because the quality can vary in overseas destinations. Often, countries outside of the European Union do not reach the standards of our sun protection, meaning a Factor 30 in somewhere like Thailand may only be the equivalent of a Factor 8. Other health essentials such as toothpaste and condoms are frequently less reliable or effective if sourced from other countries.
3. Make documents WiFi-proof
Make a screen grab (or print out) of your flight information, especially if you are doing a multi-city trip. Some countries will ask you to provide your return or onward flight details, or proof of an entry visa. If you are in a foreign destination with no WiFi you might not be able to access your email to show them.
4. Keep a short master packing list
Have a packing list on your phone with all the basics on, such as camera, sun lotion, adapter plugs, toothbrush, socks etc. I use mine every time I travel, ticking each thing off the list and then simply adding the clothing that suits my destination. Using an app like Wunderlist can help. My rule is to never travel with a bag I can't lift off the luggage carousel or up a flight of stairs myself.
5. Flip-flops work for any trip
I am always surprised at how many people wear complicated footwear to the airport. Most airports now make you take off your shoes so wear a pair that will slip on and off. I always travel in flip-flops, even if my destination is cold – they are handy to throw on to go down to breakfast, etc. Hard-to-put-back-on shoes should be packed or left at home.
The Full-Time Travel Writer
Jamie Lafferty writes for The Sunday Times, The Guardian, National Geographic Traveller; jamielafferty.com
6. Never overlook visas
If you usually only travel within the EU but this time you're going further afield, make sure all your visas are sorted well before you get to the airport. Plenty of people get caught out because even countries that you'd expect would be friendly towards a British passport (eg. US, Australia) require pre-registration online.
7. Identify your ideal plane seat
It's always worth picking your seat in advance when booking flights online. In general, take window seats for night flights and aisle for during the day. Also, beware sitting too close to the bulkhead – it means you'll get served food and drinks first, but that's also where the baby-baskets are. If you're a little too tall for economy, dump the in-flight magazines out of the seat pocket to get a little extra leg room.
8. Ignore the bureau de change
I've been to almost 80 countries and have never once got money changed in advance. Just take it out at the airport when you land – the charges are insignificant compared with having to worry about walking around with handfuls of cash. Don't forget to get it done at the airport, though – not only are the ATMs secure, but in countries such as Japan they accept foreign cards whereas ordinary domestic machines do not.
9. Outsmart the crooks
If you're going to a volatile country, or one with increased chances of theft, take a throwaway wallet. Keep some low denomination notes in there and some dead cards – that way if you have to hand it over in a hurry, the thief will believe they're at least getting something. I was mugged in Bolivia, but thanks to this method I only lost about £3, a dud Cineworld card and the old wallet.
10. Use cookies for flight bargains
In the incredibly complicated world of searching for flights online, airlines and search engines conspire with your cookies to keep an eye on what you're looking for. You can turn this to your advantage with airlines such as Etihad. Go to its website, search for the exact flights and dates you want, clicking through to just before you have to enter your details. Now close the tab and head to Facebook (or almost any site which hosts sponsored ads). More often than not, you'll see a banner offering you 10% off your flight.
The Suitcase Guru
Lotte De Vreese is director of Samsonite Travel Europe; samsonite.co.uk
11. Stop security staff from breaking your lock
It is important to have a TSA (Transport Security Administration)-approved lock if you're travelling to the US – this is so that security staff can check your case with their master key if they need to, without them having to break it open.
12. Master packing jackets
Pack heavy and electrical items at the bottom, followed by long items such as trousers. Jackets are always difficult to pack, so place on top and fold in the arms and pack underwear in the shoulders to keep the structure. Following this, fold the bottom of the jacket over keeping it as straight as possible. Pack the rest of the garments over the top, this minimises creasing.
13. Weigh and measure ahead of time
A spinner (four-wheeled) suitcase with a decent size handle at the top is ideal for a weekend away, offering a good balance between mobility and size. It is also important to check the weight and size restrictions of the airline you will be travelling with and always weigh your case after you've finished packing to make sure it fits within the restrictions. Some airlines have a 23kg limit, for others it's only 20kg – that could be the difference between paying excess fees.
14. Pack in sections for family trips
For a family holiday, a good-quality zip case is useful and a soft-side case with expandability is good if you want to bring any items/souvenirs back from your trip. A clever tip when packing shoes is to place socks inside your child's shoe and then these inside a parent's shoe – this utilises all space available. It is also handy to pack in family sections: so dad first, followed by mum, etc. This makes it a lot easier when unpacking the other side of the flight.
15. Choose your case carefully
Choosing between a hard and soft-side case ultimately comes down to preference, but hard cases are more durable, and they have the added bonus of being less crushable – this means your can pack more loosely and perhaps clothes will be less creased. Soft cases have more pockets and are a little more flexible when loading into a car, for example. It was once the case that soft cases were much lighter, but now this is not true.
The Jet-Setting Pilot
Bruce Cleghorn flies planes for British Airways; ba.com
16. You only need sun cream once a day
"Once a day" sun protection products such as Riemann P20 or Ultrasun are a worthwhile purchase, and come in hand luggage-friendly 100ml bottles. Used correctly you can get all-day waterproof sun protection, even in the hottest climates, with just one application. A revelation for a pasty Scotsman such as me.
17. Steam rather than iron your clothes
Hotel irons can be a lottery, as you never know who's melted something onto them last. I iron the shirts I need for work before leaving home, then fold them carefully as if they were going back in the packet and pack them flat. When I arrive at the hotel I hang them in the bathroom and run the shower on its hottest setting for a couple of minutes with the door closed. The steam will dampen the items slightly, and the creases drop out.
18. Save a digital map and get local knowledge
Download an offline copy of where you are going via Google maps. You can use GPS without data roaming, so you'll never be lost. My absolute top tip though, is talk to the locals when you get there. For bars, restaurants, and things to do, you'll get a lot more out of a city with a bit of local knowledge.
19. Have permanent travel toiletries
I have two sets of toiletries, two toothbrushes and two razors. One set permanently lives in a clear plastic toilet bag in my suitcase. That way I never forget anything, and my liquids are always ready to be removed and screened at airport security. I also buy empty 100ml bottles and decant shaving gel, moisturiser, or any other liquids I need that don't come in 100ml bottles.
20. Eat and dress for freshness
To limit the effects of jet lag, eat at the appropriate mealtime for your destination once on the flight (ie. don't have a massive dinner, and avoid alcohol if it's breakfast time where you're going). Also carry a change of clothes for the flight – something light you can sleep in such as T-shirt, cotton trousers, clean socks. You'll feel much fresher when you arrive if you're not in the same clothes you've sat in for the last nine hours.
RECOMMENDED: A Guide to Sleeping on Long Haul Flights
The World's Most Travelled Man
Gary Player, nine-time golf Major winner and self-proclaimed most-travelled man in the world (he estimates that he has flown 15 million miles, the equivalent of 32 return trips to the Moon); garyplayer.com
21. Time your arrival precisely
If I am travelling internationally, I will get to the airport two hours before my flight, domestically about one hour before take-off, and if private just before the scheduled time of departure.
22. Be ruthless to avoid overpacking
I always pack my bag to the top, and then unpack several items to weed out those that will not be essential for my trip. There's no reason to carry around an extremely heavy bag and the biggest fault is overpacking.
23. No alcohol, caffeine or heavy food on planes
To counteract jet lag, I avoid caffeine and alcohol, but drink lots of water to stay hydrated. And always eat light meals on the aeroplane: fruit, salads and vegetables. The last thing you want to do, especially when traveling internationally, is sit for hours with a full stomach. You will find you have a lot more energy upon arriving at your destination if you can avoid that.
24. Create a routine
My travel arrangements are made well in advance and I personally check my ticket, seat assignment and valid passport/visa requirements. I also get up and stretch frequently during the flight, wear loose-fitting clothes for comfort, and remember to pack something warm as it invariably gets cold on board.
25. Pack light, but know your own essentials
Having travelled so much I know it's important to try to always pack lightly, but there are some things personal to you that you should never leave home without. Identify these and have them ready. (For Gary, should you be interested, those items are: a skipping rope, iPad, wireless headphones, Blood-Horse magazine, all-black workout clothes, Player family photo album, the latest thoroughbred breeding list of his stud farm, and black cashmere turtleneck sweater.)
Sign up for workout ideas, training advice, reviews of the latest gear and more.