What You Need To Know Before Buying A Road Bike
Which is the right road bike style for you and which bike parts should you choose?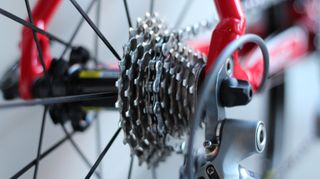 (Image credit: Unknown)
Although most road bikes look similar, with the distinctive diamond-shaped frame that's been around since the late 19th century, a visit to any bike shop will show you that road bikes have evolved into many different categories. It can seem daunting, but it needn't be. A lot of the differences are down to subtle variations in the geometry of the frame – the angles between the tubes – but these can have a significant effect on both performance, handling and comfort.
Which Brand Should I Buy?
With so much choice available, it's almost impossible to know where to start, but a safe bet would be to stick to the big names, such as Giant, Trek, Specialized or Cannondale, who produce vast ranges of quality bikes at all prices, from entry-level models under £500 to bikes ridden by top pros in the Tour de France with five-figure price tags. Many buyers prefer more "boutique" brands for the exclusivity factor, though without the economies of scale, they often cost a little more than the big names. The best way to find out about particular makes or models is to read as many reviews as possible and ask in online forums – others who own the same model will often be happy to share their views.
Which Frame Material is Best?
As well as looking at different types of bike, you should also consider what they are made of. Carbon is the most desirable option, being very strong and very light, but it may not always be the best. Steel is cheap and robust, but also very heavy. Aluminium is an excellent compromise, being lighter than steel and considerably cheaper than carbon, which means an aluminium bike will often be fitted with much better components than a carbon bike at the same price. Many aluminium bikes these days come fitted with a carbon fork.
Where Should I Buy it?
Online-only brands such as Canyon (opens in new tab), Merlin (opens in new tab), Vitus (opens in new tab), Verenti or Eastway (opens in new tab) are great if you're looking for a bargain. The lower costs of running these businesses means they can afford to fit higher-quality components than similarly priced bikes from high street retailers. However, the downside is that you don't get the option of a test ride, so you're making a decision based on a spec sheet and pictures in a catalogue. Do your research, check measurements very carefully and read plenty of reviews before parting with your cash.
For the best service and attention to detail, it pays to go to your independent local bike shop. Often run by former racers with many years in the business, independent bike shops will be able to talk you through all your wants and needs in detail, and many of them offer a specialist bike-fitting service. They may not be able to compete with the big chains and online retailers on price, but it could be worth paying a little more for the level of service they provide to ensure you ride away from the shop happy, on a bike that fits perfectly. You also get the satisfaction of knowing that you're supporting a local business.
The Different Styles of Road Bikes
Hybrid
So called because it combines the characteristics of a mountain bike (MTB) and a road bike. As they usually have MTB-style flat handlebars, these can be a good choice for those who are new to road cycling or lack confidence, though if you're serious about cycling, you'll soon want to graduate to a drop-handlebar road bike. Prices range from around £250-£1,000.
Endurance Bike
Also known as a "sportive" bike, this category is popular with newcomers to cycling. The frame geometry is designed for a less torturous riding position than a pure racing bike, and often includes comfort-oriented features such as vibration-absorbing polymer inserts, wider tyres, and flexy seatposts. Expect to pay around £500 for an entry-level model such as the Giant Defy 5, while upwards of £1,500 will get you a serious quality frame and components.
Racing Bike
A classic road-racing bike is built to be fast and agile, for riders who want to take sharp corners at high speed and accelerate away from rivals. As such, they aren't always the most suitable bikes for beginners, who often find them unstable, harsh to ride and impossible to get comfortable on. Cannondale's CAAD8 is a relatively beginner-friendly example, starting at around £500. High-end performance racing bikes start around £2,000, with no upper limit.
Aero Road Bike
Designed for professional sprinters to go as fast as possible with minimum wind resistance, these have aerodynamically shaped tube profiles and integrated components, and force the rider into a low, tucked-in position. They tend not to be cheap, though Halfords' own-brand 13 Intrinsic Alpha promises aerodynamic features for £500.
Adventure Bike
Like endurance bikes, these promise all-day comfort and speed, but they're equally at home on smooth Tarmac or rough dirt tracks, making them much more versatile. Frames have increased clearances to accommodate much fatter tyres, and they usually have disc brakes. A top-end carbon Specialized Diverge is around £4,500, but an entry-level model such as the aluminium Pinnacle Arkose 1 will cost under £700.
RECOMMENDED: Which folding bike is the best for commuters?
Which Bike Parts You Should Choose
Gear shifters
The most popular make is Shimano but SRAM is increasingly common, while Campagnolo is more of a boutique brand. They all work differently but are easy to use. Each company offers different levels of components (called "groupsets") – more expensive options such as Shimano Dura-Ace (rare on bikes below £2,500) bring smoother shifting, lighter weight and more gears, but even entry-level choices like Shimano Claris (typical on bikes around £500) offer reliability. For a good balance of performance and value, Shimano Tiagra is an excellent choice – expect to find it on bikes upwards of £800. If money is no object, you can now get wireless electronic gear shifting with SRAM's eTap system.
Gears
Modern road bikes have a double chainset (two chainrings attached to the cranks) with a "cassette" on the rear wheel made up of a number of sprockets. It's tempting to believe more gears must be better but for most riders, the range of gearing is far more important. The lowest gear is determined by the size of the largest cog on the rear wheel and the smallest chainring, measured in teeth. If you ride in hilly areas, look for a "compact" chainset with a 34-tooth chainring and a cassette with a 28-tooth or 32-tooth largest sprocket. Racers will be fine with a 25-tooth sprocket.
Brakes
While disc brakes are increasingly popular, offering more power, reliability in wet weather and less wear on wheel rims, rim brakes are still a perfectly good option, and their performance can be improved significantly by upgrading the brake blocks (SwissStop Flash Pro BXP, £25, extrauk.co.uk (opens in new tab), are excellent). If you do choose disc brakes, a fully hydraulic system is best, although this is rarely an option on bikes under £2,000. A good compromise is TRP's Hy/Rd, which has hydraulic brakes operated by cables.
Wheels
Most are happy to stick with the stock wheels that come with their bike, but lighter, more aerodynamic wheels are a popular upgrade – although it can be an expensive business, with high-end racing wheels costing four-figure sums, and unless you're a top racer, you might not notice much in the way of performance advantage. Expensive wheels can also be harder to maintain, with proprietary parts that are hard to replace when they break.
Tyres
For road cycling, choose slick tyres for maximum grip, even in wet weather – save knobbly tyres for riding off-road. Lightweight racing tyres such as S-Works Turbo (£40, specialized.com (opens in new tab)) offer the best grip and will be faster but are prone to punctures and don't last long. Some tyres include a layer of puncture protection (such as Schwalbe Durano Plus, £33, schwalbe.com (opens in new tab)) but this can make them heavy and slow. Wider tyres (28mm is an increasingly popular choice) can be run at lower pressure, improving both comfort and grip. Continental GP4000S II (£50, conti-tyres.co.uk (opens in new tab)) aren't cheap but are fast, grippy and reasonably puncture-resistant.
Pedals
Flat pedals are fine for your shopping bike but if you want to get serious, you need to upgrade to "clipless" pedals. There are many different systems, each with its advantages and disadvantages, but they aren't cross-compatible, which is why you usually have to buy pedals separately when buying a road bike. Make sure your pedals are compatible with your cycling shoes – fortunately, most road clipless systems use the same three-bolt pattern for attaching the cleat to the sole, while MTB systems use a two-bolt cleat.
Handlebars
If you're just starting out in cycling or lack confidence, flat handlebars are a sensible choice, but it's worth getting to grips with drop handlebars to improve road cycling performance. They offer several hand positions (good for comfort) and allow you to adopt a more aerodynamic position on the bike. They do come in a wide range of subtly different styles, shapes and widths though – a good bike fitter will help you choose the right ones for you.
Saddle
Saddles are a personal matter – what one rider finds comfortable all day will have another cursing in no time. It all comes down to the measurement between your sit bones (ischial tuberosities) and the type of riding you're doing, which determines your posture on the bike. Fortunately, many bike shops provide demo models so you can try before you buy.
Sign up for workout ideas, training advice, the latest gear and more.