Mark Cavendish: Bradley Wiggins Can Be The Hardest To Deal With
The Manx Missile on the people who gave him a push to the top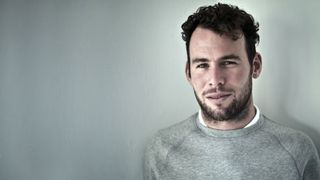 (Image credit: Unknown)
Who got you started as a cyclist?
None of my family were into cycling, and I started off on a little red girls' bike, which my dad taught me to ride in the back garden. It was only when I was about 13 and had a road bike that I realised I was quite good at it. I entered some races and I wasn't just winning, I was killing it, even when I was going to the mainland and taking on kids in higher age groups.
What do you think set you apart?
I have a big work ethic. When I was at school, I always had to be the best at everything. Spelling tests, exams, sports… the lot. So when I decided 
at 13 that I was going to be cyclist, 
I focused on it completely. I opted to take French and German as my GCSE options because I knew I'd be working in Europe. My teachers couldn't understand it. I remember the headmaster saying, "Hmm, well if you pass your A levels, they have these special cycling colleges in France you could go to." Do they fuck!
Who was your hero?
At the time, there were two big teams in the sport, US Postal, with Lance Armstrong, and Deutsche Telekom with Erik Zabel. I knew US Postal only went for the general classification, but Telekom liked the sprinters too, so I said, "I'm going to ride for that team." Individually, I liked Johan Museeuw, the Belgian classics rider. He was world champion and he smashed everybody.
Who do you most enjoy riding with?
There's a fair bit of chat when we're riding, and the funniest person is Bradley Wiggins. When he's on form, I have the best time with him, but he can also be the hardest to deal with sometimes.
In terms of support, my right-hand man is Bernhard Eisel, who's been my room-mate since 2008. If Bradley and me are like brothers, then Bernard and me are like husband and wife. I see more of him than my own family. I can't really live without him.
In the "backroom team", I'd have to say Rod Ellingworth, who was my coach when I was 18. He works for Team Sky now, but he still speaks to me most days and lets me bounce ideas off him. He also coached me on the track for the Olympics, all extra-curricular without getting paid for it. He's been instrumental in everything I've achieved.
What's the best thing about being so close to the crowds in a race?
The stuff you hear varies from nationality to nationality. The Americans are just screaming and whooping. Some of the Dutch fans can be offensive, making vile personal comments. The British are either really enthusiastic, or you get someone trying to be full of bants, talking to you in the way you'd take the piss out of your mate in a pub.
RECOMMENDED: The World's Best Cycling Events
On that subject, you had a bottle of urine thrown at you once…
I thought it was water at first, but then it went in my mouth. I thought it was the salty taste of sweat from my forehead, but then the smell kicked in. The worse thing was, I was only 10km into a 50km time trial, so I had to have it trickle down me for ages.
Who is your fiercest opponent?
Marcel Kittel. He doesn't strike fear into me, as such, but I'd never beaten him until this year. In my head, I was making excuses for losing to him every time. It was frustrating me, so I wanted to destroy the Tour this year.
How do you cope with injuries?
When you fall off and get a road rash, it's hard to sleep at night because your sheets stick to the blood. There's no miracle cure, you just scrub the bits of gravel out every day in the shower and hope it doesn't go septic. Mind you, 
I heal very quickly. The fitter you are, the faster you heal – most endurance athletes will tell you that.
As you burn so many calories, can you eat what you like?
Any athlete who says they stick to a strict diet and never waver is either lying or sick. During a race, I like rice cakes with pistachios in, and then later I'll take gels when it gets too hard to eat. After the race I have a protein drink and a snack. 
I sometimes wonder if I'll get stuck 
into the pizzas and burgers after I retire, 
but my wife is beautiful and I don't 
want to be that big, ugly, fat guy with 
a gorgeous wife!
Mark Cavendish is an ambassador for the American Pistachio Growers, his official snack of choice
Sign up for workout ideas, training advice, reviews of the latest gear and more.
Grub Smith contributed interviews and features to the print edition of Coach, which ran from 2015 to 2016.