Lawrence Dallaglio: 'The fittest team will win'
The 2003 Rugby World Cup winner on how fitness helped steer England to victory and why it will prove the difference this year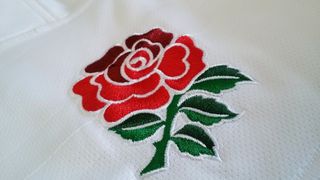 (Image credit: Unknown)
On 18th September, England start their bid to win the Rugby World Cup for the first time since Lawrence Dallaglio and his team-mates triumphed over Australia in 2003. But between now and then the current players face a gruelling summer of training.
'In order to win the World Cup you have to be the fittest team,' said coach Stuart Lancaster when announcing his initial 50-man squad with fitness testing in Surrey commencing next week, before the team head to Colorado in July for an intensive two-week camp at altitude.
'It will be grim for the players,' he said. 'We want another 10%. Altitude improves aerobic capacity and is a more effective way of stripping body fat. So they should come back leaner and fitter. If they are not then they will be going home.'
Speaking to MF at Twickenham – at an event to mark 100 days to go until the home tournament begins – Dallaglio echoed Lancaster's sentiments. With holders New Zealand strong favourites, the former captain believes Lancaster's men will need to be at their peak both physically and mentally to win back the prestigious Webb Ellis Cup.
What did the 2003 team focus on during the three-month training camp ahead of the World Cup?
We worked incredibly hard on our strength and conditioning, speed work, spin training and anaerobic threshold. Fitness in rugby is about being as involved in the game as possible. There's the physical side of the game that you need to be able to cope with, but it's also about being able to make the right decisions under pressure and you can only do that if you push your body to the limit.
How hard did you work on your own fitness? Were you naturally fit or did you have put in extra work?
It's one thing being fit and another being one of the fittest players in the world. It depends on where you set your ambitions. We made a collective decision that if we wanted to be the best we had to train to compete against the very best and overtake them. But it wasn't just about fitness. It was also about diet. Rugby players love their food so we had to make sacrifices – and make the right sacrifices. We tested each other so there was a lot of peer pressure and we pushed each other to the limit.
Who was the fittest player in the team?
Everyone had different positions so it's hard to tell. You had some guys weighing in at 17, 18 or 19 stone [108-120kg] who had a different role to someone playing on the wing. Jonny Wilkinson, Neil Back, Richard Hill – they were among the fittest, though. Everyone was exceptional, as were the coaches.
Was there ever a 'eureka' moment in your training that made a big difference to your fitness?
It was the little things – making 100 things 1% better. Being able to push yourself to the limit and being prepared to put your body through pain is vital. Your anaerobic threshold is one of the most significant aspects of performance, in terms of how quickly you can pump blood around your body and how quickly you can remove lactic acid to make sure that you're constantly involved throughout the game. You need to be able to look your opposite number in the eye and know that you can push harder than he can.
Was there any specific training that helped to do that?
A mixture of sprint training, condition training and anaerobic training, where you're working for short periods with very little rest and going again and again, all helped. You need that to help maintain the energy required to win a game.
What's the key to improving your fitness, for life and for rugby?
It's about sticking to the routine of training, in terms of rest, recovery and looking after yourself in your diet. Essentially for rugby, though, the focus is about winning. That's what you're trying to do. I've always been a firm believer that you have to modify your training depending on what your outcomes are. If you're not winning then you work backwards and come up with a timeframe and a plan that allows you to achieve that. If you're working to achieve something specific that's what you have to do. Looking good in the gym is great but a rugby match takes place on the rugby field so you've got to train accordingly. It's about getting up off the floor, wrestling with the opponent, catching a pass and sprinting. For us it was also about the mental side of the game because you have to work under pressure. Intensive training creates that pressure environment for you to handle those tough situations.
How far can England go in this year's Rugby World Cup?
They have a very good chance [of winning]. They're the host nation and they're playing pretty much every match apart from one at Twickenham [their home ground]. If you look at the history of the Rugby World Cup the host nation tends to do pretty well and no one wants to play against them. But hand on heart, are they the favourites? No they're not, New Zealand are – but that doesn't mean to say that England can't upset the odds.
Could fly-half George Ford be the difference like Jonny Wilkinson was in 2003?
Well he's only young, so I don't want to put too much pressure on him, but he's a very thorough and well-prepared individual who comes from a background filled with rugby. He's incredibly passionate, always practising his skills, and clearly he is a huge talent with a lot of ability. If he continues to play well, then undoubtedly England will play well.
Click here to buy tickets for the Rugby World Cup 2015.
Sign up for workout ideas, training advice, reviews of the latest gear and more.