How To Run The Boston Marathon
Want to get a place in one of the world's most prestigious road races? Here's how to qualify for the Boston Marathon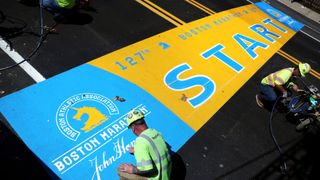 (Image credit: Craig F. Walker/The Boston Globe via Getty Images)
Every third Monday in April, thousands of runners stand on the start line in Hopkinton, Massachusetts, ready to run the Boston Marathon route. For many, it's a special moment because it signifies that they've reached one of the greatest goals an amateur runner can achieve—a Boston Marathon qualifying time.
More than two-thirds of the field is typically given to people who have achieved a qualifying time on another certified marathon course. This sets the race apart from the other Abbott World Marathon Majors, which allocate most of their places by randomized ballot.
Registration of a qualifying time for the 2024 race is open for five days between Monday, September 11, 2023 at 10am EDT and Friday, September 15, 2023, at 5pm EDT.
The age-graded Boston Marathon qualifying times are below and the qualification period for the 2025 race began on September 1. If you're a regular runner, a year to make a qualifying time is achievable. Look at our sub-3hr marathon training plan and sub-4hr marathon training plan to see the degree of commitment required.
What are the qualifying times for the Boston Marathon 2023?
Qualifying times for the Boston Marathon are determined by age and gender, and all entrants must be 18 or over on the day of the race. The Boston Athletic Association (BAA) has also established qualifying times for non-binary applications. Currently, these match the women's qualifying standards, but the BAA says this is a process they're still working on.
You have to run below the relevant qualifying standard to be in with a chance of getting a place.
Swipe to scroll horizontally
| Age | Men | Women | Non-binary |
| --- | --- | --- | --- |
| 18-34 | 3hr | 3hr 30min | 3hr 30min |
| 35-39 | 3hr 5min | 3hr 35min | 3hr 35min |
| 40-44 | 3hr 10min | 3hr 40min | 3hr 40min |
| 45-49 | 3hr 20min | 3hr 50min | 3hr 50min |
| 50-54 | 3hr 25min | 3hr 55min | 3hr 55min |
| 55-59 | 3hr 35min | 4hr 5min | 4hr 5min |
| 60-64 | 3hr 50min | 4hr 20min | 4hr 20min |
| 65-69 | 4hr 5min | 4hr 35min | 4hr 35min |
| 70-74 | 4hr 20min | 4hr 50min | 4hr 50min |
| 75-79 | 4hr 35min | 5hr 5min | 5hr 5min |
| 80 and over | 4hr 50min | 5hr 20min | 5hr 20min |
Does a Boston qualifying time guarantee entry?
No. A qualifying time simply means you can submit an application for the race during the short registration period.
So how can you improve your odds of getting accepted? The honest answer (and one that's easier said than done): improve your qualifying time. Thanks to field size limitations and increasing interest in the event, the Boston Marathon has established cut-off times for each qualifying standard. This is a time frame below the standard that entrants need to run in order to be accepted into the race.
Again, there's no hard and fast rule here—the cut-off times vary. In 2019, for example, the cut-off time was 4min 52sec, meaning an 18- to 35-year-old woman would need to run a 3hr 25min 8sec marathon in order to get accepted. For the past two years, however, the cut-off time has been zero for the last two years, however, so entrants just one second below their qualifying standard (3hr 29min 59sec, for example) were accepted into the race.
Look out for announcements, or the resulting fall-out on social media, in the fall.
When does the qualifying window open?
The qualifying window for the 128th Boston Marathon taking place on April 15, 2024 began on September 1, 2022. Runners have the opportunity to achieve a qualifying time until the registration period ends on September 15, 2023.
Are there other ways to run the Boston Marathon?
It's one of the Marathon Majors alongside London, Berlin, Tokyo, Chicago and New York City, which means many runners dream of crossing the finish line in Boylston Street (especially if they've completed the other five). But if you're not a "fast" marathon runner, or the idea of trying to qualify for a race fills you with dread, it may seem like an impossible feat.
Luckily, there are some alternative ways to get a place in the Boston Marathon. One option is via a charity, because the BAA provides numerous nonprofit organizations with entries into the race. However, NPOs usually stipulate a minimum fundraising amount (around $5,000) and with only 2,500 charity places in total up for grabs, you will need to convince the organization to choose you.
Tour operators are another option for people who live outside the USA. The BAA partners with various travel companies to provide marathon packages, which generally take care of your race place and logistics such as accommodation and local travel. However, this is an expensive option.
If this has left you disheartened, play the long game and remember qualifying times get more generous with age. It can take years to get into the race, but if you're determined enough it will be worth it when you finally cross that start line.
Sign up for workout ideas, training advice, reviews of the latest gear and more.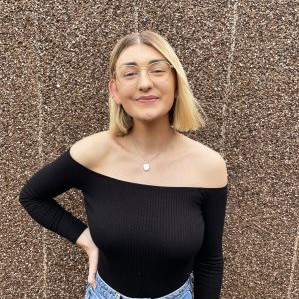 Alice Ball is an experienced editor and runner who has completed six marathons, countless half marathons and has a Boston Marathon qualifying time under her belt. She has tested women's running gear and running shoes for Coach, as well as sharing the benefit of her experience qualifying for Boston.