I Swapped My Car For An E-Bike For Five Days Before World Car Free Day—Here's What I Found
There's no way an e-bike could entirely replace my car, but it improved some journeys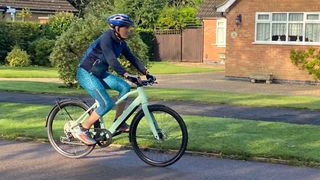 (Image credit: Lily Canter / Future)
I must admit to a love-hate relationship with bicycles. I absolutely love tearing along a forest path on a mountain bike, flying over bumps in the pouring rain. But during my brief stint as a triathlete I discovered I loathe road cycling. It's boring, excruciatingly uncomfortable for a woman, and there always seems to be a puncture, chain or brake pad to faff about with.
So when I was asked if I'd try swapping my car for an e-bike I had mixed feelings. Being able to whizz up hills was very appealing, but the hassle of putting on a helmet, waterproofs and booties each time I popped out, and trying to find somewhere to lock it up safely, wasn't particularly appealing.
But I decided to give it a chance and received the Canyon Commuter: ON 7. I used it for all the trips I would normally do in the car, except when I had passengers to transport.
I work from home so I don't commute and I usually walk my kids to school, but even though most things are within walking distance in the English town where I live I am in the habit of jumping in the car to pop to the Post Office, go to football training half a mile away and travel a mile-and-a-half to my personal trainer. When I am training for an ultra-marathon I tend to run everywhere, but at the moment I'm injured so I have been driving rather than walking.
It was a refreshing change to switch to an e-bike for those journeys and keep the car on the drive. I used the car twice in the course of those five days, once to take my son to a rugby match 20 miles away, and then a second time to drop him and his two heavy bags at school. The rest of my journeys were on the e-bike including trips to the local corner shop, Post Office, coffee shop and personal trainer.
The Good
The first thing that surprised me was how light the e-bike is. Designed as a bike for zipping around cities its aluminum frame is lighter than the one electronic bike I briefly used a few years ago and pretty easy to assemble. It can be used as a normal bike with Shimano gears but has three support levels.
Although the tires are designed for smooth roads, they are still much wider than a traditional road bike and gripped well when I cut across grass or went along a footpath for a short distance.
I thought the e-bike might be complicated to use, but it was fairly intuitive and I was able to go straight out on an errand as soon as it was assembled. On a fair-weather day it felt good to be in the fresh air on a quick journey, rather than using the car and trying to find somewhere to park.
I tended to use the power when going uphill and found I could keep a constant pace of 25kmph on an incline and on the flat. When going downhill I turned off the electric power and the bike got up to 30kmph on its own. I subsequently discovered the bike only provides motorized support up to 25kmph by law which explains why this was my average speed.
The bike really came into its own when I was coaching my running group on Tuesday evening. I had two back-to-back hill rep sessions and I was able to motor up and down the hill with my runners for two hours without working up a sweat. The following day, however, I had very bad saddle sore and had to dig out my padded shorts to use on subsequent rides.
On the next ride I needed to take a parcel to an In Post locker, a job I would normally do in the car. It was pouring with rain but I shoved on my waterproofs and within 10 minutes I was at the locker. Unfortunately it was full so I had to ride another 1km to another locker—which was also full.
It was rush hour at the time and despite the rain I was actually relieved to be on the bike. I passed all the traffic while riding in the cycle lane and I didn't have to worry about parking—I just cycled straight up to the lockers. The whole round trip took 30 minutes, and with traffic and parking it would have taken the same amount of time in the car.
Traveling to my personal trainer on the e-bike was also a breeze. While it is normally a five-minute car journey, on the bike it only took seven minutes and I was nicely warmed up when I got there.
The Bad
Although I enjoyed all of my seven journeys, by the fifth day the muscles over my ischial tuberosities (inner buttock) were extremely bruised and tender. The seat was far too hard for me and I know from experience that my muscles don't just get used to it.
I was also surprised that my legs were quite sore and fatigued, and going uphill felt harder each day. Although the e-bike made it easier to cycle, it didn't make it easy. You still need a relatively good level of fitness to be able to get around on one.
It was also not always practical to cycle. On Thursday morning I usually drive my eight-year-old son to school and then meet a friend at a nearby café for coffee. This is because I have to carry his heavy electric guitar. But this week I had to precariously balance the guitar on the e-bike whilst pushing it 1km to school. It was a pain and completely impractical, even if it did mean I could cycle home quickly afterward.
In fact, doing anything with the kids meant I couldn't really use the bike (unless it was a cycle ride) and a weekly supermarket shop wouldn't be practical either, as we usually have four large bags for life full of heavy food, although I guess I could invest in a bike trailer.
The Verdict
Because all of my journeys were 10km or less I found I really enjoyed them as I avoided the drudgery of long cycles, but there was definitely a time and a place to switch to the e-bike. Chores during the day, nipping to the shop, going to meet friends or cycling to my personal trainer were all perfect to do on the bike.
But taking the kids to matches or moving them and their heavy kit around could only really be done in the car. As a single-car household I think this is reasonable enough, but I will definitely be using the e-bike for those local journeys, particularly since short journeys cause more pollutants, as catalytic converters don't work effectively on trips under five miles.
So I'll be getting on my bike a little more often, but won't be ditching the car altogether.
Sign up for workout ideas, training advice, reviews of the latest gear and more.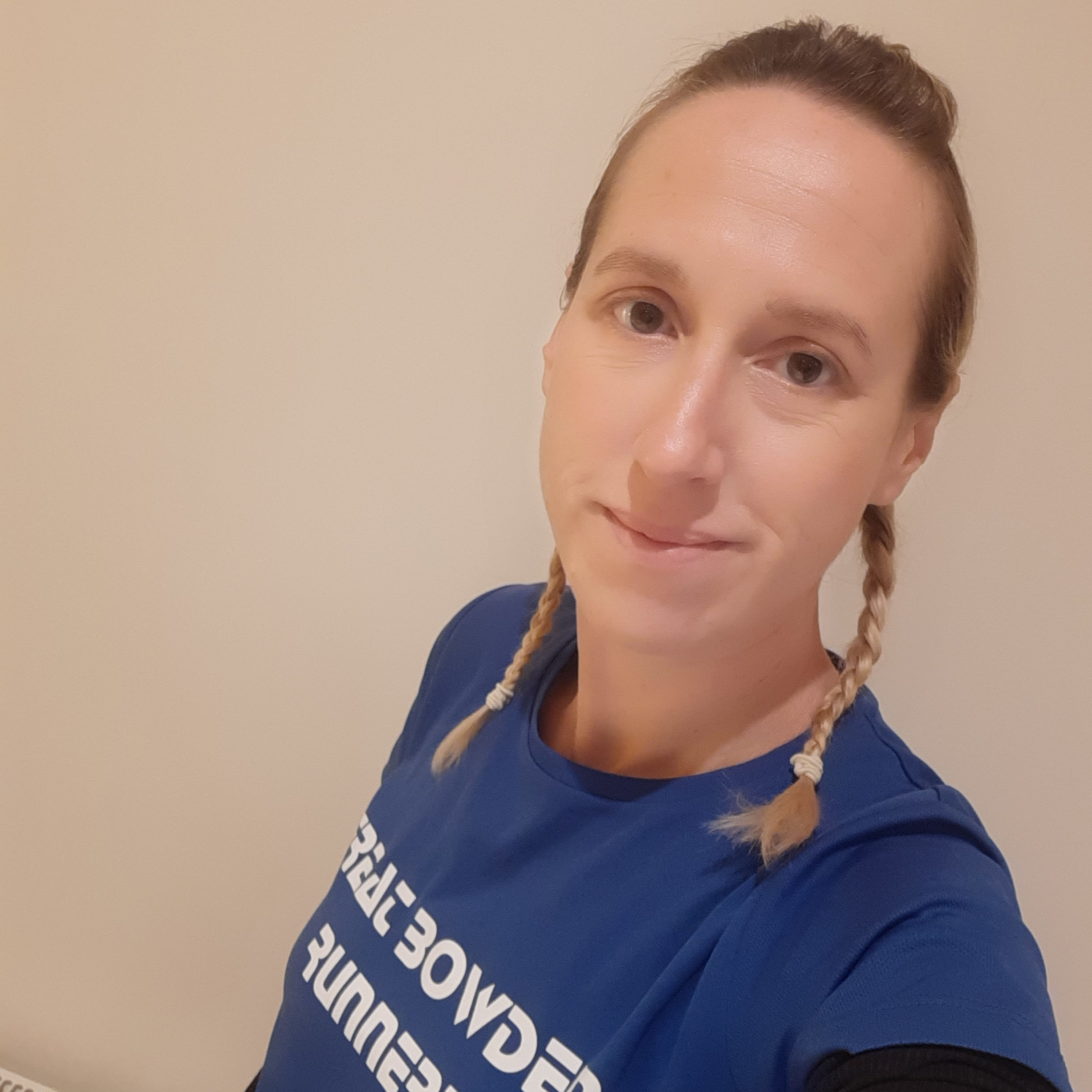 Lily Canter has worked as a journalist for more than 20 years and currently specializes in running and fitness. She regularly contributes to Coach as well as Runner's World, Well+Good, Fit&Well and Live Science. Lily is a UK Athletics running coach, the founder of the Great Bowden Runners club and a participant in multi-day ultra races. Her biggest racing achievement to date is placing second at the Ultra Challenge 100km in the Lake District. She has a BA in English Literature, an MA in Print Journalism and a PhD in Journalism Studies. She is also co-host of the award-winning podcast Freelancing For Journalists and teaches feature writing, podcasting and freelancing to university students.