Winter hair care tips
Find out how to take care of your hair and scalp during winter with these tips from celebrity hair stylist Michael Douglas.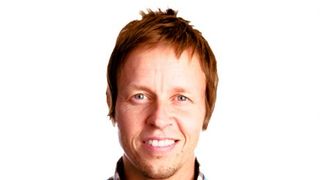 (Image credit: Unknown)
Hat hair
'When the winter winds are biting, most men reach for a hat to protect their head and ears,' says Douglas. 'However, the man-made materials often used for hats creates friction static on the hair, which can be tough to get rid of once you're indoors. Man-made fibres are also less breathable, making your scalp hot and sweaty - the perfect breeding ground for the fungus Malassezia, which is the main cause of dandruff. To avoid hat hair and overheating the scalp, stick to natural fibres such as wool.'
Dry scalp
'During the winter months, our skin takes a battering from the contrast between the cold outside air and the dry warmth of central heating. Most of us know it's essential to keep skin moisturised and protected throughout the winter months, but few realise scalps are no different. Avoid a dry, flaky scalp by keeping it moisturised using a shampoo such as head&shoulders Classic Clean 2 in 1, part of the new Fresh and Clean range.'
Windswept hair
'On blustery days, steer clear of gel as once dry it'll hold that crazy windswept look in place. Using a wax-based product such as Shockwaves styling wax makes hair much more malleable, for longer. It's also a good idea to blow-dry your hair into the style you want before leaving the house because it'll keep its shape much better.'
Wet hair
'Your mum always said it and she was right - never leave the house with wet hair, especially in cold weather. Although it's nothing to do with catching your death of cold: blow-drying your hair thoroughly before leaving ensures your style stays put for longer.'
For more details about the head&shoulders Fresh and Clean range, visit their website (opens in new tab).

For more style and grooming tips from industry experts, get Men's Fitness. Subscribe now and we'll give you five issues for £5 (opens in new tab)

Sign up for workout ideas, training advice, the latest gear and more.
Max was the head of digital content for Men's Fitness which worked alongside Coach between 2015 and 2019.