The 6 types of modern man (as defined by their facial hair)
When it comes to approaches to shaving there are 6 types of modern man, which are you?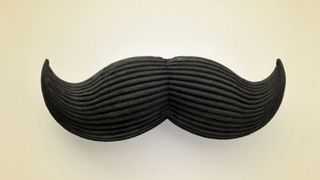 (Image credit: Unknown)
Mr. Mandrogynous
Who?
A complete contrast to the old stereotype of macho heterosexual guys, you hit the gym daily to look as good, if not better, than your smooth-skinned man-boy idol Christiano Ronaldo.
Grooming Routine
Groomed to absolute perfection, you treat yourself to regular spray tans to keep bronzed and buffed. Magic Mike is your favourite film and you're no stranger to manscaping. You carry around hot wax kits and razors to stay as bald as a baby's bum 24/7.
Example Celebrity: Taylor Lautner
Notorious for his smooth, chiseled torso, big-screen hero Lautner embodies the super-sculpted chassis of the super-groomed Mr. Mandrogynous.
Mainstream mo-man
Who?
Sort of a hipster, but not really – your facial hair is a source of deep pride. Inspired by Movember (though you'll never admit that's what made you realise you look good with top lip decoration), you've set yourself a personal project to re-revolutionise the moustache while claiming you invented the whole concept of facial hair.
Grooming Routine
You're your own leader, and follower. So whatever everyone else is doing, you aren't (except for…ahem…Movember). To feed into your personal style you use an electric shaver for a clean shave every few days, while keeping your prized tache in place.
Example Celebrity: Shia LaBeouf
Lebouf makes dark and edgy easy on the eye, while taking the tache to the masses. When he's not making a prick of himself by sitting in an empty room under the pretence of art and turning up at film premieres with a paper bag on his head, that is.
Metro-dude
Who?
Re-inventing geek-chic (because that's already far too mainstream), you're proving that it's possible to look smart, and be smart… and not be a dickhead, all at the same time… hopefully. You're most likely to be found deep in conversation about digital re-invention and revolutionary technology, while checking yourself out in the reflection of your best mate's non-prescription glasses.
Grooming Routine
Always on top of the latest gadgets, you use a shaver such as the Braun CoolTec, which cools your skin as it glides over it to reduce irritation. How does it work? You have no idea, but will spend hours pondering it loudly over a prohibitively expensive craft beer.
Celebrity: Richard Ayoade
Sharply dressed to perfection, Ayoade's infamous Channel 4 News interview showed that geeks can be funny, edgy, and make Krishnan Guru-Murthy look he like he dresses in the dark.
The Remantic
Who?
You're suave, sophisticated and stylish. You're the re-born romantic who sets your own trend in the city on a wage that allows you to live the lifestyle you've always aspired to. Custom-made suits? Fancy sports cars? You've got it all.
Grooming Routine
No workout is too tough, or eating regime too expensive, you'll go above and beyond to prove you're the best. You use the most expensive razor, cream, brush – whatever – if it's overpriced, you've got it.
Celebrity: George Clooney
The man every woman dreams of, the man every middle-aged balding fattie actively despises. Celebrated on more than one occasion as the 'sexiest man alive' Clooney proves that it's not only great wines that get better with age.
The Lumbersexual
Who?
A macho man who wants to nothing more than to live in a cabin in the woods – your beard is peaking. You're not in any league but your own and pride yourself on maintaining the strategically scruffy look.
Grooming Routine
A quick rub of your hair and comb of your beard is your routine to attain that effortlessly messy look. Or hours in front of the mirror with a plethora of products depending on the air humidity that morning. When it comes to maintaining that face rug of yours, a quick high-grade trim is all you need to make sure you look more Shoreditch than Mr. Twit.
Celebrity: Ricki Hall
The only model whose beard is possibly just as famous, if not more famous than his actual face, Hall is the epitome of scruffiness with a purpose, capturing a timeless, yet supremely poncy, style.
The 'What the hell are you banging on about? I have nothing in common with and have never even met anyone who even slightly fits those descriptions' man
Who?
Average joe.
Grooming Routine
Whatever your girlfriend tells you, or whatever you imagine your preferred girlfriend would like. Or boyfriend. No discrimination here.
Celebrity: That guy off the telly who was in some stuff. You can't remember his name but he seemed like a nice bloke!
Yeah, that guy.
This piece was compiled in co-ordination with the grooming experts from male shaving brand Braun.
Sign up for workout ideas, training advice, reviews of the latest gear and more.
Max was the head of digital content for Men's Fitness which worked alongside Coach between 2015 and 2019.