Can fitness gadgets improve your performance?
Our experts discuss whether or not fitness gadgets can really improve your performance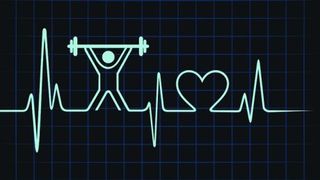 (Image credit: Unknown)
Yes: says Ifty Ahmed, the founder of POW Health, a new health tracking service that's part of the Quantified Self movement
To get better at anything you need to know how well you're doing in the first place. Activity trackers, GPS watches, heart rate monitors and even your phone can record mountains of useful information including weight, body fat, blood pressure, heart rate, sleep quality, food intake and sporting performance. Some apps even act as a virtual coach by monitoring your exercise form or encouraging you to work out.
Tracking all this data accurtately allows you to monitor your progress and continue setting targets for yourself. The technology also makes you more likely to hit them because it encourages you to share your progress, while online leaderboards can give solo runs or cycles an extra competitive element. A lot of fitness apps are like computer games – they challenge you to do more and reward you for doing well, giving you an extra incentive to exercise.
If you had all the time in the world to train you'd eventually get to a good level but, unfortunately, most of us don't. Monitoring your progress with technology allows you to be more specific with your training, ensuring each session is as productive as possible. That's not to say you should obsess over tiny deviations in statistics – just pay attention to general trends. Whether you're a professional athlete or a normal guy who's trying to get fitter, using technology to notice patterns will highlight weak points you need to work on – or simply help to keep you healthy so you can do more with your life.
No: says Erwan Le Corre, founder of MovNat, a method of training that focuses on functional exercise with an emphasis on returning to our primitive roots
Fitness is an industry and there are few people in it who really care about your health, strength and happiness. What they're really concerned about is their bank accounts. There's nothing wrong with that, except when they use gimmicky marketing lines and tricks to get you to buy things you don't actually need.
The recent flood of tech products and apps that promise to improve your fitness is a perfect example of this. Humans have developed amazing fitness, whether that's gymnastic-based skills or elite powerlifter strength, without any of the technologies that have popped up over the past few years.
The merchants of fitness gadgets will never sell me on the idea that I need their help to improve my fitness or performance.
Programming and training methodology are vital, but technology will never be fundamental to fitness. If you just want to get more active it can be a useful motivational tool, but it won't enable you to get more in touch with your body, which is all you really need to reach greater levels of fitness.
This constant need to be technologically connected is a form of addiction that's not what movement and fitness are about. Exercise should be about freedom, nature and intuition, rather than a constant management of and concern over some data. You may forget the details of your sets, reps, distances and timings, but what you will never forget is how that movement made you feel. Technology will never make you feel anything.
Fancy giving some fitness tech a try? Visit our dedicated page to find out what piece of kit would best suit your needs
Sign up for workout ideas, training advice, reviews of the latest gear and more.
Coach is a health and fitness title. This byline is used for posting sponsored content, book extracts and the like. It is also used as a placeholder for articles published a long time ago when the original author is unclear. You can find out more about this publication and find the contact details of the editorial team on the About Us page.