Healthy Christmas meal plan
Survive and thrive over the holiday season - by planning your food intake with Urban Kings trainer Derry Templ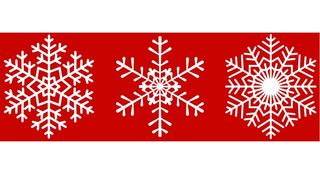 (Image credit: Unknown)
Sick of feeling the festive bloat? Then stave it off this year. By making smart choices in the week before Christmas, you can tuck in on the big day, secure in the knowledge that you aren't ruining all the hard work you've already put in. Derry Temple, nutritionist and trainer at London's Urban Kings has the formula.
'The following week-long meal plan is designed to keep you lean and mean this Christmas,' says Temple. 'Portion sizes will be specific to you, so as a gauge one portion of protein should be roughly the size of the palm of your hand. This meal plan is carb scarce to ensure your body is in fat-burning mode and having to work harder for its energy. Try to time your carb containing meals for post-workout when you will best tolerate starches and may need them to replenish glycogen stores in your muscles. You should be able to hold any carb portions in a cupped hand. Feel free to eat as many above ground vegetables as you like, with a focus on green leafy vegetables. Even Santa Claus can't get fat on a diet of brussel sprouts.'
Monday
Breakfast – 3 scrambled eggs with rocket, tomato and smoked salmon.
Lunch - Greek Salad – Mixed lettuce, tomato, red onion, olives, seasoned with extra virgin olive oil and topped with king prawns.
Dinner - Chilli con Carne: Lean minced beef with finely chopped red peppers, tomatoes, olives, kidney beans, and chilli seasoning – Served over baby leaf spinach leaves.
Snack - Celery sticks with a tablespoon of almond/hazelnut or cashew nut butter, apple.
Tuesday
Breakfast - Natural yoghurt mixed with flaxseed and a scoop of whey protein powder.
Lunch – Simple salad - Tin of tuna, handful of white cabbage thinly shredded, grated carrot, handful of spinach and coriander leaves. 1 boiled egg chopped, 1 tablespoon of mayonnaise.
Dinner - Lamb Kebabs – Diced lamb with chunks of onions, peppers and mushrooms on skewers - Serve with steamed veg or a side-salad.
Snack - Hardboiled egg and a handful of blueberries.
Wednesday
Breakfast - Mixed Berry Shake – 1 cup full of mixed berries (Strawberries, blackberries, blueberries), natural yoghurt, 1 scoop vanilla protein and 1 cup of ice.
Lunch – Grilled chicken with rocket, watercress, spinach, cucumber, olives and sundried tomato sprinkled with sesame seeds and covered in extra virgin olive oil with a dash of balsamic vinegar.
Dinner - Diced beef stir-fried with crushed garlic, onion, red peppers, celery, carrots, and tomato paste served with steamed broccoli and quinoa.
Snack – Pepper crudités with guacamole.
Thursday
Breakfast - 3 to 4 egg omelette with spinach and mushroom.
Lunch – Pastrami with mustard and mixed leaf salad on rye bread.
Dinner - Fresh Salmon fillet dusted in cajun seasoning with a side of steamed green beans and small side of lentils.
Snack – Pear or Apple and a handful of Brazil nuts.
Friday
Breakfast - Porridge made with almond milk topped with flaxseed and cinnamon.
Lunch – Tin of red salmon mixed with tin of chickpeas, chopped fresh cucumber and tomato drizzled with olive oil and lemon juice.
Dinner - Beef patties with green salad and sauerkraut sprinkled with flaxseed.
Snack - Celery crudités with hummus.
Saturday
Breakfast – 3 or 4 Turkey sausages with a small handful of nuts.
Lunch – Goats cheese and beetroot with mixed leaf salad and walnuts.
Dinner – Oven cooked sea bass with lemon and olives served with kale and quinoa.
Snack – Handful of cashew nuts, greek yoghurt.
Sunday
Breakfast – ½ cantaloupe melon with cottage cheese.
Lunch – Grilled Chicken breast with baby leaf spinach salad and drizzled with pesto sauce and pine nuts.
Dinner – Sirloin steak with lightly steamed cauliflower and sweet potato mash.
Snack – Avocado with sea salt and balsamic vinegar.
Sign up for workout ideas, training advice, reviews of the latest gear and more.
Coach is a health and fitness title. This byline is used for posting sponsored content, book extracts and the like. It is also used as a placeholder for articles published a long time ago when the original author is unclear. You can find out more about this publication and find the contact details of the editorial team on the About Us page.