Healthy Specimen: Matthew Lewis
The ex-Harry Potter star on his feared liquid enemy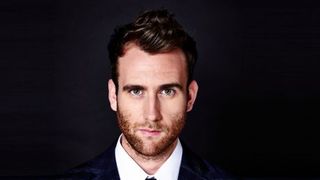 (Image credit: Unknown)
What's your most impressive personal best?
I've only sort of come into this fitness world in the last couple of years, and I was training for a film last year but we didn't have much time to prepare, so we just did as much as we could. I managed to get down to about 9.4% body-fat, I was pretty chuffed with that.
Which excuse for not going to the gym/working out are you most ashamed of?
Oh my days, I use jet-lag all the time – "Oh, I'm still on US time!" or whatever. It's lousy, it's pathetic. I've just got back from America, and I'd been living "quite well", let's say. My brother was like, "Let's go to the gym and get cracking", and I was so close to using the jet-lag excuse. I didn't though – I got my arse to the gym.
Have you ever secretly impressed yourself with a feat of strength?
I used to live in Leeds and trained with the Leeds Rhinos rugby league team a couple of times. One of the players – Lee Smith – was spotting me on the bench press, and he put on a terrifying amount of weight. I was like, "Are you kidding me?" But he started screaming at me, and I managed to get a couple of reps out. That was more like mental strength than physical strength – I didn't want to embarrass myself in front of all those guys…
What's your guilty pleasure?
Oh, it's definitely beer. On the whole I eat pretty well, and when I do drink, I'll try and go for gin and tonics, but on a sunny day, nothing will satisfy me like a pint of lager. But it's the effect of the calories, the fat, and then the fact that you want to eat sh*t food in the evening and the next morning – it's my worst fitness enemy.
What's the best way to spice up a boring jog?
I really do hate jogging. I did a couple of half marathons but it's not for me, and nor is cardio in general. I did do some trail runs through the mountains in South Africa though, and the vistas were some of the most spectacular things I've ever seen – it beat road-running up the A65 in Leeds, I can tell you that.
Have you ever bought a piece of exercise equipment but never used it?
Definitely, when I was younger, my brothers and I convinced my parents to build a little home gym under the garage – they put mirrors up, punch bags, a treadmill, multi-gym, rower, bench… I used the treadmill five times and the punch bag once – I think it's all just gone mouldy and rotten now. I look back at that 15-year-old kid and I think what an idiot.
If you could look like Arnie in his prime, would you?
No, I don't think I want to get that big. I mean, he looked incredible, but that's not really my fitness goal to be honest. I saw Deadpool recently and Ryan Reynolds is the epitome of what I would like to look like. I'm talking physique-wise of course, not his mangled face…
Matthew's new film Me Before You is out June 3
Sign up for workout ideas, training advice, reviews of the latest gear and more.
Gary Ogden wrote for the print edition of Coach between 2015 and 2016, writing features, interviewing celebrities and covering entertainment. He has also written for ShortList.