Whitney Miller Interview: From Tiaras To Takedowns
How Whitney Miller went from a Miss United States beauty queen to a Brazilian jiu jitsu machine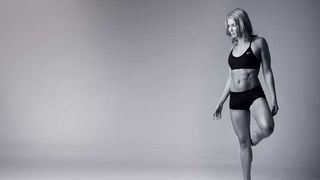 (Image credit: Unknown)
Just two years after being crowned Miss United States in 2012 Whitney Miller competed in her first Brazilian jiu jitsu (BJJ) tournament. Miller took away a gold and silver medal (for no-gi and gi disciplines, respectively), was instantly hooked and began training with some of the world's best combat sports competitors to work towards a world championship.
You've been a TV presenter, beauty pageant competitor and professional wake surfer. What led you to start doing BJJ?
I'm always looking to challenge myself. One night I was watching the UFC thinking it would be fun to do, but I didn't really want to get hit in the face so I decided to get into the ground game. I went to classes but for the first two months I hated it. It was just so difficult physically and emotionally, but it slowly got easier and I started getting addicted to the tactical aspect of it. BJJ is a mental game as much as a physical one, and I love playing a kind of live-action game of chess with my opponent.
What exactly did you hate about it?
It hurt. Getting thrown down is no fun at all and I was training with a bunch of guys and maybe one or two other girls in the class. I was getting wrecked every day, either choked out or arm-barred and as well as being painful, it was so frustrating. Now, I'm better at controlling my emotions and not getting so annoyed when I get beat.
We take it no-one was going easy on you at first then…
No, not at all. I mean, come on – it was Miss United States, so they all wanted to knock her around a little bit, for real.
You've grappled with UFC featherweight Cub Swanson. Who are you training with now?
Cub and I are both sponsored by Onnit so we still train together sometimes. A lot of athletes come through our training centre and I've been lucky enough to practise with a variety of people, including [UFC middleweights] Andrew Craig, Tim Kennedy, [UFC bantamweight champion] TJ Dillashaw and [UFC commentator] Joe Rogan. They're all awesome, alpha-male style guys, so it's always incredible whenever I managed to come out on top.
Of all the people you've trained with, who left you feeling the most destroyed?
It was actually the girls. [Invicta MMA champion and new UFC signing] Michelle Waterson stayed with me for a week or two. We're about the same size so I thought I might stand a chance, but she's been training BJJ for a lifetime and she crushed me that day! I got the upper hand a few times, but after hours of going at it I was shot. I kept crying and was even swearing off of BJJ.
When you're feeling like that, what makes you pick yourself up again?
The challenge. And a lot of people look towards me as an inspiration. People are like, 'If she can do it, then I can too' and that doesn't even have to apply just to BJJ. I get inspirational messages from my followers that pump me up and make me think, 'Screw this. I'm going to go back out there and do better.'
What's scarier, walking out at a beauty pageant or fighting BJJ?
There's no comparison – fighting BJJ, 100%. Walking up on stage in a pretty dress and throwing on a smile is real easy. Standing face to face with somebody who could seriously injure you is not. Every fight could end with me getting choked out or having a limb broken. It's terrifying, but what makes it so rewarding is the only person who can stop that from happening is me.
Follow Whitney Miller on Twitter @Miss2Jits
Moves like Miller
Do these unconventional exercises Miller uses to get in fighting shape one after another, with a two-minute break between moves.
Battle rope hip toss
Sets 3 Reps 15 each side Rest 1min
"I use battle ropes to help build the power I need to throw people," says Miller. "Hold one in each hand and pivot from your hips, slamming the rope down as hard as you can."
Sets 3 Reps 10 each side Rest 1min
"This hits stabilising muscles that help you stay on your feet. Hold a kettlebell up in one hand and point the foot of your opposite leg out. Slowly lean down, then stand up again, running your free hand along your leg."
Mace 360
Sets 2 Reps 10 each direction Rest 1min
"Hold it up in front of you, and then swing it around behind your head and back to the start."
Sign up for workout ideas, training advice, reviews of the latest gear and more.
Max was the head of digital content for Men's Fitness which worked alongside Coach between 2015 and 2019.