Weight-Loss Exercise Boot Camps
Boot camps promise fast fat loss and fitness gains – but do they deliver?camps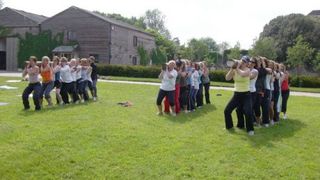 (Image credit: Unknown)
Shedding weight should normally be a steady process. If you drop too much fat in too short a time, you'll (a) risk damaging your health and (b) probably put most of it back on again. Fitness boot camps say they can get you leaner and fitter in a week and keep you that way in the long term. So how do they do it?
New You Boot Camp, £1,275 for a week
After spending a week at New You in Devon, I walked away 5kg lighter – but I certainly didn't feel weaker than when I'd gone in. For seven days, I was up at 5.30am for a gruelling cardio session, followed by a full day of military-style circuits, tug of war on the beach, log runs, lorry pushing and mountain biking. Every day I was given six small meals consisting of fresh, tasty ingredients to keep my energy levels up.
Total Boot Camp, £925 for a week
At this fitness camp in the Peak District, you'll do activities such as climbing, self-defence lessons, raft building and touch rugby. You'll also have private consultations with knowledgeable nutritionist Marisa Peer so you're armed with plenty of eating info when you leave. Total Boot Camp is big on discipline – while there you sleep in bunk beds and face random room checks to make sure you haven't got a secret stash of Mars bars hidden anywhere.

Ultimate Boot Camp, £1,275 for a week
With sites in Devon, Norfolk and the New Forest, Ultimate Boot Camp was set up by hard-as-nails Royal Marine Jon Stratford – the man who got explorer Pen Hadow into shape for his most recent Arctic expedition. Stratford and the team will have you doing activities such as circuit training, log running, coasteering (a mixture of hiking, swimming and climbing) and abseiling among lots of others. And they'll give you all the lifestyle and nutrition advice you need to consolidate your achievements once you're back home.
Here are some tasty weight-loss smoothies to tuck into once you're back from your boot camp.
Sign up for workout ideas, training advice, reviews of the latest gear and more.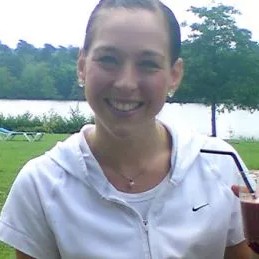 Lucy Miller is an experienced journalist who has worked across a range of health and fitness titles. She was the fitness and nutrition editor at Men's Fitness UK, and has also been fitness editor of both Health & Fitness UK and Women's Fitness UK. Lucy qualified as a NASM-certified personal trainer and nutritionist in 2008.