I Tried Biomechanical Testing
Biomechanical testing can supposedly help you run faster and prevent training injuries. I went to find out if it works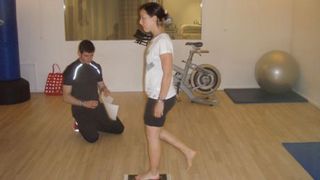 (Image credit: Unknown)
After stepping up my running mileage to prepare for the Royal Parks Foundation Half Marathon, I developed a few aches in my hips and knees, and decided to have them seen to before they turned into full-blown injuries. I was also keen to find out if I could make any efficiency gains that could boost my training and help me crack 1hr 40min for the half marathon comfortably so I went for a biomechanical analysis at Matt Roberts' gym in Mayfair, London. Roberts had me doing overhead squats, deep one-leg squats, and running on a treadmill with and without my shoes. I was also given some soft tissue analysis to identify which joints were under the most pressure.

The results showed that I run lopsidedly, so I need to work on balancing my shoulder blades to avoid putting too much pressure on one side of the body. To prevent injury the tests indicated that I should strengthen my glutes and lower abs, as well as increasing the mobility in my hip flexors. To do this I was advised to swap my circuit-based training for strength and power exercises, such as deadlifts, bench presses and front squats, and, to condition my core, rotating side planks, reverse crunches and glute bridges.
I'd had gait analysis before, but Roberts' testing took it one step further. Rather than just sending me away with a pair of shoes and some orthotic inserts, these tests gave me a tailored training and stretching programme to improve strength in my weakest areas. Already my running feels stronger, and hopefully my times in the upcoming race will prove that I'm moving more efficiently.
Sign up for workout ideas, training advice, reviews of the latest gear and more.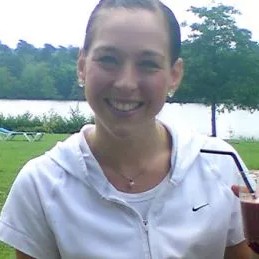 Lucy Miller is an experienced journalist who has worked across a range of health and fitness titles. She was the fitness and nutrition editor at Men's Fitness UK, and has also been fitness editor of both Health & Fitness UK and Women's Fitness UK. Lucy qualified as a NASM-certified personal trainer and nutritionist in 2008.