Nick Hutchings's marathon blog 5
Warning: building children's beds can lead to extreme hill running. Read on to find out how.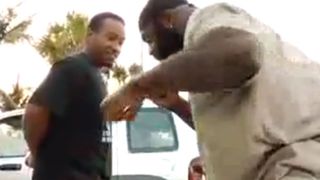 (Image credit: Uknown)
After completing a mammoth 22km run the week before last, I really felt I was well on the way to being able to cope with the long-distance runs I need to do to get marathon-ready. Unfortunately, this weekend I had a shocker running a mere 17km.
My training plan said I was meant to run 24km but all the speed work I did last week left my left hamstring feeling as tight as a guitar string. Since this is a chronic problem, on Friday I decided it might be better to tweak my plan a bit so I'm doing a seriously long run every other week rather than every week (as it suggests). I hoped this would put less strain on my complaining leg muscles. So with that in mind, I had planned to spend this Sunday morning running a fairly flat 17km route around Blenheim Palace – the stately home where Winston Churchill grew up. Fate, in the shape of a toddler's bed, intervened.
I'd bought my daughter a new one but because I'm all fingers and thumbs, the ten minutes the instructions said it would take to assemble it turned into three of the most frustrating hours of my life. The box the bed came in got it afterwards. With my morning gone, I abandoned the idea of driving to Blenheim (some 10km away) and instead picked a local route that started as soon as I got out my front door. Where I live – deep in the Cotswolds – is hilly as hell, so the easy 17km I had planned for turned into something resembling a stage of the Ultra Trail du Mont Blanc.
It took me a staggering 1hr 40min to complete and my legs feel as if they've been on the receiving end of a Kimbo Slice charlie horse (opens in new tab). After that and the Kenyan hills session I put in last week, I must have run more than half the height of Everest.
While the run felt terrible, I'm taking heart from the fact that I was still able to put in a speedy burst at the end which – surprise, surprise – runs up a bloody great big hill. The London Marathon is pretty flat so hopefully a few more of these bastards, plus all the distance work I'm yet to do, will make it feel like a doodle. That's what I keep telling myself anyway.
For more training insights and London Marathon related stories, get the magazine, subscribe now and get five issues for £5. (opens in new tab)
Sign up for workout ideas, training advice, reviews of the latest gear and more.
Nick Hutchings worked for Men's Fitness UK, which predated, and then shared a website with, Coach. Nick worked as digital editor from 2008 to 2011, head of content until 2014, and finally editor-in-chief until 2015.