Nick Hutchings's marathon blog 6
This week Nick finally stops pretending his hamstring injury will go away and sees a physio.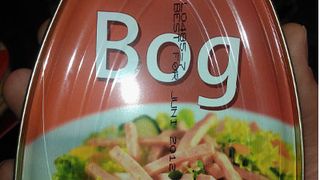 (Image credit: Unknown)
Last week I held back on the running a bit because my hamstring was still giving me a bit of gyp and I decided it was high time I saw someone about it rather than trying to run off the pain. Yes I know – I am an idiot.

I still ran 7km of intervals and did one 60-minute run at just under my 10K pace, but I decided I would ditch everything else in a bid to give my beleaguered hammy a bit of breather. I also had to go to Norway to shoot MF blogger and pro snowboarder James Stentiford (opens in new tab) competing in the Roldal stage of the Freeride World Tour (opens in new tab).

The hamstring treatment was painful, revealing and relieving in equal measure. I had a consultation with top sports physio Lucy MacDonald (opens in new tab) who cracked, pulled and kneaded me in a bid to determine what was wrong. She also made me run on a treadmill so she could assess my running technique.
Back it up
It turns out I have a grade 1-2 hamstring strain, which means I've ripped some of the muscle fibres. The reason it got damaged was that I have a weak left hip and I was using my hamstring rather than my glute to stabilise it. What's more, my mid-back or thoracic spine is super-tight and has been causing additional nerve pain in my hammy. Plus it makes me run like C-3PO.

McDonald explained that to repair my hamstring and improve the alignment of my leg and pelvis, I need to do daily muscle-strengthening moves such as one-legged hip bends and hamstring stretches. She also recommended acupuncture and swinging my arms a lot more when I'm running to 'loosen up' my thoracic spine.

After my session with McDonald, for the first time I feel optimistic that my hamstring won't ruin my race. I'm back on the long runs again next week so I'll let you know how I've got on after I've completed the 29km I've got lined up for Sunday.
For more running stories, subscribe to Men's Fitness. We'll give you five issues for £5 (opens in new tab).
Sign up for workout ideas, training advice, reviews of the latest gear and more.
Nick Hutchings worked for Men's Fitness UK, which predated, and then shared a website with, Coach. Nick worked as digital editor from 2008 to 2011, head of content until 2014, and finally editor-in-chief until 2015.