The Best Workout Music: New Tunes, Mashups, Rock, Hip-Hop and More
We've picked the best workout music from different decades and genres. Get these playlists down your ears and hit that PB fast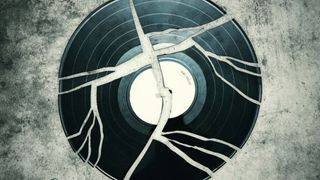 (Image credit: Unknown)
In This Series
The Best Workout Music: New Tunes, Mashups, Rock, Hip-Hop and More
15 Songs You'll Be Training To This Season
Not every workout needs to be soundtracked by your own heavy breathing and the tortured wails from across the gym of those getting tangled inside the cable crossover machine.
Prepare your ears for a training playlist so charged with rep-inducing beats and PB-creating anthems that your muscles won't know what hit them. Here are 15 of the best new tracks to work up a sweat to.
Calvin Harris ft. Rihanna – "This Is What You Came For"
We're starting strong. Everyone's used classic Calvin tracks to get pumped up on the treadmill and his new summer banger is no different. Sure, the drop might not be quite as boisterous as some of his previous efforts, but the beat is more than sweet enough to pump your legs to. Buy on iTunes
Skepta – "Man"
Skepta is 2016's golden boy and he's also your man if you need to build up some rage before hitting the weights. Beast mode, here we come. Buy on iTunes
Chance The Rapper ft. Saba – "Angels"
Not all rap needs to be mad at the world, though. This quickfire feel-good tune from the 23-year-old Chicagoan has some outta-the-blue steel drum action that makes it ideal for a jog under the hazy sun. Buy on iTunes
SWMRS – "Figuring It Out"
Get a load of the gang vocals in this happy-as-heck lo-fi indie rock anthem. It's like they're all spurring you on! G'wan, son! You can do it! Run like the wind! Buy on iTunes
Biffy Clyro – "Wolves Of Winter"
If this doesn't make you want to move, you need your ears clearing out. We'll be using this latest awe-inspiring anthem from the Scottish stadium rockers to psych ourselves up for the rowing machine, no doubt. Buy on iTunes
Baauer ft. MIA and G-Dragon – "Temple"
Bring the mood down a peg or two, pull some focus out from deep inside your soul and unleash some serious power on the gym for three minutes with this Asian-inflected stealth banger. Buy on iTunes
Gone Is Gone – "Violescent"
We can't help but picture strongman Hafthór Julíus Björnsson (AKA "The Mountain" off Game Of Thrones) lifting tankers, icebergs, blue whales and other massive stuff over his head when we turn this up to ten. Cor, it's heavy. No surprise really, given it's from a metal supergroup featuring members of Mastodon, At The Drive-In and Queens Of The Stone Age. One for the weights room. Buy on iTunes
DIIV – "Is The Is Are"
Even if you're jogging along murky grey canals under a dreary miserable sky, you'll get some serious Californian summer vibes if you crank up this upbeat modern psychedelia. Buy on iTunes
Royal Blood – "Where Are You Now?"
That beat! Stomp the running machine to this insistent blues-rock and smell the rubber burning off your trainer soles. Buy on iTunes
Spring King – "Rectifier"
If you put as much effort into your training as the guy in this Manchester post-punk band does into smacking his drums, then you're doing all right. Buy on iTunes
Digitalism – "Open Waters"
We struggled to find a genuinely epic dance track released this year that was good enough for our shortlist. That is, until we came across this utter beauty that's a bit trancey, a bit jagged and 100% inspiring. Straight to the top of our running playlist it goes. Buy on iTunes
SBTRKT ft. The-Dream – "Good Morning"
With lines like "If you don't make it, that'll be tragic", you'll have your very own personal trainer egging you on from inside your iPod. Buy on iTunes
Blonde and Craig David – "Nothing Like This"
We did not see it coming, but the Craig David renaissance has officially happened. His collaborative effort with this Bristolian deep house duo is legitimately ace. This one's going to be up on those gym TV screens all through the summer. Buy on iTunes
King Gizzard & The Lizard Wizard – "Gamma Knife"
Not only the greatest band name ever, but a scream-rock track that's so rapid and bonkers you won't have time to even think about your heart preparing to explode out of your chest. Buy on iTunes
James Blake – "Meet You In The Maze"
Now for the warm-down. Treat yourself to 60 seconds of total chill before hitting the showers, slapping on some fresh kecks and taking on the world with that post-workout burn still fresh in your muscles. Buy on iTunes
By Chris Sayer
Musical Mashups For Cardio Workouts
Mash-ups keep things motivated on the treadmill or the gym floor. Keep those endorphins pumping with some fun, uplifting mixes of two or more songs.
The problem Few full-length albums are any good for listening to in the gym. Yes, Metallica and Maiden are heavy-lifting stalwarts, but what about running? Rowing? HIIT sessions? Fluctuating tempo, gaps between the tracks and the occasional duff song make for unevenly-paced efforts. Also, let's be honest: for the Snapchat generation, three minutes a track is far, far too long.
The solution Mashups. For anyone who's had their attention span destroyed by social media, the unholy union of two (or six) songs at once is the perfect solution. Stitch 40 or so of them together into an album, and you've got the ideal accompaniment to a big cardio effort: fist-pumping upswings, mood-softening downshifts, and just enough memorable lyrics to keep your endorphins surging until it's time for a sit-down and some peanut butter scooped straight from the jar.
The selection Start with All Day: Girl Talk (Gregg Michael Gillis to his mother) is the Coachella-headlining king of the genre, and it's his masterwork (best combo: Twista's "Wetter" and U2's "With Or Without You") – though Feed The Animals (killer pairing: Radiohead vs Ol' Dirty Bastard) is also worth a go.
Appetite whetted, you'll want to move onto the far-more-prolific White Panda – it's a close-run thing between Rematch (best mix: the Pet Shop Boys and Fatman Scoop's "Be Faithful"), The Pawprint and Bearly Legal, but the latter triumphs with a none-more-inspirational smashing-together of Rihanna's "Diamonds" and the Game Of Thrones theme.
Honourable mentions? Bruneaux's The Art Of Noise, The Hood Internet's Mix Tape series and the Super Mash Bros are all glorious walls of sound. Please enjoy your resulting PB-storm responsibly.
One for the road: "Hey We Will Rock You Ya" – Queen vs. Outkast
A steady, powerful beat and the fist-pumping lyrics of Queen make this a great choice for those long hours spent pounding the pavement. According to a study published in the International Journal Of Sports Medicine, listening to music at the beginning of your run reduces early feelings of fatigue.
One for the warm-up: "United State of Pop 2012 (Shine Brighter)" – DJ Earworm Mashup
Don't let the inclusion of One Direction put you off: this clever mashup of 2012's biggest artists has a great beat that will help you get pumped up for your session. A recent study in the Asian Journal Of Sports Medicine found that those who listened to music while warming up performed better in lower limb supramaximal exercises than those who didn't. Training your legs today? Give this a whirl.
One to help you recover: "Stayin' Alive In The Wall" – Pink Floyd vs. Bee Gees (Wax Audio)
Protein shake aside, listening to this after a heavy session is one of the best things you can do for recovery. A study in the Journal Of Strength And Conditioning Research showed that listening to music after high-intensity exercise results in faster lactate clearance and reduced feelings of fatigue. Busting out your best John Travolta impression probably can't hurt either.
One for the bench press: "Sweet Dreams Are Made Of Seven Nation Army" – Eurythmics/The White Stripes
Perfect psych-up music for any big lift, with heavy bass and grungy riffs that'll help you knock out some big numbers on the bench press. According to a study in the Journal Of Strength And Conditioning Research, listening to motivational music can put you in a good mood, which could be beneficial for acute power performance.
Sign up for workout ideas, training advice, reviews of the latest gear and more.
Coach is a health and fitness title. This byline is used for posting sponsored content, book extracts and the like. It is also used as a placeholder for articles published a long time ago when the original author is unclear. You can find out more about this publication and find the contact details of the editorial team on the About Us page.