90s Tunes To Make You Train Harder: The Best Workout Music
From Robert Miles to the Prodigy, here's our selection of the best 90s tunes for an energetic workout. Whether you're pumping iron or pounding pavements, these will get you pushing even harder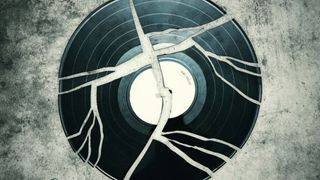 (Image credit: Unknown)
In This Series
90s Tunes to Make You Train Harder
Robert Miles – "Children" (1995)
Narrow a whole decade of timeless rave utopia down to one song. Are you mental? Fine, this one - it's basically interval training built into one of the greatest trance tracks ever written. Spend the first 2 minutes warming up then kick it up a gear after the initial electro drum roll. Chill out for the monotonous part in the middle before turning it up again after the second 'drop'. Alternatively just let your legs find their own rhythm and spend the entire seven and a half minutes daydreaming about how great the 90's were. Either way, your heart rate will be racing after this, except this time it's from the treadmill and not that pill you got 'offered'. – Sam Razvi
The Immortals - "Techno Syndrome (Mortal Kombat)" (1995)
Full disclosure, the only thing I hate more than 90s dance tracks is people who like 90s dance tracks. One thing I don't hate, though, is the glorious 1995 film version of the game that made me wish I could do the splits just to be able punch people in the nuts, and so this is my pick: the synth-heavy, ultra-high-energy theme tune that reminds me of Robin Shou's ridiculous abs and Bridgette Wilson's lovely face. Here's a fun game: load up a bar with double your own bodyweight, crank your headphones up, and do a deadlift every time the computer-voice says 'Test Your Might'. Recover during the ludicrous chorus where it lists every single character. Hey presto: you've just done a workout in 3 minutes and 26 seconds. – Joel Snape
SNAP! - "The Power" (1990)
If you find yourself flagging mid-workout, whack on this classic cut of early '90s dance and let the ultra-motivational/cheesy chorus refrain jumpstart your session. Not convinced? More than 20 years after it's release, the song made headlines in 2011 when a 39-storey shopping centre in Korea had to be evacuated after it began violently shaking due to 20 uber-enthusiastic exercisers performing synchronised Tae Bo - a dance-based martial art - to SNAP!'s signature tune. Powerful stuff indeed. – Ben Ince
Public Domain - "Operation Blade" (1998)
The iconic opening 'blood rave' scene in Blade with Wesley Snipes using a sword and shotgun to work out his issues with Los Angeles' vampire population is set to this thudding, industrial dance remix of Confusion by British rockers New Order. I actually used a remix of the remix by Public Domain (keep up) as my walkout music for my first Thai boxing fight. I was frozen up with nerves and I'm not entirely sure I'd have made the walk if it wasn't for the huge drop at 1.12. Start the song at the 1min mark, listen to the build up and attack any workout with vampire-loathing vigour when the beat starts. – Matt Huckle
Deee-Lite – "Groove Is in the Heart" (1990)
Despite being a certified club banger this is actually quite a mellow tune with guest bits from Bootsy Collins and Q-Tip separating it from the glowstick-waving, sweat-drenched vibe of most 90s dance tracks. Its floaty vocals and funk-infused beat make any workout fly by, whether that's toe tapping your way through an arms set or moving like a lunatic during a bodyweight circuit. The only potential problem? Accidentally belting out the lyrics at the gym is almost as bad a look as the threads Dee-Lite opted for in the psychedelic video. – Max Anderton
Prodigy - "Smack My Bitch Up" (1997)
More illegal rave scene than mid-morning Kisstory drive. Crank up to 11 and play when running, riding or rowing. Use each new surge of the recurring tempo to kick on and push the pace to match the track's uncorked energy. If you're feeling especially masochistic, you could challenge yourself to beat the song's climax to a full mile on a treadmill. At 5min 42sec you'd have to be charging along at a fair crack but channelling Keith Flint's inner (and often, outer) chaos could help you hunt down that winning time.
Sign up for workout ideas, training advice, reviews of the latest gear and more.
Coach is a health and fitness title. This byline is used for posting sponsored content, book extracts and the like. It is also used as a placeholder for articles published a long time ago when the original author is unclear. You can find out more about this publication and find the contact details of the editorial team on the About Us page.