How To Achieve Your Gym Goals
What unites people who get results? These four training habits, according to Evolve353 founder Ashton Turner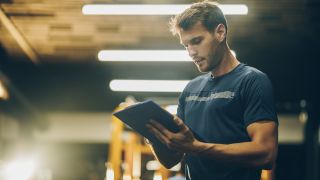 (Image credit: Getty Images / skynesher)
1. Maintaining consistency
Why Yes, the advice that will give you the most exciting results is one of the most boring. Consistency is, appropriately enough, the thing that most good trainers will tell you is the most important gym habit.
How "In my view this is number one for getting results," says Turner. "Even the best programme in the word won't work if you only do it now and again. Keeping consistent with both your training and nutrition is a sure fire way to get success in the gym. This doesn't mean you need to train seven days a week but I can assure you that consistency is the number one habit for success and is way more important than what deadlift variation you are doing today."
2. Focusing on goals
Why If you don't know where you're trying to get to, how on Earth would you expect to get there? Having a clear goal will give you a clear focus and a measurable target to aim for.
How "Without goals it's easy to lose motivation and sight of where you are heading," says Turner. "Break your long-term goals down into smaller, achievable goals. For example, if you have 10kg to lose, focus only on what it takes to lose 1kg at a time. Tick off each single kilo until all 10kg have been lost. It is no secret that every successful person in life sets daily goals and this should be no different with your health. You will also find hitting these small goals continually motivates you to keep on progressing."
3. Nailing a plan
Why Once you have identified your goal, a plan is your step-by-step guide to achieving your aims. Without one, you're unlikely to achieve anything significant.
How "As the saying goes, 'Failing to plan is planning to fail'," says Turner. "Hitting the gym with no idea of what to do is a surefire way to get nothing out of it. Having a plan means you get the most out of your time in the gym. It also means you are better prepared to deal with programme changes if, say, you can't barbell squat because someone is already in the squat rack. Planning also allows you to make sure your sessions are geared towards hitting your goals. If you want to lose body fat and all you do is biceps curls, your programme isn't right. Also, time is of the essence and having a sound plan means you won't need hours in the gym to get the most out of your sessions."
4. Finding balance
Why We're not talking about your ability to stay upright while standing on a Bosu ball. Balance is about making sure that you develop a good all-round level of health and fitness and don't make undue life sacrifices along the way.
How "For success, balance is key," says Turner. "Balance means prioritising rest and recovery as much as you do working hard. It means keeping foods in your diet you enjoy, while not ruining your diet, to help you stay on track. It means making sure your training is balancing out opposing body parts and planes of movement. All these things will help you ensure your training, diet and life stay enjoyable – which makes it easier to stick with your diet or keep training hard. And it means it is much easier to be consistent, which just happens to be the number one thing for getting results!"
Ashton Turner is the co-founder of Evolve 353 gym in London. He has worked with clients across multiple training disciplines including kettlebells, Olympic lifting, strength and conditioning and Pilates.
Sign up for workout ideas, training advice, reviews of the latest gear and more.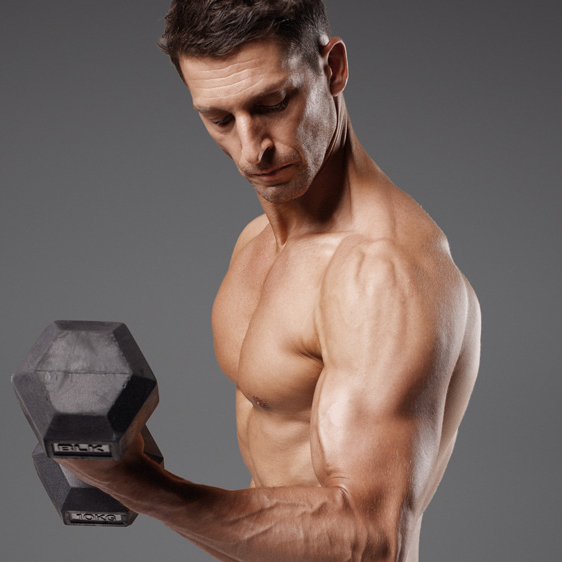 Former editor of Men's Fitness UK
Joe Warner is a highly experienced journalist and editor who began working in fitness media in 2008. He has featured on the cover of Men's Fitness UK twice and has co-authored Amazon best-sellers including 12-Week Body Plan. He was the editor of Men's Fitness UK magazine between 2016 and 2019, when that title shared a website with Coach.