Try This Four-Move Complex Workout Routine For A Quick Sweat
All you need is two dumbbells for this full-body workout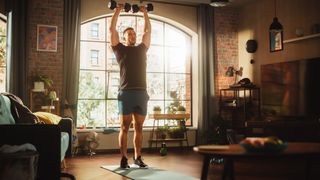 (Image credit: gorodenkoff / iStock / Getty Images Plus)
When life is busy and you need a quick workout to challenge your whole body, try a complex. This workout format strings together a series of free-weight exercises for a combination of cardio and resistance training. No putting the equipment down, no rest between exercises, just fluid transitions from one move to the next.
A great example is this dumbbell complex from Los Angeles-based trainer Ben Bruno. "This is my go-to full-body complex for when I'm short on time, or when I'm feeling beat up and want to get a good workout with lighter loads," writes Bruno in the Instagram caption to go with the video.
Because you don't put the weights down until every rep of every exercise has been completed, you need to choose the weight of the dumbbells wisely. "Pick a weight in accordance with your weakest exercise," writes Bruno, "which for most people will either be the overhead press or the front squat." You're aiming to find the weight that allows you to perform all the reps of your weakest exercise with good form, with the final few reps posing a challenge—it may take a few attempts at the workout to get this exactly right.
Bruno says he usually performs the workout for two to three rounds, and in the comments says he tailors the rest period to how he's approached the workout. "If I do lighter weights it's 2ish minutes between rounds. If I pick a really challenging weight I might rest 5 minutes between rounds," he writes.
Bruno is using a pair of Powerblock Elite USA adjustable dumbbells, a great brand which has made it into our selection of the best dumbbells. Adjustable dumbbells are more expensive than fixed-weight versions, but you get upwards of six weight settings, making them better value overall. Buy a pair and you can follow a challenging muscle-building routine like this four-week dumbbell workout plan.
We have plenty more complexes for you to try. This dumbbell complex from F45 begins with the push-up renegade row and cycles through five other exercises, but returns to the push-up renegade row in between each move. Or get hold of a 20kg Olympic bar and try these five-move barbell complex workouts.
Sign up for workout ideas, training advice, reviews of the latest gear and more.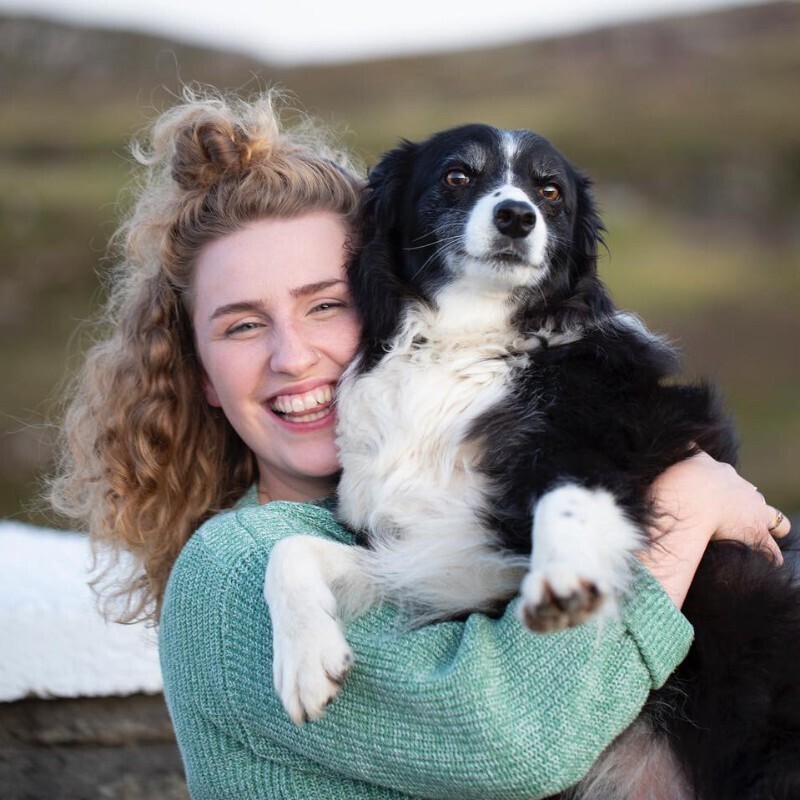 Lois Mackenzie is a fitness writer working on news, features, reviews and buying guides for Coach and sister site Fit&Well. Lois is a hill walker and avid runner who has just completed her first marathon. Before joining Coach, Lois worked as a senior SEO reporter at Newsquest Media Group.