What Is The Average Chicago Marathon Time? We Have The Results By Age And Gender From 2022
Here's how fast runners in the 2022 Chicago Marathon finished the race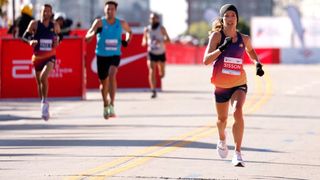 (Image credit: KAMIL KRZACZYNSKI/AFP via Getty Images)
This Sunday, more than 45,000 runners will lace up for 26.2 miles at the Chicago Marathon, one of the three Abbott World Marathon Majors held in the US.
One of the biggest draws for runners—elite and recreational alike—is the Chicago Marathon course's reputation for being fast. Case in point: Brigid Kosgei of Kenya set the world record at the 2019 race (only recently surpassed by Tigst Assefa in the Berlin Marathon) and Emily Sisson of the US set the current American record at last year's event
We were interested to know if the average Chicago Marathon time was faster than, say, the average London Marathon time, where the average 2022 mass-participation finish time for women of all ages was 4hr 57min 26sec and for men it was 4hr 21min 9sec.
With help from Chicago Marathon staff, we've looked at the official data to find out, and also presented average finish times by age and gender group. One note of caution: Don't let comparison be the thief of joy. Anyone who's even attempted to run a marathon knows you should be as proud of posting a below-average time as an above-average one.
What is the average Chicago Marathon time by gender?
In 2022, the average mass-participation finish time for men was 4hr 13min 2sec and for women, it was 4hr 39min 46sec. Yes, that's faster than London.
What is the average Chicago Marathon time by age?
The Chicago Marathon has 10 age-group categories, from 16 to 80-plus. While this isn't the case for all marathons, Chicago's most recent data reveals that the youngest runners clocked the fastest times last year.
In 2022, the average time among men aged 16-39 was 4hr 4min 39sec, whereas for women in that same category, it was 4hr 39min 46sec. In the next category of runners aged 40-44, the average men's time was 4hr 6min 52sec, while the average women's time was 4hr 46min 28sec.
As you can see in the below chart, both the men's and women's times got progressively slower with each age category, with the exception of the women's 75-79 age group, whose average time of 5hr 30min 38sec was exactly 10 minutes faster than the 70-74 age group, which averaged 5hr 40min 38sec.
Swipe to scroll horizontally
Average Chicago Marathon Times 2022 (Mass-Participation) By Age and Gender

| Age Group | All | Men | Women |
| --- | --- | --- | --- |
| 16-39 | 4:22:54 | 4:04:39 | 4:39:46 |
| 40-44 | 4:25:26 | 4:06:52 | 4:46:28 |
| 45-49 | 4:29:39 | 4:12:46 | 4:50:08 |
| 50-54 | 4:35:31 | 4:18:59 | 5:00:30 |
| 55-59 | 4:43:57 | 4:29:32 | 5:06:59 |
| 60-64 | 4:53:03 | 4:41:00 | 5:16:39 |
| 65-69 | 5:08:36 | 4:58:17 | 5:32:05 |
| 70-74 | 5:29:52 | 5:27:16 | 5:40:38 |
| 75-79 | 5:43:37 | 5:46:45 | 5:30:38 |
| 80+ | 6:41:34 | 6:37:19 | 6:47:15 |
| Overall | 4:29:02 | 4:13:02 | 4:47:02 |
Is there a cut-off time?
The Chicago Marathon has a course time limit of 6hr 30min, after which the course will re-open to vehicles. This requires runners to maintain at least an average pace of 15 minutes or faster per mile.
While runners who fall behind won't be removed from the course, those who finish outside of this time limit may not have their times recorded or published as official finishers, and they may not have full access to on-course aid stations and traffic personnel once the streets have reopened.
Sign up for workout ideas, training advice, reviews of the latest gear and more.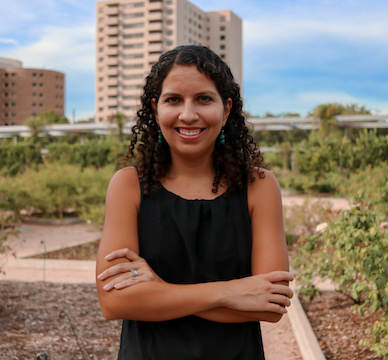 Emilia Benton is a freelance journalist primarily covering running, health, and fitness. She has more than 15 years of writing and editing experience and her work has appeared in publications such as Runner's World, SELF, SHAPE, Women's Health, Healthline, the Houston Chronicle, San Francisco Gate, and others. Emilia has also been a runner herself since she was a 16-year-old high school sophomore. She ran her first marathon at the 2010 New York City Marathon and has since gone on to run 11 more marathons including the Boston Marathon, as well as more than 30 half marathons. She is also a USATF Level 1-certified run coach.