Why Do Far Fewer Women Than Men Enjoy Exercise?
We spoke to a psychotherapist to better understand the latest troubling figures, and find out what can be done to bridge the "enjoyment gap"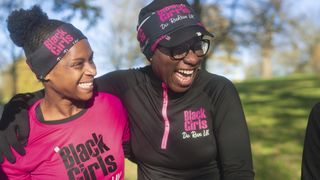 (Image credit: This Girl Can)
Why do you exercise? If it's something you do regularly, chances are it's because you enjoy it. Enjoyment is an essential motivator that allows us to reap the mental, physical and social benefits of taking part in sport and exercise. It's alarming, then, that Sport England's Active Lives Survey revealed that 2.4 million fewer women than men say they enjoy sport and exercise.
Reasons given by respondents included practical issues such as a lack of time (31%) and the rising cost of living (37%), while emotional issues include worrying what other people think (32%) and showing their body (31%).
Safety concerns were also prominent, with 41% concerned about sexual harassment when doing physical activity outdoors in the dark, and 66% worrying about other personal safety issues, such as being mugged. Three in 10 have experienced harassment first-hand while exercising.
Sport England's This Girl Can campaign has launched online resources to help activity providers and organisations overcome some of these barriers. Coach spoke to Cate Campbell, a BACP-accredited psychotherapist, to get her insight into the deep-rooted societal and emotional barriers women face and how these can be overcome.
A lack of energy, motivation and time are all cited in the research as key barriers. How do these factors impact women specifically?
"This falls in line exactly with what my female clients say when they come to me," says Campbell. "Even those that really want to be active and see exercise and sport as their 'me time' often say that they just don't have the time for it."
A variety of societal and cultural issues are behind this. "One factor is that many women feel very responsible for what's going on in the home, often to a greater extent than men do. They feel guilty about going out and doing things for themselves if it might take them away from family and household responsibilities," says Campbell. "It can be difficult to arrange childcare and make plans around competing priorities. And then sometimes when they do manage to carve out the time, they find they feel exhausted.
"In sessions, we spend a lot of time talking about prioritising themselves and putting dates and times in the diary. It's important to share those plans with their families and encourage partners to see how important this is for their health and wellbeing."
How can a fear of judgement affect women's enjoyment of exercise?
"For many women, it's there the whole time," says Campbell. "I come across families where it's just not expected that girls and women exercise. They're even discouraged from doing it by other women: aunts and grandmothers and mums who say, 'Oh don't do too much – you'll get muscly'."
These expectations may be internalised early and affect how women relate to physical activity well into adulthood. "In some families, boys are expected to need to let off steam outside and play football as a break rather than revising constantly, whereas girls may be expected to get their head down," says Campbell. "Lots of girls themselves feel that they should be studying, and they take their academic performance very seriously."
A huge 41% of women say they worry about being judged as not fit enough, and this can affect them especially after giving birth or periods of time when they haven't been able to exercise. More than a third say they feel judged when they actually do exercise. "We need to create self-affirming spaces where women feel they can be who they are, rather than being surrounded by people who look perfect and are really good at exercising."
Other concerns include generally worrying about what other people think of them (32%), showing their body (31%), being on their period (24%) and wearing tight clothing (20%).
"The truth is most people feel the same, or have felt the same at some point," says Campbell. "Talking to family and friends about how they feel can be really helpful. So many people need a lot of help, support and encouragement to get them going in the first place – and that's absolutely normal.
"We need to normalise taking that first step, and celebrating other women when they do. The more supportive partners, family and friends are of women getting out and doing things for themselves, the better."
How does body image impact on women's enjoyment of sport and exercise?
"We need to be really mindful and realistic about what we see on social media, and the ways those images and videos have been edited," Campbell says. "But when you meet up and exercise with people in real life, they look real, and that can be very affirming.
"If you're looking at yourself and wondering what other people are thinking about you – we call it 'spectatoring' – that's going to spoil the pleasure, as it distracts you from your own experience. Instead, we can shift focus back to how we feel."
This redirection of focus can be a powerful tool to help women rediscover the pleasure that exercise can bring. "The good news is that very quickly you will start to feel the benefits – the endorphin hit is wonderful," says Campbell. "Even when you don't feel like going to the gym or running or playing your sport, once you've done it, you feel amazing. And that's what you have to remember: that you're going to feel great."
How does a lack of enjoyment reinforce the other barriers?
It seems obvious to say, but it's much harder to motivate yourself to do something that you actually don't enjoy. I found that when I shifted from exercising the way I thought I should to activities that I genuinely enjoyed, I had a lot more energy and motivation to do those activities, as well as thinking less about whether I was doing it right or wrong. I asked Campbell if this is something she hears often from women.
"Yes, absolutely. It's important to be doing something that you want to do, rather than something you feel you ought to be doing. If you like to swim, then swim. If you want to play netball, play netball. When you enjoy it, you'll naturally want to do more of it.
"There are so many opportunities now to find an activity that you love, or even start something yourself if you want to. Sport England has teamed up with so many people and places – you can go on the This Girl Can website and get started."
What are the benefits to women of making physical activity social, whether through a support network or exercising with others?
"Women these days are much more often on their own than we all realise," says Campbell. "You're busy focusing on your job, your family, your children, you're trying to fit everything in, and it can be quite solitary. The more we make contact with other people, and other women in particular, the more we can feel like we're all part of a community."
The physical safety benefits are clear – if you're part of a running group you're going to feel more confident than if you're on your own at night. Some people run on the phone talking to someone else and that can be hugely motivational and helpful.
"It can be reassuring to know that there are other people that feel the same way as you," Campbell adds. Getting together with like-minded people who share your interests offers a chance to share struggles, celebrate successes and have fun together.
What is emotional safety and why is it important in making physical activity accessible?
"It's all about how you feel – you need to feel safe to exercise without someone making a comment about how you look or how you're performing," says Campbell. "We need to create self-affirming environments, where women feel accepted and able to fit in. You need to feel that what you're doing is normal and a good thing to do."
Physical safety concerns and practical issues such as cost, travel, childcare and space issues are very obvious barriers, while emotional issues are less visible – but still just as real.
"Some women have the means to access these activities, but they feel bad about spending money or time on themselves," says Campbell. "That needs to change."
This Girl Can is Sport England's nationwide campaign to build women's and girls' confidence to be active, regardless of shape, size and ability, by celebrating them getting active on their own terms. Find out more about the new phase of the campaign on the This Girl Can With You website.
Sign up for workout ideas, training advice, reviews of the latest gear and more.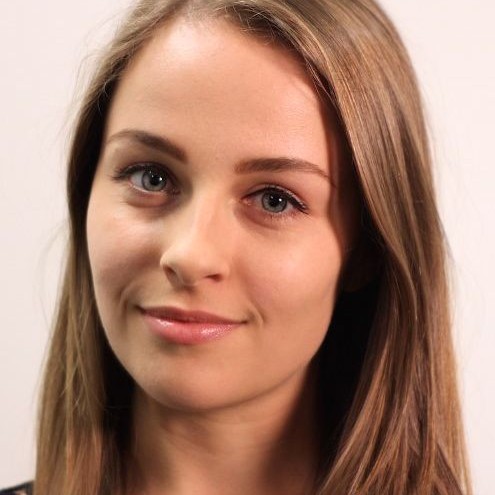 Sarah is an experienced health, fitness, nutrition and beauty writer, and was previously health editor at BBC Good Food. She has contributed reviews, interviews and features to Coach since 2019, covering exercise bikes, fitness trackers and apps, among other topics. In her free time, she can be found hiking, swimming, cycling or trying (and failing) to do a headstand on a yoga mat.