Kickstarter fitness
The best fitness products and ideas from crowd-funding website Kickstarter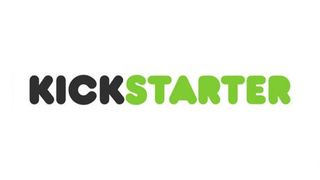 (Image credit: unknown)
Kickstarter is an online platform for new creative projects to be backed financially by the public. Whether it's an idea for a product, a new piece of technology or the construction of a public park, Kickstarter has created the opportunity for these ideas to become a reality.
The idea is simple. You upload a video to your Kickstarter profile explaining what you want to achieve, how much you need in donations and what the benefits of launching this project would be. Since their launch in 2009, 7 million people have pledged $1 billion to Kickstarter, funding 69,000 creative projects. To encourage you to donate, many projects offer prizes depending on the amount you give – £10 will get you a t-shirt but donating £100 means you'll receive an advanced copy of the product.
A range of fitness projects and products have been launched on Kickstarter including the few listed below.
Pebble
Successfully funded in 2012, Pebble is an interactive watch for iPhone and Android devices. Once connected to your phone it receives your emails, displays your calendar, shows incoming caller IDs and texts, controls your music and can be used in your workout. It uses GPS to access your speed, distance and pace data if you're running or cycling. If you're playing golf, it can display your current distance to the green. It's also waterproof so you can swim while wearing it.
Lumafit
Funded earlier in 2014, Lumafit is an interactive fitness coach app that monitors improvement in your heart age. The app automatically tracks your gym sessions, offers loads of interactive workouts and teaches you meditative breathing to supercharge your body and mind. It links with any other fitness apps you may have already downloaded to let you sync your workout data and accurately track your progress.
Digitsole
Digitsole, an interactive insole that heats your feat, reached its pledge goal of $40,000 in September. Connected to your phone, the insole can increase in temperature, track your daily steps, measure the distance you've walked and calculate how many calories you've burned throughout the day. They also have an arch support section to help with balance and posture.
Interested in getting involved? Here's one to watch.
Fitness Traveller Kit
After founder Nick Hogendijk suffered severe back injuries from constant travelling, he developed this portable fitness and therapy kit to ensure you can still stay active and maintain your fitness no matter how far you are from a gym. The kit contains mini workout essentials including a therapy ball and foam roller, resistance bands, a speed skipping rope and a suspension trainer set.
Sign up for workout ideas, training advice, reviews of the latest gear and more.
Coach is a health and fitness title. This byline is used for posting sponsored content, book extracts and the like. It is also used as a placeholder for articles published a long time ago when the original author is unclear. You can find out more about this publication and find the contact details of the editorial team on the About Us page.