Best Air Purifier: The Best Purifiers For Cleaner Air at Home
Want something to ease the pain of allergy season, or create a cleaner environment at home? Here's our pick of the best air purifiers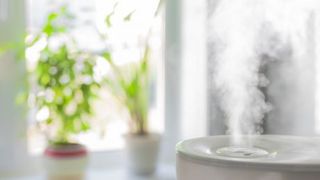 (Image credit: PR)
Clean air in the home should be one of your top priorities, considering that you and your family are breathing in that air every single day and night. Whether it's too much dust, pollen, cigarette smoke or something else hanging around your living space, an air purifier is a sound investment that could make your day-to-day life much more pleasant and even a little bit healthier.
While any significant health benefits of air purifiers are far from definitively proven, there are some who claim they can reduce the ill-effects of things like pollution should you happen to live in a big city, or asthma and allergy triggers in the air. If you are or live with a smoker, they can also help clear the air of lingering smoke and odours. Some also have ionisers included that release negative ions as they clean the air, eliminating other unpleasant smells.
Prices on air purifiers vary so much that it's essential to do your due diligence before buying so you can make sure you're getting your money's worth. Go too far towards the budget end of the scale and you risk missing out on features important to your situation, or pay too much when you want something basic. We've created this guide to help you choose.
See related
How to Choose The Best Air Purifier
How do air purifiers actually work?
You may be wondering why air purifiers are needed when you could just open a window, and it's a fair question to ask before you part with your hard-earned cash. Purifiers have special filters inside (usually a combination of reusable and disposable together), the larger of which collects large particles from the air while the smaller catches a lot of tinier airborne particles with a high-efficiency particulate air (HEPA) filter. This means the machine is collecting particles as small as 0.3 microns, making sure not to leave any nasties behind.
How much should I be spending?
The selections on our list below can set you back anywhere between £100 and close to £1,000, so it's important to choose correctly. Basic machines such as the Bionaire BAP1700 are only good for smaller spaces, for example, while mid-range purifiers like the Vax Pure Air 300 have extra features like sleep timers and remote control. Rest assured that there's something to suit every budget.
The Best Air Purifiers to Buy
1. Bionaire BAP1700
Best Budget Air Purifier
A powerful little purifier for less, at just under £150 the Bionaire BAP1700 can be considered budget but won't mean huge compromises. Though features like a timer are absent here (though it will shut off after 8-hours), the purifier does have the ability to adjust its airflow to the ambient air quality of the space, meaning you can be sure it's operating in a way suited to the room it's placed in, and there's an optional ioniser function to enhance filtration even further. The only thing that lets it down is the noise levels it gives off but, if you can live with a little white noise, it's recommended for those working with a slightly smaller budget.
---
2. HoMedics Totalclean AP25
Best Air Purifier For Allergies
If you find that your allergies are too much to take during the summer months, then consider the HoMedics Totalclean AP25, which promises to clear your home of 99% of everything from cat and dog allergens to dust mites and pollen, allowing your home to be a relaxing place all year round. At under £100 you don't get some of the luxe features of more expensive machines, but it does have a night mode and optional ioniser mode as well as three speed settings and an indicator letting you know when it's time to replace the filters.
---
3. Dyson Pure Cool Me
Best Purifying Desk Fan
A fan and purifier in one, the Dyson Pure Cool Me is perfect if you have limited space and want a machine that serves more than one purpose. The fan claims to use technology inspired by the Harrier Jump Jet, sucking air in and purifying it before blowing it back out of holes in its dome. There are ten different speed settings and you can adjust the top to direct airflow exactly where you want it to go. If you've ever worried about your old fan just recycling old air from your bedroom or office, then this could be for you.
---
4. Philips AC3829/60
Best Humidifying Purifier
Slightly pricier than others on this list, the Philips AC3829/60 justifies the expense with energy-efficient and quiet (on lower settings and night mode) operation, control via a smartphone app with modes for 'general', 'allergen' or 'sleep', a timer and real-time pollution data for air both inside and outside the home. It also doubles as a humidifier, preventing irritation from dry air as well as allergens and pollution. The only potential drawback is its size, which could prevent those living in a smaller space from finding room for it.
---
5. Dyson Pure Hot+Cool
Best Fan-Purifier Hybrid
The second Dyson product on the list, the Pure Hot+Cool is a fan/purifier hybrid that offers even more bang for your buck. As well as filtering the air for things like dust, pollen and other impurities, it can operate as a cooling fan in the warmer months and a heater as soon as the winter temperatures set in. You don't even have to set this yourself, as you can program the fan to keep a space at a certain temperature no matter what the outside conditions are. For purifying it has both HEPA and carbon filters and the built-in monitor lets you know the air quality levels, to which it then adjusts accordingly.
---
6. Vax Pure Air 300
Best Mid-Range Air Purifier
A lovely mid-range purifier that combines features with a smaller price tag, the Vax Pure Air 300 monitors the air in order to work with the environment automatically without you having to program it. So, when the impurities in your home go up, the machine works harder to compensate. There's also an ioniser, timer, sleep mode (which makes operating quieter and dims the built-in lights) and remote control, and it will remind you when it's time to change the filters.
---
7. Boneco H680 Hybrid Air Purifier
Best High-End Air Purifier
By far the most expensive machine on this list, the Boneco H680 Hybrid Air Purifier is a must-have if you have the spare cash. A humidifier as well as a purifier, it boasts both HEPA and active carbon filters and can work in areas up to 150sq metres (the biggest surface area from a machine on this list), letting you know as soon as either the water tank or filters need changing. There's a sleep mode that ensures the noise levels are kept down overnight, and a handy remote allows you control it from a distance.
Sign up for workout ideas, training advice, reviews of the latest gear and more.
Caroline Preece worked as a central e-commerce writer at Coach's former publisher, Dennis Publishing, between 2019 and 2020, contributing buying guides and product recommendations.