I Tested Every Style Of Sweaty Betty Leggings And These Are The Best For Running
They're comfy, supportive and versatile. Find out which SB leggings are my top pick for runners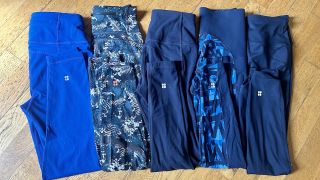 (Image credit: Jane McGuire / Future)
Sweaty Betty leggings are wildly popular with runners, gym-goers and yogis alike, and for good reason. They're built to last and most styles come in a range of fun prints and seasonal patterns, allowing you to wave goodbye to boring black gym leggings. What's more, the brand caters to a wide range of shapes and sizes: Most of its leggings come in two different leg lengths, and all in sizes XXS to XXL (that's US 2-14/16 or UK 6-18/20).
But which Sweaty Betty leggings should you jump on the next time there's a sale? To find out, I put every style of Sweaty Betty leggings to the test over a number of different types of workouts. I analyzed the fabric and feel, how comfortable they were on the move, how much they moved or dug in, and the little extras like somewhere to stash my phone at parkrun or my locker key in the gym. Read on to find my top pick.
To compare these with our favorites from other brands, head over to the best running leggings for women, or if you're searching for something for yoga, read our round up of the best yoga leggings.
The Best Sweaty Betty Leggings Of 2023
For each of the Sweaty Betty leggings style on test, I'll run through the features and what type of active pursuits each pair is best suited for, and detail how they performed for me. I'm a US 4 (UK 8) and am 5ft 2in (157cm) tall. I tested all the pairs below in a Sweaty Betty size XS or S, depending on the fit.
The Power leggings are Sweaty Betty's most popular leggings—according to the brand, a pair sells every 60 seconds. Sweaty Betty says its Power leggings are "multisport gym leggings designed for every workout" and it's not wrong: I found these leggings hugely versatile. During testing, I wore them for running, strength training, hikes and cycling workouts, and they coped with everything I threw at them. The continuous drawcord waistband sits just above the bellybutton and keeps the leggings in place on the move, and it doesn't come unraveled in the washing machine.
Sweaty Betty says these leggings are 80-90% squat-proof (how see-through they are when stretched in downward dog or when performing a squat) depending on the color or pattern. I tested these in the Lightning Blue colourway, and didn't have issues with the leggings being see-through. The Power leggings have a zipped pocket on the back for your keys and essentials, and a drop-in pocket on the leg that fits my iPhone 14 with a case.
These leggings are soft against the skin, and have the right amount of compression. I was able to wear these for runs, at the gym and for a coffee afterward. As a fitness journalist, I live in running kit, and these leggings are comfortable enough for day-to-day wear.
Bottom line: If you're looking for a pair of leggings you can wear both in the gym and on the run, these are a great pick. They're comfortable, they stay put and they're a great all-rounder.
---
Zero Gravity Running Leggings
The Zero Gravity Running leggings are Sweaty Betty's running-specific leggings, with the brand's "bum-sculpting" technology for a flattering fit. Compared with the Power leggings, the Zero Gravity leggings are more compressive, for a zero-distraction fit on the run. The fabric feels lighter weight than that used in the Power leggings, and Sweaty Betty says it offers a UV protection of 40+.
These leggings do a good job of staying put when you're running. They're unrestrictive, sweat-wicking and fast-drying—you might finish your run with sweat patches, but they'll dry quickly. They're soft, lightweight and comfortable, and there's a zipped pocket on the back big enough for a gel or two and your keys, and a drop-in pocket on the leg that fits my iPhone 14 with a case. The leggings have a drawcord waistband that sits above the bellybutton, and they come in a ⅞ leg length (which was full length on me) and a full length for taller runners.
The downside with these leggings is that while the compressive fit is excellent for running, it does mean the leggings lack versatility for other workouts. These were a little too tight to wear to a Pilates or yoga class, and they aren't squat-proof enough in some colors to wear in the gym. That said, as running leggings, they're great.
Bottom line: If you're looking for a comfortable pair of leggings to get you around your next race, these tick all the right boxes. However, you might think twice about wearing them in the gym.
---
Think of these leggings as the pair you'd wear to a Pilates or yoga class, then all day at your desk. They are super-comfortable, made from a soft, lightweight fabric that does a good job of wicking sweat and drying quickly. They come in two different leg lengths, ⅞ and full length, and two different waistband styles, a standard drawcord waistband and a wrap waistband. I found the wrap waistband much more comfortable, because the drawcord waistband dug in slightly when sat down.
While they're soft and comfortable, I wouldn't say these are as comfy to sit around in as the Lululemon Align leggings, which are a similar price. My feeling is that Sweaty Betty could solve this problem by removing the drawcord, not least because you probably wouldn't wear these for high-impact activities like running. They don't have any pockets aside from a small drop-in one on the waistband, big enough for a key.
Bottom line: If you're looking for a comfortable pair of leggings you can wear all day, these are a good pick from Sweaty Betty, but they aren't as comfy as competitors' offerings.
---
Sweaty Betty says its Super Soft leggings are multi-use leggings, best suited to yoga, Pilates and barre. I'd tend to agree with this assessment—despite being breathable and 90% squat-proof, the softer fabric does tend to show sweat stains, so I wouldn't recommend these for running or a spin class. The fabric is thick and soft against the skin, with a decent amount of compression to leave you feeling supported in a downward dog. The waistband is high and stays put, and there's a drawcord to allow you to pull the leggings tight against your tummy.
The leggings come in two different leg lengths—⅞, which sat on my ankle, and full length for taller yogis. They come in a wide variety of patterns and colors. There's a drop-in pocket on the leg big enough for my iPhone 14. Sweaty Betty says the seams are positioned in such a way as to elongate the legs and sculpt the bum.
As mentioned above, in super-sweaty workouts, these felt a little thick, and not as sweat-wicking as other leggings on this list, although I'd argue they're not designed for running. For Vinyasa yoga classes and reformer Pilates sessions, they came into their own, and I'd pick these over the All Day leggings for the soft yet supportive fit. The leg pocket is also handy on walks or hikes, and while I can't say they made my legs look any longer, I liked the fit and feel of these.
Bottom line: These are soft, comfortable, supportive leggings that fit like the Power Leggings, but are made from a much softer fabric.
---
Power UltraSculpt High-Waisted Leggings
The UltraSculpt High-Waisted Leggings are Sweaty Betty's Power leggings, but with a much higher waistband—this sat about a centimeter above my bellybutton. I loved the fit of these, and found them super-comfy. There's no drawcord in the waistband, but the Power fabric hugs your stomach for a comfortable, flattering fit. There's a drop-in pocket on both legs big enough for an iPhone 14, and the leggings come in ⅞ and full length.
The downside of these leggings from a running perspective is that the lack of drawcord waist does mean they tend to slip, more so than the Power Leggings mentioned above. I found I was constantly pulling the waistband back up when pausing on my run commute. In a Pilates or barre class, however, they are great. The leggings are 80-90% squat-proof, so you could definitely wear them for a strength training session in the gym as well.
Bottom line: If you love a high waistband and you're not a runner, these are a good choice. They have the same support as the Power Leggings, with a super-comfortable, super-high waistband.
Which Sweaty Betty Leggings Should You Buy For Running?
After testing all the Sweaty Betty leggings on the market, I'd say for runners, it's a choice between the Power leggings and the Zero Gravity leggings. Both are sweat-wicking and comfortable, with drop-in pockets on the leg big enough for a phone or gels, and a zipped pocket on the waistband for your keys. Both also come in two different leg lengths, and a wide variety of prints and colorways to suit every style.
Personally, I'd choose the Power leggings thanks to their extra versatility. The Zero Gravity aren't as squat-proof, which would put me off wearing them to a HIIT class or strength session, and they also have a slightly more compressive fit, which means they're not quite as comfortable to wear when you're sitting around with friends after your run. In the Power leggings, you're getting a comfortable pair of leggings you can wear both for running and for other activities, making them the best for most runners in my eyes.
Sign up for workout ideas, training advice, reviews of the latest gear and more.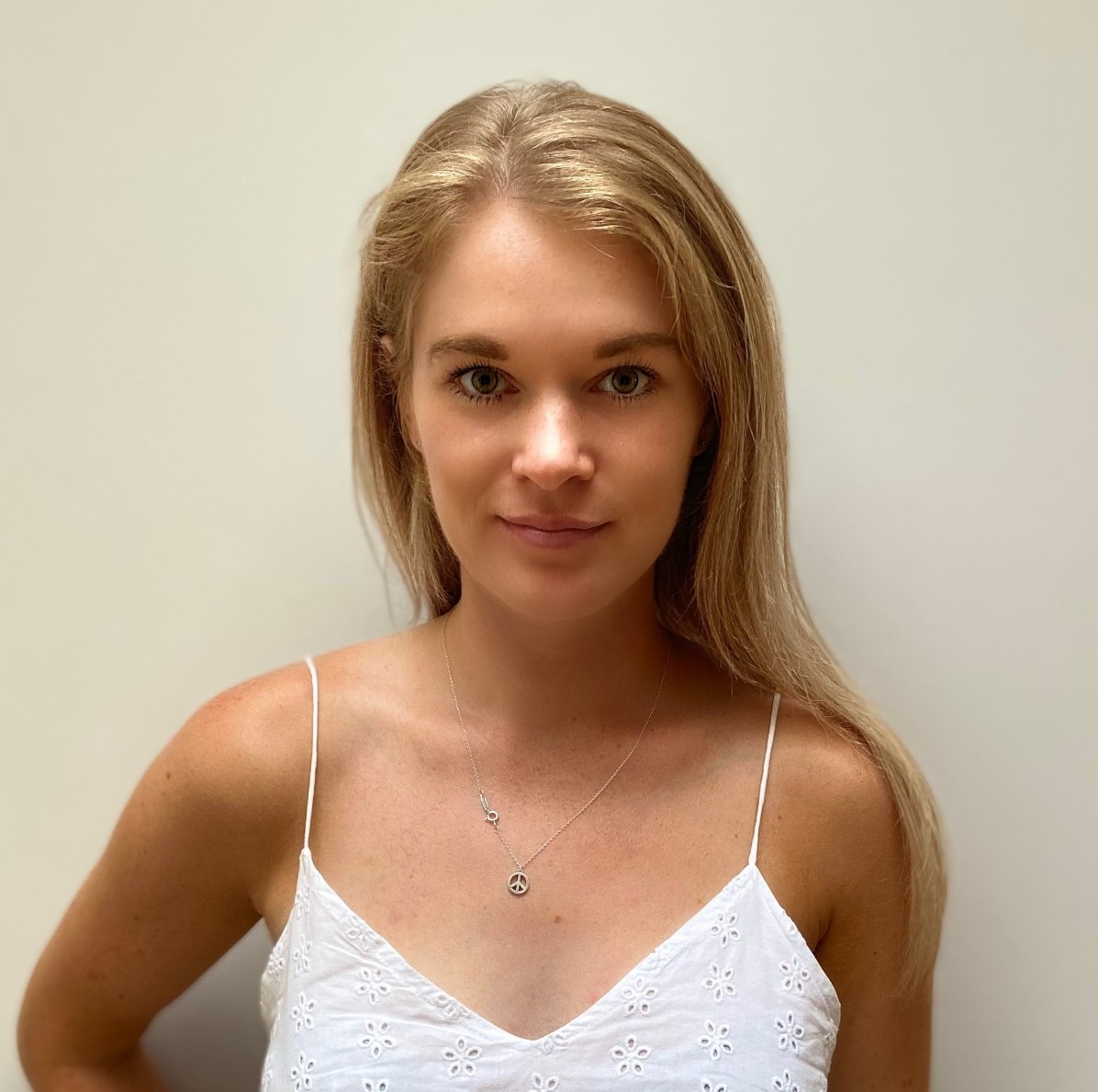 Jane McGuire is a fitness enthusiast, with years of experience writing about running shoes, sports bras, and just about everything in between. When she's not training for a marathon, you'll find her walking the dog (and documenting it on Instagram).