The Best Dry Shampoo To Throw In Your Gym Bag
Skip a hair wash and use one of these tried-and-tested dry shampoos instead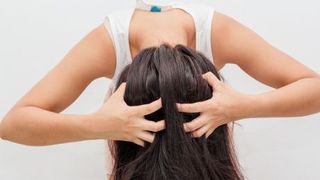 (Image credit: Unknown)
As if juggling exercise, work, social plans and family life wasn't enough, factoring in a hair wash as well can be challenging. While there's no better feeling than clean hair, especially after a sweaty workout, the wash, dry and style process can take up a serious chunk of time.
This is where dry shampoo can help. It broadly works by soaking up excess sweat and oil from your scalp and hair, leaving you feeling fresher and your hair looking cleaner. Powdered dry shampoo burst on to the scene several years back and made a big impression, but shaking powder over your hair can get pretty messy so spray-on dry shampoo emerged to make waves on the beauty scene. There are now dry shampoos targeted at different hair colours, because no-one wants to walk around with strange-coloured patches in their hair.
Not sure which dry shampoo is for you? Here are our favourites for refreshing sweaty, post-gym hair.
Virtue Refresh
Dry Shampoo
This dry shampoo uses tapioca starch and kaolin clay to absorb excess oil and dirt from your hair. Your post-gym tresses will smell a whole lot fresher too, thanks to extracts of frangipani, lemon and cedar leaf. This shampoo's key ingredient is Alpha Keratin 60ku, which helps to repair damaged hair so you'll get a clean and some hair healing all in one.
Buy from SpaceNK | £15 for 51g
Tints of Nature
Dry Shampoo
A nature-loving choice, with 99.5% of its ingredients coming from natural and organic sources, this spray is not an aerosol but instead uses a pump so you're less likely to accidentally breathe in the particles. The serious-looking packaging may say "I got this from the pharmacy" but the product works well and isn't messy in the slightest. It absorbs oil and grease without drying hair out or leaving a greasy shine. Plus, it contains over 100 washes, so it should last you a while.
Buy from Beauty Naturals | £12.95 for 15g
Living Proof Perfect Hair
Day Advanced Clean Dry Shampo
This one comes out very white when sprayed on dark hair, but it disappears fast once you start massaging it in and does feel like a more effective clean. The conditioning agents also refresh your scalp. One of the other benefits is that it's free of parabens, sulphates, silicone and phthalates.
Buy from Living Proof | £13 for 83ml
Applying this is simple: pull out the nozzle, puff it at the roots and then jiggle the fine power through your hair. The product is made from microfine vegetable and mineral matter, which sounds odd – but it works! When we tested this after a gym workout, the level of grease visibly decreased and there was very little mess. It might be more expensive than other dry shampoos, but it does the job.
Buy from Hairstory | £39 for 38g
Nine Yards Dark
Dry Shampoo
An expensive option but it delivers, and it doesn't leave white residue at the roots of dark hair. This product also adds plenty of volume to your hair – especially useful when you're rocking that limp, greasy look and you don't have time for a full wash. It's also vegan-friendly, it's free from parabens and sulphates, and it contains firm favourites like shea butter, aloe vera, argan and sunflower seed extract.
Buy from SBS Hair | £19.50 for 200ml
Foamie
Dry Shampoo for Brunette & Dark Hair
The first thing you'll notice with this product – aside from the raspberry scent – is that rather than a spray, it's a loose powder which needs rubbing into roots and hair. It may take a couple of attempts to get the hang of it, but it's worth cleaning up a few scenes of powdery disaster in the bathroom to master the technique. Moroccan clay and rice powder absorb grease, leaving your hair clean – plus it's available in a blonde or brunette version, reducing the incidence of annoying white traces. The main ingredient that binds the grease and dirt is called rhassoul, a mineral-rich clay from the Moroccan Atlas mountains. Fancy! Oh, and the packaging is completely recyclable.
Buy from Foamie | £6 for 40g
Pantene
Waterless Cheat Day Dry Shampoo
Instead of a spray, this product is a foam and claims to offer a 60-second cleansing "wash" with no visible residue. Rubbing it into roots leaves hair looking wet, but it quickly dries and definitely removes that greasy, itchy feeling you get from unwashed hair. A word of advice: less is more when applying.
See related
Fudge Professional
Reviver Dry Shampoo
Fudge products never disappoint and this one is no exception. It refreshes hair and the clean feeling lasts far longer than with many other dry shampoos. It also doesn't leave much white residue and you don't have to wait around for it to dry.
Buy from Fudge Professional | £13 for 200ml
Tabitha James Kraan
Dry Shampoo for Dark Hair
The most glamorous-looking of the dry shampoos, with a gold bottle that looks great in your bathroom, handbag or gym bag. You get to hang on to it too because you can buy refill packets in cardboard sachets. The product itself was tested on a blow dry, and it certainly prolonged the style, cleaning roots and hair strands, whilst also leaving hair smelling lovely. It's also available in a version for fair hair. Top tip from the brand: cold blow-dry this dry shampoo into your hair to distribute it evenly.
Buy from Tabitha James Kraan | £19 for 15g
Batiste
Dry Shampoo Original
The pioneering dry shampoo that many of us know and love, it has a fresh fragrance and leaves hair feeling restored and clean. Just be sure to jiggle the spray through your hair to avoid white patches.
Buy from Boots | £3.25 for 200ml (currently reduced to £2.17)
Sign up for workout ideas, training advice, reviews of the latest gear and more.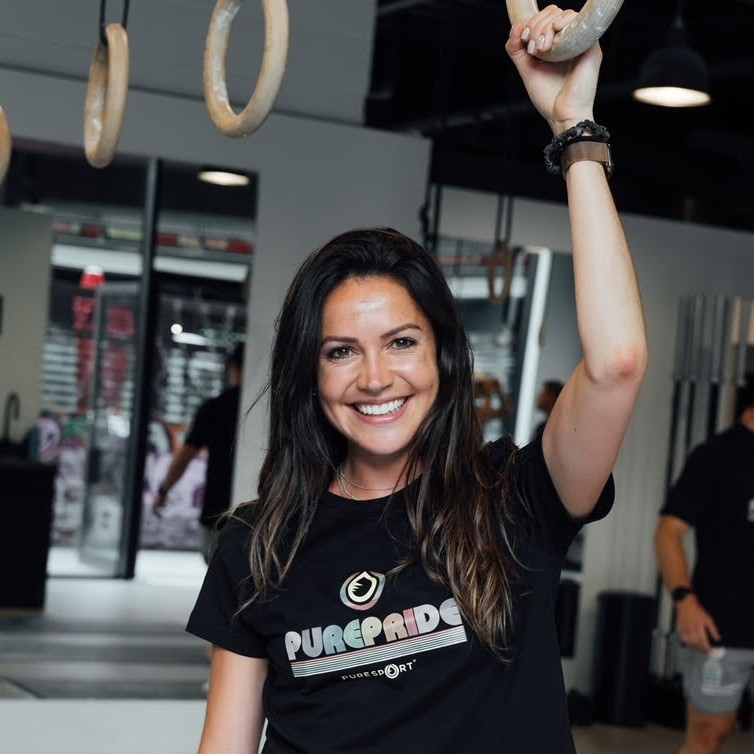 Lucy is an experienced health and fitness journalist, and was formerly health editor for TI Media's portfolio of women's titles. Lucy qualified as a level 3 personal trainer with Train Fitness in 2016, and also holds qualifications in pre- and post-natal fitness, as well as in nutrition for exercise.