How to Order the Perfect Coffee
Here's the difference between an average cup of watered-down caffeine and an enjoyable coffee experience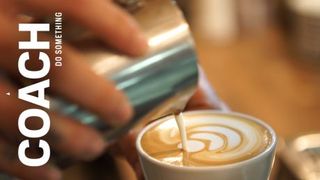 (Image credit: Unknown)
Reaching for that 8am coffee is as much a part of our morning routine as showering, getting dressed and chomping on toast. But what sets apart a cup of the genuine good stuff from a bog-standard coffee chain alternative? To find out, we asked the pros at London's TAP Coffee to give us a lesson in spotting the ultimate flat white.
A flat white is more than just a double shot of espresso topped with microfoamed milk - it's the go-to option for when you need that combination of warming goodness and a pre-work energy boost. Get it wrong, and your whole morning is under threat. Here's what to look for to make sure your next order is a perfect one.
Two shots of espresso (30ml of coffee in total).
Hot, flat milk – this means the milk has been steamed but contains no bubbles. It should be shiny and silky in texture.
Coffee artwork might seem trivial but it represents barista experience. Order your flat white from a place where the servers leave pretty pictures on the drink – that way you can be sure it's made by someone who knows what they're doing.
Sign up for workout ideas, training advice, reviews of the latest gear and more.
Sam Razvi wrote for Men's Fitness UK (which predated and then shared a website with Coach) between 2011 and 2016.