George North interview: Wings for Life World Run
Wales international rugby union player George North speaks to MF ahead of the Wings for Life World Run.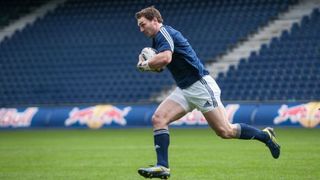 (Image credit: unknown)
Wales wing George North, the first teenager from anywhere in the world to score ten Test tries, is putting down the rugby ball and getting his running shoes on for the Wings for Life World Run. MF spoke to North ahead of the run to discuss how he's preparing and how consuming 4,000 calories a day should help his run.
How's the training going for the Wings for Life World Run?
At the moment we're reaching crunch time in the Premiership with Northampton so it's important I am in peak condition anyway. I haven't actually started much specific training for the run yet – but that's the beauty of it isn't it? The race isn't for a specific distance so you can start training nearer to the date.
How much would you have to change your training regime for a long-distance run?
It's different from how I would normally train. In a rugby match you need explosive power and obviously for the Wings For Life World Run that won't be much use! I'm lucky that I have a pretty decent base fitness level so I am starting from a good place – I won't change much but might throw in a couple of longer runs nearer the race date.
Will you approach your nutrition differently in the run-up to the race?
Nowadays nutrition is such an important part of a rugby player's life that I actually won't be able to make that many changes to what I eat before the run. I consume around 4,000 calories a day so I should hopefully have enough energy to do 5km at least.
Do you think your heavy muscle density may count against you in a distance run?
I'm guessing it will – you don't see that many long-distance Olympic champions weighing in at over 100kg! That said, I remember James Cracknell running the London Marathon in around three hours. I'm not sure I will be going anywhere near that distance though.
How long do you reckon you'll be able to last before the car catches you?
[Laughs] I have no idea! That's what is so great about this particular race – with no finish line I could be running for two hours or for 45 minutes. I'm guessing it'll be much nearer the 45-minute mark though. So somewhere between 5km and 10km probably.
So you're concentrating more on how long you can last, as opposed to being one of the last runners in the race or even winning it?
Well, as long as I am fighting fit I'm hoping to run for around an hour, but I do have a pretty competitive attitude so that might change when the starting gun goes off. If you see me at the 20-mile mark, don't tell my coach!
Do you think training for this race could have any positive effects on your fitness for rugby in future?
As a professional player we have to keep ourselves at the top of our game physically so it won't impact very much. But it's always good to add a bit of variety to your training, so it can't be a bad thing.
George North will take part in the Wings for Life World Run on 4th May 2014. wingsforlifeworldrun.com
Follow George North on Twitter: @George_North
Sign up for workout ideas, training advice, reviews of the latest gear and more.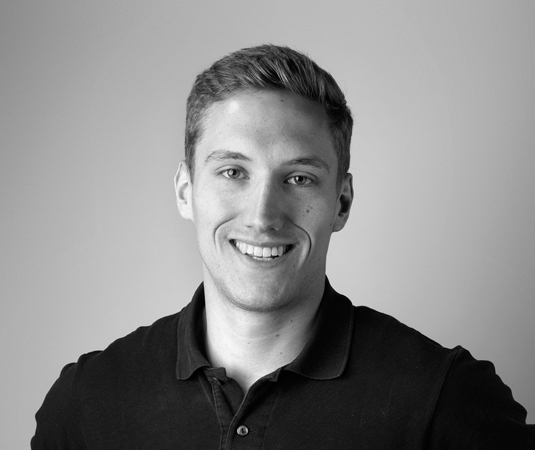 Sam Rider is an experienced freelance journalist, specialising in health, fitness and wellness. For over a decade he's reported on Olympic Games, CrossFit Games and World Cups, and quizzed luminaries of elite sport, nutrition and strength and conditioning. Sam is also a REPS level 3 qualified personal trainer, online coach and founder of Your Daily Fix. Sam is also Coach's designated reviewer of massage guns and fitness mirrors.