Spotify's best workout playlists
The best Spotify playlists to motivate you during your workout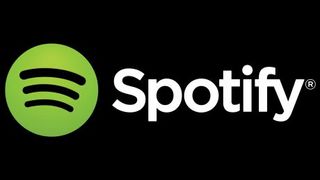 (Image credit: Unknown)
Spotify is a music sharing programme that you can download to your computer, use online through the web player or on-the-go with the app. It's free to use but you'll have to endure a thirty second advert every few songs – upgrading to the premium version for £9.99 a month means you can listen to your favourite songs uninterrupted. Premium also allows you to download songs and listen to them offline so you don't get hit with any nasty data charges.
Music motivates you to push harder and the right soundtrack will keep you focused at the gym so we've chosen the best workout playlists for you so that you can concentrate on building muscle.
WORKOUT Ultimate Weightlifting Cardio by CrossfitBrevard
This is a great playlist for when you need choice – with over 700 tracks ranging from heavy rock to rap to grunge to pop punk there's a track for every part of your workout. Intense, powerful and motivating – artists on this playlist include The Strokes, The Clash, Busta Rhymes, Offspring, Blur, No Doubt and Red Hot Chilli Peppers.
TheDiverseMix by Rio Ferdinand
Indicated by the title, this playlist covers a wide range of genres but the transition from each is smooth - the flow from grunge, to rock, then motown and soul, to hip-hop, grime and rap and finishing with house is seamless and considered. This playlist will complement your workout and make sure you keep pushing hard until the end of your session. Highlights include music from The Stone Roses, 2pac, Jay-Z, Kendrick Lamar and Shy FX.
Cardio by Spotify
With over half a million followers, this pop playlist is clearly popular among gym goers. There's no real structure, which gives you the freedom to shuffle and skip to suit your individual taste. Upbeat and positive, the track list is mainly formed of modern female pop singers including Katy Perry, Ariana Grande, Rita Ora and Iggy Azalea. Also, completely out of place, Coldplay makes an appearance on the playlist which gives a perfect opportunity for a rest.
Legendary Jams by Lewis Hamilton
This hip-hop playlist is short but powerful – perfect for an early morning or lunchtime session at the gym. The order of tracks is considered so that there is a gradual increase in BPM - it weirdly begins with Des'ree and then continues into The Notorious B.I.G. The rest of the playlist is consistently good with songs from Nas, Naughty By Nature and N.W.A.
Running Trax by Ministry of Sound
Filled with remixes of popular club tracks and high intensity EDM, this playlist is perfect for when you're working out hard. A gradual build at the start and a slightly slower tempo at the end will compliment your warming up and cooling down exercises. Running for just over two hours, this playlist is the best mix to make the most out of a gym session and includes music from Calvin Harris, David Guetta, Fedde Le Grand, Chase & Status and Avicii.
MF's workout playlist
The best songs for the gym have a BPM (beats per minute) between 120 and 140 – it's important to work up to that level and remember to slow it down for a cooling period. Of course, it depends on your personal taste and listening to music that you actually like is crucial to keep you motivated. Here is our example playlist with BPM information.
Harder Than You Think – Public Enemy 107 BPM
We Used To Be Friends – The Dandy Warhols 115 BPM
Baba O'Riley - The Who 115 BPM
Me, Myself and I – De La Soul 115 BPM
Standing In The Way Of Control – Gossip 121 BPM
212 (feat. Lazy Jay) – Azealia Banks 126 BPM
Push It – Salt N Pepa 128 BPM
Song 2 - Blur 130 BPM
What's the Altitude (feat. Hymnal) – Cut Chemist 144 BPM
Sunshine of Your Love – Jimi Hendrix 138 BPM
Work – Iggy Azalea 140 BPM
How Do You Like Me Now – The Heavy 140 BPM
Sail – Awolnation 119BPM (Unlimited Gravity remix 150)
Waiting All Night – Rudimental 175 BPM
Right Here, Right Now – Fatboy Slim 124 BPM
Fuckin' Problems (feat. Drake, 2 Chains & Kendrick Lamar) – A$AP Rocky 96 BPM
Regulate (feat. Nate Dogg) – Warren G 93 BPM
Sign up for workout ideas, training advice, reviews of the latest gear and more.
Niamh interned for Men's Fitness UK (which predated and then shared a website with Coach) in 2014, writing a series of articles.