6 of the best online fitness trainers
Get dedicated workouts and advice without going to the gym – or even leaving the house. Here are six of the best online trainers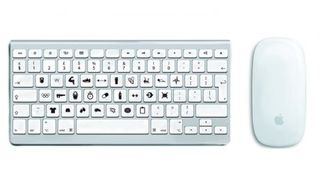 (Image credit: Unknown)
For triathlon… Smart Triathlon Training
Luis Vargas, founder of Smart Triathlon Training, is a former Ironman competitor who organises online training by event. Pick a triathlon distance and he'll come up with a plan to prepare you. Vargas gets you to use a heart rate monitor to keep tabs on your progress so you'll need to buy one. His site's articles also cover everything from training techniques to coping with race-day nerves.
They say: 'Our goal is to apply stress to the body in such a way that it adapts without breaking you down,' says Vargas. 'If someone starts with a 20-minute run at low intensity, for example, we can increase the stress by making them run for 60 minutes at the same intensity or for the same amount of time at a higher pace.'
Cost: From £11.50 a week (minimum three weeks)
Visit: smarttriathlontraining.com
For quick results… Scott Laidler
If you want to get in shape fast, Scott Laidler offers a six-week training plan – including meal planner – to help. Tell Laidler your needs and he'll design a programme specifically for you, although you won't have much direct contact after that. The meal plan details the exact macronutrients you need, taking the difficulties out of diet.
They say: 'Improving mobility will help you perform every exercise and sport better,' says Laidler. 'Here's one move that does that. With your legs shoulder-width apart, bend at the hips and grasp your feet with arms outstretched. Descend into a full squat position, lowering your hips as far as you can while keeping your arms straight, then return to the start position.'
Cost: £289
Visit: scottlaidler.com
For fat loss: Kommitted
Rather than providing access to ready-made plans, Kommitted owner Karl Williams designs tailored training and nutrition programmes. During the programme you'll be able to get in touch directly with Williams on Skype or email for feedback and tweaks to your plan. In addition, Williams writes a frequently updated blog that covers everything from fat loss to strength training tricks. The direct contact Williams provides does mean the number of training spots is limited, however.
They say: 'Train a body part twice a week, not once,' says Williams. 'Think of it as stimulating the muscle 104 times a year instead of 52. This will lead to greater increases in strength and size.'
Cost: £200 a month
Visit: kommitted.co.uk
For Olympic knowledge: Gale Bernhardt Consulting
Gale Bernhardt was part of the 2004 US Olympic Triathlon coaching team. She has published a number of books about training and offers ready-made training plans for several endurance events including running and mountain biking. You simply buy a plan for a one-off cost. There's no ongoing or regular scheme, although you can pay extra for a consulting session with Bernhardt.
They say: 'Get serious about your nutrition programme – forget the crazy diets and choose something you can maintain for life,' says Bernhardt. 'If you are carrying around extra weight, get it off. It's insane to spend thousands on a bike that helps you burn 3lb [1.3kg] when you're carrying 15lb [6.8kg] of excess body fat.'
Cost: From £30
Visit: galebernhardt.com
For an action-hero body…gym jones
The training team behind Man Of Steel and both 300 films provides its plans for the lot in the members-only 'Salvation' section of its site, alongside articles on philosophy, theory and training for endurance sports. It's worth dropping in for the 'FYF' videos – it stands for, er, Fuck You Friday – where the crew put themselves through some of the harshest workouts this side of Sparta.
They say: 'The most important part of our philosophy is that "The Mind Is Primary",' says GJ's Rob McDonald. 'The physical part is easy – it's just picking stuff up and putting it down – but if you can't get right in your head, the physical training won't produce psychological changes that transfer to every aspect of life.'
Cost: $50 (around £31) a month, but a limited version is available from $10
Visit: gymjones.com
For a fitness community…Train Heroic
Being part of a fitness community is at the forefront of Train Heroic. Whether you need advice, encouragement or a rival to compete against, you'll find it here. You can join various teams, each with different training methods and led by a single coach who creates the workouts that you follow. Feeling extra competitive? Shoot for the Athlete of the Month award.
They say: 'Regardless of theoretical approach, resources or a coach's pedigree, there are four common factors in the strongest training environments,' says Heroic's Ben Crookston. 'These are having clear goals, receiving expert instruction, using a structured training plan and having access to immediate feedback. Make sure your training environment has all of these.'
Cost: Free
Visit: trainheroic.com
Sign up for workout ideas, training advice, reviews of the latest gear and more.
Coach is a health and fitness title. This byline is used for posting sponsored content, book extracts and the like. It is also used as a placeholder for articles published a long time ago when the original author is unclear. You can find out more about this publication and find the contact details of the editorial team on the About Us page.