MF rounds up the best mountain races
Fancy leaping between rocking crags and careering down precipitous slopes? Look no further than these mountain races.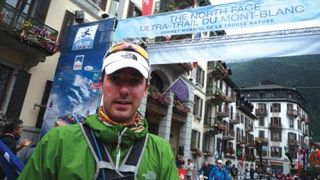 (Image credit: unknown)
Ultra Trail du Mont Blanc
The UTMB is the grandaddy of mountain ultramarathons. Starting in Chamonix, it's a 161km off-road loop around the Alps that takes you into Italy and Switzerland before finally returning to France. Along the way runners climb a total of 9,400m, and descend the same – that's more elevation than Mount Everest. For experienced ultrarunners only.
ultratrailmb.com (opens in new tab)
Mega Avalanche
For those who prefer their mountain endurance gravity-assisted, the Mega Avalanche is an epic downhill mountain bike race starting on the 3,300m snow-capped peak of Pic Blanc above Alpe d'Huez, and rocketing down to the green valleys of Allemont at 720m. It's not a swift freewheel though – at 30km from start to finish, this is still a proper lung-buster.
avalanchecup.com (opens in new tab)
Tour Divide
This is a wholly self-sufficient 4,400km mountain bike ride following the Great Divide route across North America, from the Banff in Alberta, Canada, to Antelope Wells on the US/Mexico border. You make your own itinerary, carry everything you need, and then settle in for three weeks of pedal punishment along the world's longest off-road cycle route. By journey's end you'll have climbed over 60,000m. Seventeen days is the record to beat.
tourdivide.org (opens in new tab)

To read Warren Pole's account of the Alpe d'Huez triathlon, with a brutal 1,850m of ascent on the cycle leg, get the April issue of Men's Fitness. Or subscribe here – we'll give you 5 issues for £5. (opens in new tab)

Sign up for workout ideas, training advice, reviews of the latest gear and more.