How To Train For An Ultramarathon
Expert advice on making the transition from road marathons to 50km off-road and beyond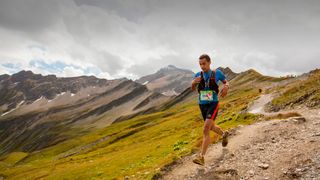 (Image credit: Ashley Cooper / Getty Images)
An ultramarathon is a very different beast from a road marathon. The terrain is more technical, there is a lot more gear to carry, and there is a far greater emphasis on perceived effort than speed.
Aiming to run your first ultra at your marathon pace, or a little slower, is likely to lead to a DNF (did not finish) because the surface, elevation and weather conditions will in all likelihood be much tougher.
Getting into the mindset of an ultra runner takes time, preparation and an adjustment of expectations, but the rewards are worth it. Running 50km, 100km or 100 miles off-road results in a huge sense of achievement, and it can also create a remarkable connection with nature and a sense of belonging with fellow ultra runners.
Unlike road races, where runners eyeball one another at the start line, you'll find a supportive network of participants at ultramarathons. No-one ever asks an ultra runner what their 50-mile time is because completing the distance alone is enough.
To help you reach the finish line of your first ultramarathon, we asked coach Hannah Walsh to share her top tips on how to step up from marathon distance.
About Our Expert
Hannah Walsh is an ultra running coach with a mission to increase women's participation in endurance races. She leads the Breaking 250 Project, a 12-month program to train female runners to complete 250km (155-mile) foot races in extreme locations around the world, including the Gobi Desert and Antarctica. Hannah holds an ultra running coach certification from the United Endurance Sports Coaching Academy, alongside other certifications.
Have A Reason To Run
An ultramarathon is no ordinary challenge and will push your body to its limits, so you need a compelling reason to keep going.
"A lot of new ultra runners just want to tick the ultra box and they don't really have a reason for doing the race," says Walsh. "More often than not when the race gets hard, it is easier for them to drop out and DNF because they don't have an emotional attachment to what they are doing."
To avoid this, choose a race or a distance that is meaningful to you. This could be the location, the opportunity to experience it with friends, or to celebrate a milestone. Whatever the reason, use this to motivate yourself during training and in the event itself.
Train By Time Volume Not Distance
This is one big mistake that many runners get wrong. In order to manage your expectations and put an appropriate training plan together, it is important to think about time on feet, rather than just miles completed.
"When a lot of people transition from road marathons to the trail-running scene they think every run has to be 'x' distance. That can put a lot of pressure on you because the terrain is different and 5K on the road can take twice as long on the trails," says Walsh.
A training plan should have time, elevation and distance goals and the shift will be from race pace runs to training to perceived effort which is easier to measure off road.
Don't Avoid Intensity
Most ultramarathons are run at relatively low intensity so it's easy to think that all your training needs to be easy. This will definitely build endurance but could lead to an underdeveloped VO2 max.
"This puts a ceiling on your fitness," says Walsh. "You have to lift one to lift the other."
However, if you are relatively new to running and have a lower fitness level you want to focus more on endurance runs at lower intensity. This will enable you to build a strong base to support higher-intensity sessions once your fitness improves.
Walk The Walk
It might seem counterintuitive, especially to an ardent road runner, but practicing walking in training is an essential part of ultra running.
"Run at a perceived effort of four or five out of ten. That might mean when you come to a hill, running up it makes it a seven effort, so you need to slow down and walk," says Walsh. "And that's fine. But walking is a different movement so if you have not trained to transition to it, it can be hard during a race."
Schedule Recovery Periods
Rest is where adaptation takes place so it is vital to build in recovery days or even weeks.
"A lot of people I see coming over from marathon running follow these plans online that build and build and build, and they don't allow for any recovery. But the recovery is what helps you come back stronger and do harder training sessions," says Walsh.
It's also important to ensure rest days are stress-free where possible and don't involve lots of rushing around doing chores.
And although it is important to incorporate rest days and lower-intensity weeks into a training plan, don't be afraid to listen to your body and take an unscheduled break if your body is excessively fatigued.
Getting enough sleep will also help your body to repair from the strains of training.
"It can be a good indication of when to take a rest week," says Walsh. "If you have not slept properly for a couple of days or are feeling flat or sluggish that might be an indication to back off a little bit."
And if you miss a week of training, don't worry. Continue your plan as normal rather than trying to catch up on missed sessions.
Make Your Training Specific
If your ultra is on technical terrain and has high elevation, then training on flat roads will not prepare your body or mind appropriately. Your training will need to be off-road and involve a lot of hills. And it is not just the running you need to train for.
As much as you can, practice everything you will encounter during the race. This includes hydration and fuel, clothing and gear, temperature and altitude.
"Plan it for the later stages of training six to eight weeks out from the event. Practice the kit you need to carry and how much you will need," says Walsh.
And if your event is in a hot climate and you are training in a cold one, then acclimate in a sauna during your two- to three-week taper.
And finally give yourself enough time to train, because an ultra is not something you can prepare for in a couple of months.
"Consider the base fitness you are starting from and how much time you have available to train, and set yourself an achievable goal," says Walsh.
---
More Helpful Advice For Ultra Runners
Sign up for workout ideas, training advice, reviews of the latest gear and more.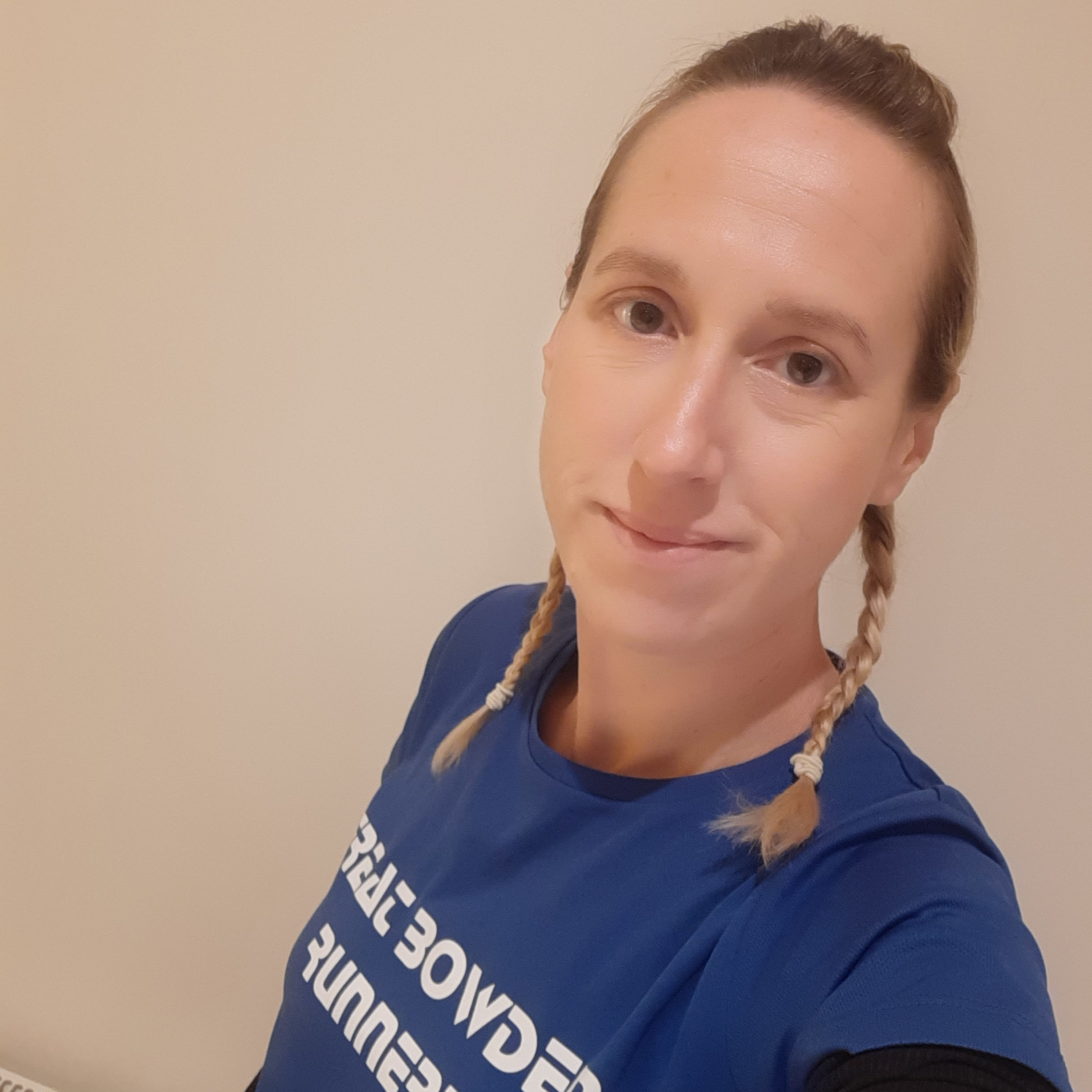 Lily Canter has worked as a journalist for more than 20 years and currently specializes in running and fitness. She regularly contributes to Coach as well as Runner's World, Well+Good, Fit&Well and Live Science. Lily is a UK Athletics running coach, the founder of the Great Bowden Runners club and a participant in multi-day ultra races. Her biggest racing achievement to date is placing second at the Ultra Challenge 100km in the Lake District. She has a BA in English Literature, an MA in Print Journalism and a PhD in Journalism Studies. She is also co-host of the award-winning podcast Freelancing For Journalists and teaches feature writing, podcasting and freelancing to university students.