10 Top Tips For A 10K Runner
10K runner Matty Hynes gives his ten tips for 10K runners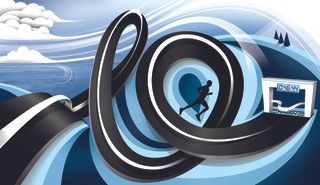 (Image credit: Unknown)
What do you do to prepare for a 10K run?
In the months before the race I would run a certain mileage a week and then I would do some more race specific stuff like kilometre intervals, kilometres on track and on road, fast, short, recovery to get some speed in my legs for the upcoming race.
RECOMMENDED: 10K Training Plans For Everyone
Do you do anything in the gym in preparation for race day?
Conditioning is always good and being flexible is very important for a long-distance runner. I mainly just keep on top of my sports massage.
What is a typical diet for a 10K runner?
A long-distance runner would probably be eating more carbs than the average person should be eating. Carbs like fruits, vegetables and pasta are a very good source for the carbs that you need and you would also need a high amount of protein to replenish the muscles that are damaged during exercise. Recovery drinks are also very good for post-workout healing and for rest days as well. This diet will definitely get you geared up towards the race.
What is the most important ability to have in a 10K race – strength, speed or stamina?
I would say that stamina is more important because of the fact you're running 6.24miles, it's longer than the average person would run.
Top 10 Tips for a 10K Runner
Invest in a good pair of running trainers. Asics are the best around.
Get some comfortable, breathable kit. If you feel good when you train then you train good.
Stick to your training routine. It sound simple, but people always like to skip days here and there. You wouldn't walk into a maths test without revising.
Don't try and run before you can crawl. Gradually build up (progression). Listen to your body – take a day off if you have to.
Don't be too hard on yourself. Don't compare yourself to top long-distance runners and be realistic.
Try and do at least one speed session every week. Try and run at a faster speed that you can maintain during key parts of the race.
Over-distance training is vital. Try and run at least seven miles once-a-week because it gives you a psychological edge going into the race because you would have exceeded the race mileage six or seven times. It will make the 10k easier because it will be a smaller distance.
Eat at least two hours before the race. Don't eat anything too heavy and don't eat anything you have never eaten before. Eat something that is quite high in carbs like porridge or toast. Don't drink too much water – one litre before the race is more than enough.
Get as much sleep as you can leading up to the race. People get nervous the night before so it is good to get those extra hours during the week.
Always go in with a target. If you target 60 minutes then you need to target six minutes per kilometre.
Sign up for workout ideas, training advice, reviews of the latest gear and more.
Coach is a health and fitness title. This byline is used for posting sponsored content, book extracts and the like. It is also used as a placeholder for articles published a long time ago when the original author is unclear. You can find out more about this publication and find the contact details of the editorial team on the About Us page.