How To Do A Hanging Knee Raise
Don't neglect your lower abs, use the hanging knee raise to work towards a balanced six-pack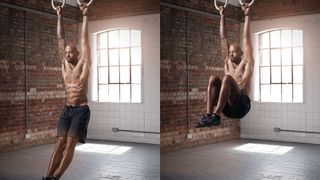 (Image credit: Unknown)
If you've tried to sculpt a six-pack in the past, you'll probably be more than familiar with crunches. But this exercise alone will do very little to build abs. Crunch-style moves only really target your upper abs, so you might – with low-enough body-fat levels – build a two-pack, but you'll be four short of the full monty. That's why it's important to dedicate as much training time to your lower abs as it is to your upper ones, and there are few moves better for that than the hanging leg raise.
It may be one of the most basic abs moves, but it's also one of the best because as well as working your lower abs, it also activates your entire core to develop strength in the deep-lying stabilising muscles of your midsection – and it challenges your grip and forearms too.
How To Do A Hanging Knee Raise
Hang from a pull-up bar or gymnastic rings with your body straight, using an overhand grip. Bend your knees and use your lower abs to raise your legs until your thighs are parallel with the ground. Lower under control. Aim for high-rep sets to fully fatigue the target muscles, and the slower you can perform each rep – under complete control – the better the results will be and the faster you'll see them.
Hanging Knee Raise Variations
Hanging obliques knee raise
Switch the focus of the exercise to the obliques by raising your knees to the sides rather than straight up. The obliques, which run down the sides of the central abs, are key players when you twist your torso as well as helping to stabilise your spine. For this exercise, alternate the side you lift your knees up towards.
See related
Hanging knee twist
Another variation on the hanging knee raise that targets the obliques rather than the central core muscles. This time you keep your knees raised throughout and slowly rotate them from one side to the other.
The hanging knee raise is a great exercise in its own right, but it's also often treated as a way to progress towards the L-sit, which is one of the best – and toughest – abs exercises in the business. Hang from a bar with your body straight, using an overhand grip. Engage your abs and raise your legs, keeping them straight, until they are at 90° to your torso. Then lower your legs back to the start under control.
Sign up for workout ideas, training advice, reviews of the latest gear and more.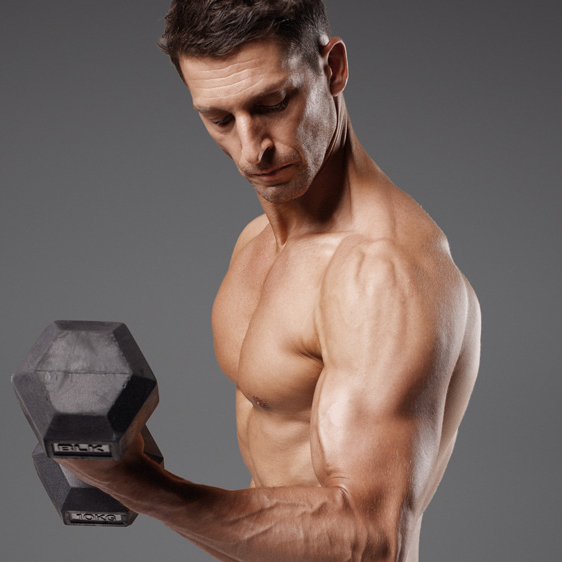 Former editor of Men's Fitness UK
Joe Warner is a highly experienced journalist and editor who began working in fitness media in 2008. He has featured on the cover of Men's Fitness UK twice and has co-authored Amazon best-sellers including 12-Week Body Plan. He was the editor of Men's Fitness UK magazine between 2016 and 2019, when that title shared a website with Coach.