How To Do Crunches And What They Can (And Can't) Do For You
Features
Contributions from
last updated
This well-known abs move has benefits if you know how and when to do it. Use our expert crunch form guide to make it work for you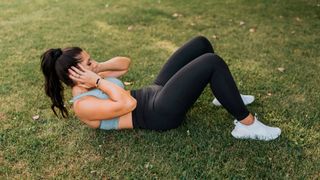 (Image credit: Getty Images)
When looking to attain an Adonis-like set of abs, many people still turn to the classic montage method of busting out as many crunches and/or sit-ups as possible. While they're hardly the only abs exercise in town, they form an essential part of many workouts, and the crunch in particular has wider benefits – as long as you're doing it correctly.
To find out more about crunches and how to do them, we spoke to Fiona Scott, head of physical performance and academic liaison at Performance Herts at the University of Hertfordshire. We've also asked Paul Humphries, personal trainer at TRAINFITNESS, if crunches are an effective way to build a six-pack and if there is a better method.
But first, the answer to a common question.
What's the difference between a crunch and a sit-up?
The crunch involves just lifting your shoulders and head up off the floor. The sit-up involves lifting your entire torso up off the ground, recruiting more midsection muscles.
The Benefits Of Crunches
Scott describes crunches as a "partial sit-up" and believes it holds more value than the full sit-up.
"You're still training the superficial six-pack muscles – the rectus abdominis – that everyone wants to work, but equally, performing it properly will work other core muscles like the transverse abdominis, pelvic floor and, if we add a twisting movement in, the obliques too."
These less flashy core muscles are vital for providing stability to the spine. Keeping them strong can also help prevent back injuries by taking pressure off the lower back, both when exercising and during everyday tasks like carrying your shopping.
Scott says the rectus abdominis muscles are often overtrained in comparison with other supporting core muscles, so if you are going to add the crunch to your routine, it's worth pairing it with leg raises.
How To Do Crunches
You'll only see the benefits if you perform crunches with correct technique, but Scott says it's an exercise she often sees butchered. Avoid that fate with Scott's form guide.
"Lie on your back with your feet flat on the ground and your knees bent at about 90°," says Scott. "Engage your pelvic floor and transverse abdominis, keeping a small gap between your lower back and the floor."
No idea how to engage your pelvic floor? Our guide to Kegel exercises explains all, but in brief, tighten the muscles you use to stop yourself from both urinating. As to how much space should be between your back and the floor, Scott recommends leaving a gap just large enough to fit a blueberry. If you don't have any fruit to hand, a finger should fit snugly.
"This will keep those core muscles [the transverse abdominis and the pelvic floor] engaged so they're working lightly, but not slammed on at 100%," says Scott.
"Interlink your fingers and place them behind your head, supporting your head to avoid straining your neck. Then lift your shoulders off the floor.
"Imagine your ribcage and hips are connected by a bungee cord, and what you're trying to do is lift your shoulder blades off the floor by smoothly bringing your ribs towards your hips." This will help you to recruit the right muscles, which you won't if you use momentum to swing yourself upwards.
If you feel the muscles in your neck or lower back coming into play, Scott recommends stopping and resetting. If your technique is correct, she says, "your vertebrae should segmentally curl off the floor until your shoulder blades lift off the ground".
You can also add a twisting motion into the movement to engage your obliques – the long muscles that stretch down the sides of your trunk.
Crunch FAQs
How many crunches should I do?
You may have heard about people tackling month-long challenges, completing 100 crunches a day, but getting the most out of this exercise requires a "quality over quantity" approach.
Scott recommends performing crunches for a set amount of time, making sure your form is correct and the movement is controlled.
"I tell clients it's a reverse race," she says. "If you do fewer, slower reps in that time it can be better because you're training your muscles by keeping them under tension in these awkward-length positions for longer."
Start with three sets of 30 to 45 seconds, then try increasing the amount of time you're working as your core becomes stronger.
Do crunches flatten the belly?
No. Crunches are often touted as a one-way ticket to a washboard stomach, but that's not the case.
"You can't spot-reduce body fat," says Scott. In other words, exercising a certain body part in isolation won't result in fat loss in that area.
"Doing any strength or resistance-based exercise will always help [with fat loss] because more muscle mass will increase your metabolic rate. But we're all pretty individual in the order of where we lose fat from on our bodies, hence why we all have different body shapes and sizes."
So should you ditch crunches altogether?
"It doesn't hurt to do abs exercises," Scott says. "Although they can be more helpful for injury prevention [strengthening the transverse abdominis to take load off the lower back during everyday life] than fat loss.
"However, body composition will always come down to other factors such as sleep and nutrition."
How effective are crunches as an abs exercise?
"Crunches may feel effective while you're doing them but they are generally not the best exercise for your abs," says Humphries. "Varying the planes of movement, angles and positions will result in the most benefit for your core."
What other exercises are more effective?
Are there any dangers to doing crunches if your form is wrong?
"Rounding the back is a common fault when doing crunches," says Humphries. "To ensure this doesn't happen, trying looking up towards the ceiling and maintaining tension within your whole core throughout the movement. And if you suffer with back problems, avoid doing crunches. Instead focus on developing a strong plank hold first and then progress to crunches."
What is a good variation on the standard crunch people can do?
"A reverse crunch is a great alternative," says Humphries. "Start by lying on your back with your knees bent. Draw your bent knees into your chest and then extend your legs back out and touch your heels to the floor. Make sure you force your lower back into the floor to avoid rounding your back."
Crunch Variations
A superb core workout, this crunch variation brings all kinds of abdominal muscles into play, including the tricky-to-target obliques. Lie on the ground with your head and shoulders slightly raised and your hands resting lightly on the side of your head. Lift one leg just off the ground and extend it out. Lift the other leg and bend the knee towards your chest while twisting through the core and moving the opposite elbow towards the knee (they don't need to touch). Lower your leg and arm at the same time while bringing up the opposite two limbs to mirror the movement.
Your lower abs are harder to hit than the upper abs, but this move targets them by using your legs for resistance instead of your torso. Keep the back of your head and shoulders in contact with the ground and lift your lower back off the floor. Bring your knees towards your chest, then squeeze your abs for two seconds and reverse to the start.
This is a variation of the oblique crunch (below), with a shorter range of motion to make it slightly easier. Lie flat on your back but with your right leg crossed over the other. Keeping your neck neutral, curl your left arm, shoulder and chest towards your middle, then lower slowly.
Hitting your core from the sides takes the focus off the muscles down the middle of your stomach and ensures that all the muscle fibres in your midriff are working. Lie flat on your back but with your hips turned so your weight is on your right. Keeping your neck neutral, curl your left arm, shoulder and chest towards your middle, then lower slowly. Repeat on the other side.
Lying on a gym ball works your core harder to stabilise your body and allows for a greater range of movement when doing the crunch. Lean as far back on the ball as you can to arch your back in its natural range, then contract your core to bring your upper body off the ball.
This crunch variation improves the strength and flexibility of your arms and shoulders, as well as working your core especially hard thanks to the additional weight of the medicine ball. Lie down and hold a medicine ball in both hands above you, with your arms fully extended. Keep your arms straight as you raise your torso, the, as you come back down, take your arms behind your head so the medicine ball touches the ground. Raise the ball back to the start and go straight into another rep.
Adding weight and slowing down the standard crunch will give your abs a better, safer workout than doing a high volume of reps. Hold a dumbbell on your chest. Keeping your neck neutral, squeeze your abs to curl your upper body off the floor. Pause, then lower slowly.
Weighted crunch reach
You can use pretty much any weight for this exercise, as long as you can hold it in both hands comfortably. Whether you opt for a dumbbell, kettlebell, sandbell or weight plate, don't go too heavy at first – even adding a small amount of weight to your crunches makes them very tough indeed by the end of a set. Lie on your back with your knees bent and hold the weight above you in both hands with your arms straight. As you perform the crunch, reach up with the weight as high as you can. Pause at the top of the movement, then slowly come back down, still keeping your arms straight.
Dumbbell pull-over crunch
You'll need to build the fast-twitch muscles in your abs to get a killer six-pack, and this heavy resistance move will do the job (just make sure your core is warmed up before doing it). Lie flat, holding light dumbbells or a weight plate in your hands. Contract your core as you bring the weights and your legs together. Pause then lower slowly to the start.
Cable crunch
Driving down against the constant resistance of a cable machine keeps the muscles under tension for longer, helping them grow stronger. Use a high cable and rope handle. Lean forwards, keeping your body straight and your arms and hips locked in position, then crunch down, using your abs as the driving force. Pause, then reverse the move slowly.
About Our Expert
Fiona Scott is a strength and conditioning coach with 15 years' experience in the sports and fitness industry. She has worked with the England and Arsenal women's football teams, and Olympic and Paralympic athletes. Scott is the head of physical performance and academic liaison at Performance Herts at the University of Hertfordshire. She has a BSc in sport and exercise science from the University of Birmingham and an MSc in strength and conditioning from Middlesex University. Scott is also a certified strength and conditioning coach (CSCS), UK Strength and Conditioning Association accredited coach (ASCC) and corrective exercise specialist (CES).
Sign up for workout ideas, training advice, reviews of the latest gear and more.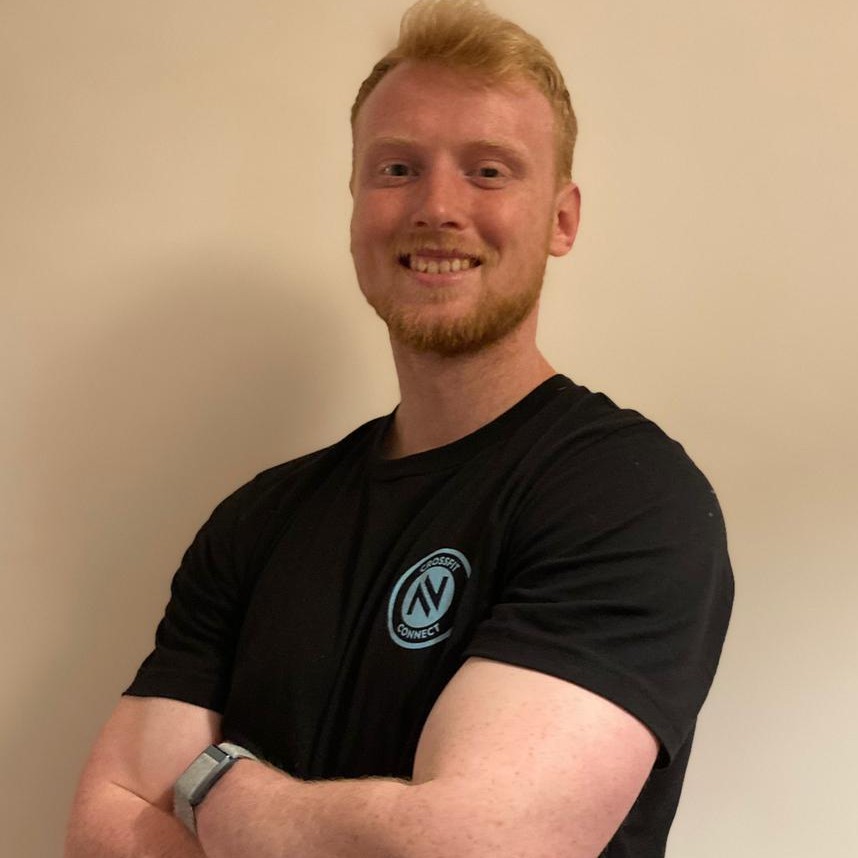 Harry covers news, reviews and features for Coach, Fit&Well and Live Science. With over a decade of training experience, he has tried everything from powerlifting to gymnastics, cardio to CrossFit, all in a bid to find fun ways of building a healthy, functional body.