Ray Liotta: "I Work Out Before Scenes"
How the legendary US actor prepares to play intense characters, plus how your training changes when you hit 60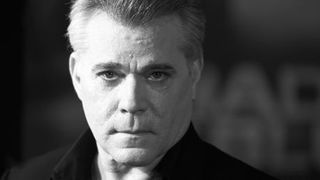 (Image credit: Unknown)
US actor Ray Liotta shot to fame as a mobster in Martin Scorsese's classic GoodFellas. He's now 61 but showing no signs of slowing down – instead he's stepping up his training to keep his co-stars on their toes
How has being in your 60s affected the way you exercise?
I work out more. I work out five days a week. I'm 61 now so I really need to unwind the damage I've done over the years. You need months to do that. I have a trainer and we do a lot of massage and stretching. I don't lift a lot because of an old injury – instead we do circuits geared towards getting lean, always with jumping rope. We'll always start with three minutes of jumping rope, which is a motherfucker.
When did you notice you had to change how you trained?
Right around 60. It's unbelievable what happens to you when you hit a certain age. Even if you've been consistent in training, issues will suddenly come up. I've had to stop running so much. If I do run it's hard for me to stop because I really love doing it. I love the runner's high.
You've gone from criminal to cop in your new TV series Shades Of Blue. How did you prepare physically?
Doing the series can be such a grind. Anywhere from 12- to 15-hour days. But you just do what you have to do. Acting is one thing that helps you forget it. But press tours wipe me out. I had to go to the pharmacy when we landed and I felt like I was walking in molasses, my legs were moving so slow. I came [to the Corinthia Hotel in London] and just passed out.
Ever since 1986's Something Wild you've been known for playing intense characters. How do you prepare for that?
I work out before scenes. Then I did push-ups all day. Now, I keep weights in my trailer and use the coffee table as a bench. But truthfully, I just want to be able to move without being hunched or limping. Your priorities change as you get older. I tell my trainer, "Take it easy, I just want to look good in jeans. I'm not competing for the Olympics here".
RECOMMENDED: Push-Up Home Workout for Big Arms
When were you at your fittest?
Probably high school or college. I ran all the time. I was never one of those cut guys – I would have a six-pack only because I was always skinny. Really, what it comes down to is diet. You can exercise all you want but it's your diet that really [makes the] change.
Have you always tried to look after yourself?
I love working out. I've been doing it since seventh grade [around age 12]. I used to be addicted to running and I think that did a lot of damage. I played a lot of sport, basketball and soccer. I prided myself on always being first when doing laps. I was just able to run. I had good lungs, I guess.
Do you bring that fight to the set opposite Jennifer Lopez in Shades Of Blue?
I've taken that competitiveness into my acting. I look at it as a competitive thing, like a one-on-one basketball game. It's probably not the best thing to do [laughs].
Did you challenge co-stars Robert de Niro and Joe Pesci to bench press competitions when shooting GoodFellas?
Well Bob was always up too early for me. He was getting ready for Cape Fear and he was all ripped up in it so he was doing extra training. I don't think Joe did though… That's what I'll do too. I'll get up an hour or two early to work out before being on set. But as soon as I get home at 7pm I'll order room service and then boom, I'm gone, so I can get up at 5am.
Did you not join De Niro in the gym?
Well I remember throwing my back out during GoodFellas. In the scene where I lifted a girl and threw her, my back went. My mom also had cancer while we were filming so [the stress of] that made my back even worse. If you look at certain scenes I'm all hunched over.
What happened to the girl?
You know, I'm sad to say, I think she passed away. Years later somebody told me, "Remember so-and-so? She passed away".
Oh… I was hoping you'd say she just got a couple of bruises.
Well in the scene, nothing happened. She just landed where she was supposed to land and that was it…
And years later she died…
And years later she died [laughs]. Wait, why are you laughing about that? He's horrible, this guy. He's nasty. He's mean. Don't laugh. Don't write that we laughed that she died. I'll track you down, motherfucker. I can still run.
Shades of Blue is out on DVD from 3rd October
Sign up for workout ideas, training advice, reviews of the latest gear and more.
Sam Rider is an experienced freelance journalist, specialising in health, fitness and wellness. For over a decade he's reported on Olympic Games, CrossFit Games and World Cups, and quizzed luminaries of elite sport, nutrition and strength and conditioning. Sam is also a REPS level 3 qualified personal trainer, online coach and founder of Your Daily Fix. Sam is also Coach's designated reviewer of massage guns and fitness mirrors.