CAR.O.L is the AI-powered exercise bike that claims to give you the cardiovascular benefits of a 45-minute jog in under nine minutes – with only 40 seconds of hard work – and all without even breaking a sweat.
It sounds too good to be true, but it is supported by peer-reviewed studies. CAR.O.L works on the "minimum effective dose" principle of exercise, which the researchers who developed the protocol believe to be two 20-second sprints at a high intensity. This quickly depletes your muscles of glycogen and, in theory, helps your body to become more sensitive to insulin and better at burning fat for energy over time.
The idea is that the exercise bike guides you through a short workout, tailored to each rider. CAR.O.L stands for Cardiovascular Optimisation Logic, which is the software that the bike uses to calibrate the resistance each time you ride. As you get fitter, the bike ramps up the resistance – acting like a sort of automated personal trainer.
As a freelance writer who spends a lot of time sitting down, I was excited to have a cardio machine in my living room. I generally attend yoga or do weight training in the gym, but have never set foot in a spin class. Would CAR.O.L convert me to the joys of cycling?
Getting Started
I tested CAR.O.L for eight weeks and completed 32 rides during that time, averaging four a week – slightly more than the recommended three a week.
The bike is simple and straightforward to use. During the first six rides, CAR.O.L calculates your baseline fitness and a suitable level of resistance, after which you can start to track your results in the app.
There are four pre-set workouts to choose from, as well as a free ride mode, allowing you to set the duration and difficulty manually as you would on a standard exercise bike.
The intense workout setting totals eight minutes and 40 seconds, consisting of two 20-second sprints punctuated by two-to-three minutes of warm-up, recovery and warm-down. It's a slick experience – you never have to change the resistance, because the programme does this for you.
As you approach the sprints, the screen turns red for three seconds – your signal to start pedalling as hard as you can – before the resistance kicks in and slows you right down. The goal is to push through and maintain your speed as much as possible during the sprints, resulting in muscle fatigue. Twenty seconds may sound short, but believe me, it definitely feels longer when your muscles are working at AI-determined maximum intensity.
The bike has a few built-in music options and a visualisation track that has you sprinting away from a sabre-tooth tiger. Initial scepticism aside, it did help me to get my sprint speed up, although I imagine I'd tire of listening to the same music every day.
Adjusting the height of the seat and handlebars was easy, and using the bike was generally a comfortable experience. The mid-ride mindful breathing exercises were a challenge immediately after sprints, though perhaps I would have improved with further practice.
The bike promises not to make you sweat – much of the marketing material features people in smart office attire, presumably on their lunch breaks – and I did find this to be the case, although my face was flushed after a session.
The CAR.O.L app tracks your progress using various measures, including your Octane Score (how many heartbeats are required to generate the total power you produce during a ride) and your Peak Power (the power you generate for the resistance level set for you).
After eight weeks, my Octane Score had improved by 9% and my Peak Power by 25%. The app doesn't track your heart rate or calories burned, but my Fitbit showed that my resting heart rate had gone down on average from 63 to 60 and my sleep score improved slightly. My weight remained the same throughout.
I wouldn't say I felt drastically different as a result of using the bike, but it was an energising and enjoyable way to start my morning. On really busy days, it was great to know I was at least fitting in some exercise – and with fewer than nine minutes required, there was no reason not to.
See related
The Verdict
CAR.O.L manages to turn exercise into something like taking a pill – quick, easy and relatively painless – while still delivering the minimum effective dose that some studies show is required for cardiovascular health. In a way, it's the workout equivalent of drinking Huel: an option for those who lack the time or inclination to exercise, but unlikely to add much extra value for people who like to exercise and already fit in several workouts each week.
The main downside to the bike is the price. At £2,995 a pop, it's more expensive even than a Peloton. For that sort of money, it would be wise to try before you buy – if you're near London, you can arrange a test ride at Harvey Nichols.
I enjoyed using CAR.O.L and was pleased with the improvements in my statistics – especially considering they resulted from around half an hour's exercise a week that didn't even make me break a sweat. However, purchasing one would unfortunately require me to forgo my gym membership for about three years, and I don't think that value is tempting enough to make me invest in one.
Buy from CAR.O.L. | £2,995 plus £210 delivery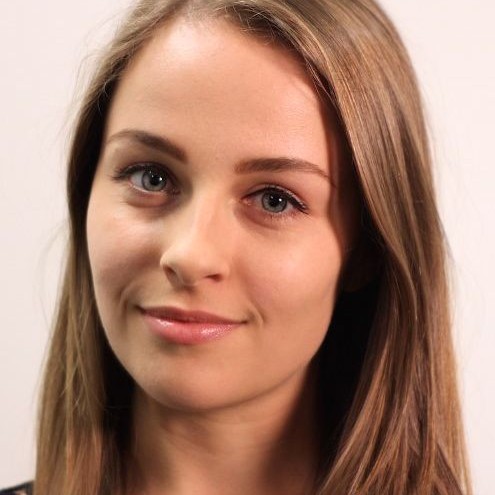 Sarah is an experienced health, fitness, nutrition and beauty writer, and was previously health editor at BBC Good Food. She has contributed reviews, interviews and features to Coach since 2019, covering exercise bikes, fitness trackers and apps, among other topics. In her free time, she can be found hiking, swimming, cycling or trying (and failing) to do a headstand on a yoga mat.