MF meets GB diver Tom Daley
As he attempts to win gold in the individual 10m platform event, Daley tells MF that his experience can give him the edge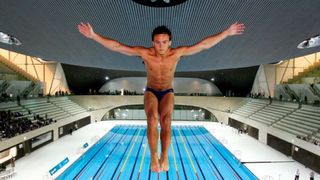 (Image credit: Unknown)
Tom Daley and Peter Waterfield narrowly missed out on a medal in the Olympic 10m synchronised platform final, finishing in fourth place with a score of 454.65 points – just nine points away from bronze. The pair were in the lead halfway through the event, but a mistimed fourth dive pegged them back to fourth place, where they stayed for the remainder of the competition.
However, the games aren't over for the British diver just yet – Daley will get another shot at gold when he takes part in the individual 10m platform event on 10th August. Before the Games we spoke with Daley about his hopes for London 2012 and here's what he told us.

I've learned a lot from Beijing
I was amazed at the sheer scale of an Olympic Games. You think it will be like any other competition but when you see the village, the other athletes, the number of people poolside, it teaches you to deal with that. I'm glad I've experienced that scale so when it comes to London I'm not thrown in at the deep end.
I've grown a lot since then
In 2008 I was 14 and very little. I'll be 18 this May. But with diving it's important not to get too tall. 
The taller you are, the slower you spin. I'm one of the tallest divers now but my power-to-height ratio generates the rotation to get me through.
It's all about little steps
You can't just focus on the Olympics because there's a lot coming up before that. In March we're going to Dubai, then China, Russia and Mexico. But we can prepare for the Games by approaching each event as if it's the Olympics.
Only 40% of training is in the pool
I do ten sessions a week, five hours a day, and 60% is spent doing weights, gymnastics and practising on a trampoline. We'll do big lifts for strength, and near a competition we'll reduce the reps and increase the weight to get power.
I still get scared every time
I enjoy training but you always know that it can go wrong. If you bellyflop off the 10m platform you get bruises and your skin can split. It's not pretty. I've hit my head on the board twice too so it's scary but it keeps the adrenaline going.
I'm taking more risks
I've learned four new dives since 2008 and increased the degree of difficulty, so I can get more points. One is the front 4½ somersault. It's a dive that makes or breaks the competition. I used to play safe but you have to take risks to get to the top. There's a tougher version, the inward 4½, which is similar but you start facing backwards and rotate forwards. Only divers with great rotation can do it.

For more exclusive interviews and expert tips, get the magazine, subscribe now and we'll give you five issues for £5. You can download a digital version of the mag here.
Extra info
Sign up for workout ideas, training advice, reviews of the latest gear and more.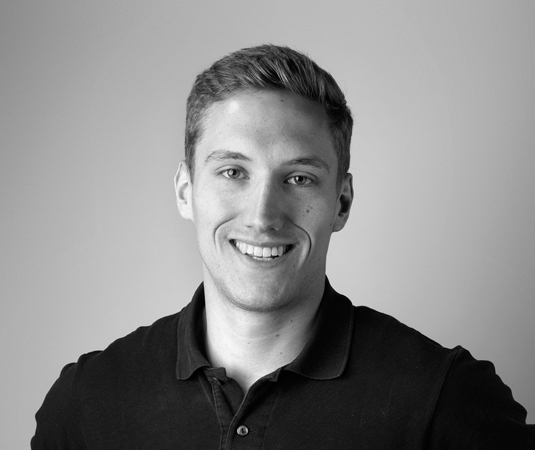 Sam Rider is an experienced freelance journalist, specialising in health, fitness and wellness. For over a decade he's reported on Olympic Games, CrossFit Games and World Cups, and quizzed luminaries of elite sport, nutrition and strength and conditioning. Sam is also a REPS level 3 qualified personal trainer, online coach and founder of Your Daily Fix. Sam is also Coach's designated reviewer of massage guns and fitness mirrors.