The Puma Fuse 2.0 is a great CrossFit shoe at a bargain price. It's supremely comfortable, provides enough cushioning to see you through metcons and short runs, and offers a wide forefoot for stability when lifting. I would have liked more stability in the heel when shifting heavier weights and the heel lining in my pair wore through, but those are my only gripes. For this price, you won't find a better training shoe.
For
Comfortable fit
Stylish design
Wide forefoot for balance
Against
Midsole compresses in the heel during heavy lifts
Heel lining wore away after a month
CrossFit is a costly hobby, and the shoe addiction that can come with it isn't cheap either. A fresh set of NoBulls, Nanos, Metcons, R.A.Ds or TYRs will easily cost $130 (£100) or more.
Fortunately, there's a new shoe in town. The Puma Fuse 2.0 impressed me during my month of rigorous testing and is easily good enough to make our round-up of the best CrossFit shoes.
Puma has form in undercutting the competition—just look at the Puma Velocity Nitro 2, which we named our best-value running shoe.
I first wore the Puma Fuse 2.0 X WIT edition to tackle a CrossFit workout set by Puma athlete Chandler Smith, and was immediately impressed. The shoe was comfortable out of the box, with the wide forefoot and thin, breathable upper providing a natural, pliable fit.
Despite the lower price, all the hallmarks of a top CrossFit shoe are here. There's a TPU buffer on the heel for handstand push-ups and raised rubber around the midfoot for robustness against rope climbs. Admittedly, the Fuse 2.0 didn't feel as stable around the heel during Olympic lifts as my favorite TYR CXT-1 shoe does, but if you want a solid CrossFit shoe at an affordable price this is my top pick.
Puma Fuse 2.0: Price And Availability
Released last August to coincide with the 2022 CrossFit Games, the Puma Fuse 2.0 had a launch price of $100 in the US and £90 in the UK (special editions like the Fuse 2.0 Murph cost a little more). However, on other retailers' sites you can usually find better deals. I found it for $60 in the US, while one UK site was selling it for £26. In my opinion, it's worth looking out for anything under $80/£70.
How I Tested This Shoe
I've trained in the Puma Fuse 2.0 (and nothing else) for the last month: six days a week, two hours a day. The shoe has had to deal with a blend of Olympic lifts, ever-varied metcons, gymnastic drills and hypertrophy training.
Design And Fit
The design of the first Fuse shoe split opinion. This second version is likely to do the same, though I think Puma has made improvements, notably swapping the busy upper for a simpler, more streamlined look.
The WIT pair I tested had additional gold detailing and the phrase "training obsessed" around the heel tab, which I liked, although with the white aesthetic I had a hard time keeping the shoes looking clean. But these superficial factors are secondary to how it performed.
The first thing I noticed about the Fuse 2.0 was how comfortable it felt. The upper is light, flexible and breathable, the midfoot feels secure but not restricted, and the lightly padded tongue gives it a plush feel.
These features put me in mind of the natural feel of my Reebok Nano 6, as did the 4mm drop and the wide forefoot of the outsole (something I appreciated when spreading my toes for balance during big lifts and burpees). It wasn't as stable around the heel when I was lifting heavy as pricier rivals like the Inov-8 F-Lite G 300s, and my feet didn't feel as locked in as they were in the TYR CXT-1s, but the overall workout experience was enjoyable (particularly for lively metcons).
One concern was that the lining around the heel wore away. That may in part be down to my foot shape and how I tight I laced up. They're still usable, but it's more wear and tear than I'd expect after a month of heavy use.
Is the Puma Fuse 2.0 Good For HIIT?
This is where the Puma Fuse 2.0 is in its element. The shoe felt light and springy, letting me bounce between burpees, box jumps and double-unders without a second thought for my footwear.
This is the ultimate compliment in a HIIT workout. The last thing you want is to be worried about rubbing or niggly discomforts as you grind your way through a testing session.
There was enough cushioning and support to keep my knees happy, with no unwanted rubbing or pressure in my feet, and the shape of the shoe didn't feel unwieldy.
Is The Puma Fuse 2.0 Good For Resistance Training?
The Puma Fuse 2.0 is a solid option for resistance training, although there are better CrossFit shoes if slinging tin is your primary focus. The outsole traces the foot, offering a wide forefoot for stability, and the 4mm drop is standard among functional fitness footwear.
Despite what Puma describes as a "redesigned heel clip for stability and support", I would have liked more stability around the heel during Olympic lifts. There was also compression of the midsole stack when squatting and attempting deadlifts at heavier weights. The difference isn't huge, but is noticeable. The Fuse 2.0 felt like it wouldn't hold me back when lifting, but the 9mm drop and heel support of the TYR CXT-1 felt like it was giving me an advantage as I tried to land a snatch PR.
Is The Puma Fuse 2.0 Good For Running?
Anyone who frequently runs more than a mile (1.6km) or so should be wearing a shoe that's fit for purpose. Take a look at our round-up of the best budget running shoes if you need a new pair.
CrossFit shoes should be able to see you through mid-WOD intervals of up to 1km in comfort, and the Puma Fuse 2.0 does that with minimal fuss. There's enough support in the midsole to take some stress away from your joints, and the comfortable fit means it barely feels like you're wearing the shoe at all.
There was a little bit of movement around the heel for me at first, but I found once I'd played around with and tightened the laces this wasn't a problem.
Is The Puma Fuse 2.0 Worth It?
In my month of testing, the Puma Fuse 2.0 proved to be a good all-rounder, excelling in fast-paced settings like metcons, HIIT workouts and circuits, as well as seeing me through short running intervals and regular lifting sessions.
Its comfort is the biggest selling point. I even kept them on for dog walks and odd jobs around town long after my workout had finished (this might explain why I struggled to keep them white).
It's not the best CrossFit shoe, but it's not far from the top tier occupied by TYR, R.A.D and Nike. It's also a lot cheaper than all three of them. Despite some wear and ripping around the lining of the heel after a month of solid use, I still think this is the shoe for you if you're after a solid training option for a steal.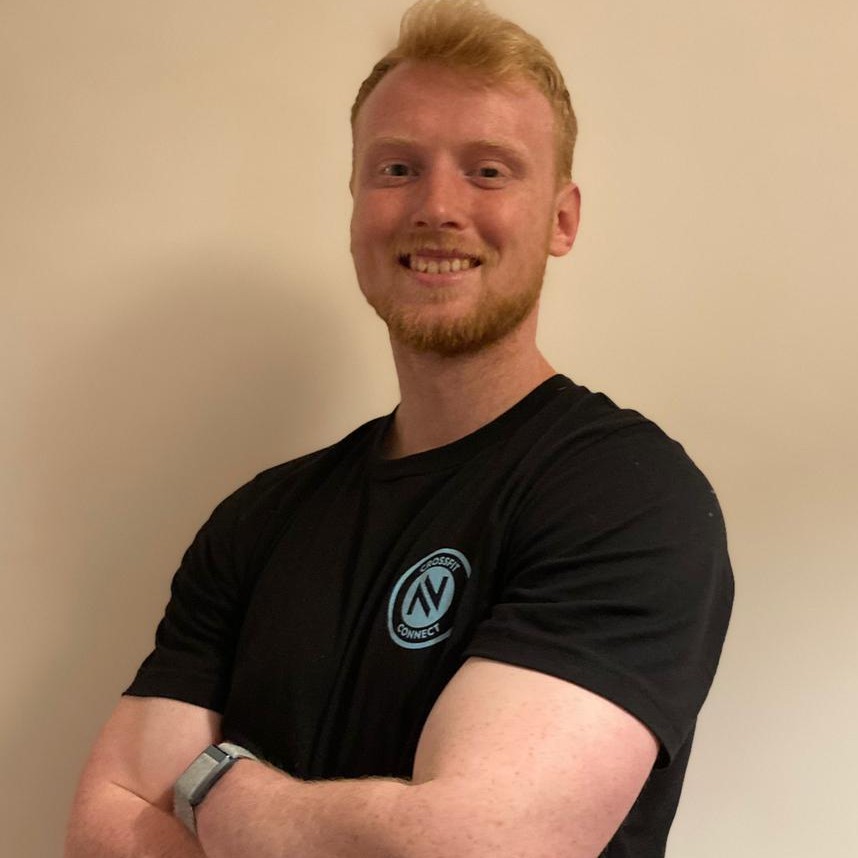 Harry covers news, reviews and features for Coach, Fit&Well and Live Science. With over a decade of training experience, he has tried everything from powerlifting to gymnastics, cardio to CrossFit, all in a bid to find fun ways of building a healthy, functional body.