The Best CrossFit Shoes
Our pick of the best CrossFit shoes to help you smash your WOD, plus what to look for when buying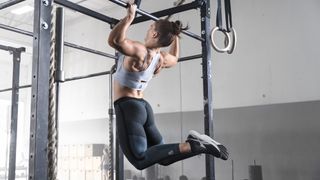 (Image credit: Reebok)
Is anything more demanding on footwear than a CrossFit workout? Your CrossFit shoes have to cope with a lot, because of the varied and challenging nature of the HIIT-meets-lifting workouts with running and calisthenics thrown in. That means you need elements from the best gym trainers, the best weightlifting shoes and even the best running shoes. When you're crushing your workout of the day (WOD), the last thing you want to be thinking about is your shoes, so it pays to make sure they're up to the job.
"Versatility is the key factor when it comes to shoes for CrossFit," says Nico Salton, head coach at CrossFit London. "Your shoes need to be cushioned enough for running, box jumps and burpees, yet stable enough for lifting."
What else should you look for when buying CrossFit shoes? "The shoe should have a large toe box so your toes can spread out when lifting," says Salton. "The heel needs to slide well on the wall during handstand push-ups and the side of the shoe needs to have a rugged texture to provide grip during rope climbs."
To help you find your perfect WOD footwear, we've tested a selection of the best CrossFit shoes of 2023 including the latest NoBulls, Nanos, Metcons and more. Read on for our experiences of these popular CrossFit shoes, and their strengths and weaknesses, so you can choose the right pair for you.
The Best CrossFit Shoes
The best CrossFit shoe
Reasons to buy
+
Excellent stability platform for weightlifting
+
Robust upper for rope climbs and handstand push-ups
+
Secure fit
Reasons to avoid
-
Heel lining wears down quickly
-
Takes time to break in
TYR has upset the NoBull/Nano/Metcon monopoly since entering the CrossFit space in 2022. Not only has the brand signed top athletes like Pat Vellner and Noah Ohlsen, it's also made a barnstorming CrossFit shoe that does more than hold its rivals' feet to the fire.
It took me a week or two to break the TYR CXT-1 in, but after three months of wearing it I was well and truly won over. The mysterious yet effective patent-pending "stability platform" is excellent, providing a solid base for sticking the landing on Olympic lifts. The breathable upper earned top marks too, offering a snug fit without putting any unwanted pressure on my feet.
There is a thin layer of midsole foam to make mid-WOD runs more comfortable, but I didn't feel any unwanted compression during heavy squats and deadlifts. The result? Premium power transfer when gunning for a new one-rep max or performing plyometric exercises during a metcon.
There are several thoughtful extra touches, including raised rubber around the midfoot for greater grip during rope climbs and a heel tab for smooth handstand push-ups. There is even a rubber toe bumper to reflect the emergence of wall walks in the sport.
There was some wear to the heel lining after my testing, but that is my only criticism of what has become my favorite CrossFit shoe.—HB
Read more in our TYR CXT-1 Unisex Trainer review
---
Best Nike CrossFit shoe
Reasons to buy
+
Lightweight
+
Sturdy heel for stability
+
Stylish with a great range of colorways
Reasons to avoid
-
Not as flexible as previous metcons
-
Tight fit
The Nike Metcon's CrossFit heritage is second only to the Reebok Nano, and the brand's extensive experience in the sport is put to good use in its latest release.
The little CrossFit touches are there—lace locks so they don't come loose during a competition, and rubber midfoot grips to help with rope climbs. But it also performs admirably as a general gym shoe, so much so that Coach awarded it the title of best gym trainer.
This versatile shoe didn't miss a beat during HIIT, CrossFit session and resistance training workouts, keeping me comfortable and offering a secure fit that stopped my feet sliding around during explosive exercises.
It's even more stable than its predecessor (good news for seasoned squatters) but still offers a welcome springiness during metcons thanks to Nike React foam in the midsole.
The design earned this shoe extra brownie points too. It feels well made and likely to stand the test of time (and countless workouts). There is a huge variety of colorways on offer to suit all gym-goers' tastes.—HB
Read more in our Nike Metcon 8 review
---
Best Reebok CrossFit shoe
Reasons to buy
+
Sturdy heel for lifting
+
Great grip
+
Effective support for short runs
+
Plenty of color options
Reasons to avoid
-
Not suitable for longer runs
-
Sizing can be tricky
The original CrossFit shoe returns for its 13th outing, and it's come a long way since the release of its boxy forefather.
The latest iteration features a Lift and Run chassis designed to simultaneously offer support for running and stability for squats and deadlifts. That would certainly save us from cramming two pairs of sneakers in our gym bag each day. But does it work?
In short: yes. I found the sole was able to handle all manner of workouts, offering a rigid heel for barbell work and a bouncier feel when running (although you should still reach for some running shoes if you're tackling anything above 2km).
It doesn't feel hugely different from the Nano X2. The Flexweave upper is slightly more rigid for greater stability, but a lack of stability wasn't a problem with its predecessor. Still, if given the choice, I would opt for the X3 because it's comfier and more supportive to run in, offering a more secure fit that locks my foot in place to prevent any unwanted movement.
If you have the X2s, an upgrade might not be needed immediately. But if you're in the market for new CrossFit shoes, I'd plump for the latest model.
The sizing proved a bit tricky to get right, and I could have gone down a half size. So, if you have the chance to try a pair on before you buy, I'd suggest taking it.—LG
Read more in our Reebok Nano X3 review
---
Best budget CrossFit Shoe
Reasons to buy
+
Comfortable
+
Stylish design
+
Wide forefoot for balance
Reasons to avoid
-
Could be more stable in the heel
-
Heel lining wore away after a month
You'll be hard pressed to find another pair of shoes on this list for under $100, but that's the RRP of the Puma Fuse 2.0, and a quick web search reveals there are some decent discounts available on it.
It's an impressively versatile shoe at a refreshingly reasonable price, which is something CrossFitters everywhere have been demanding for some time.
During a month of testing, I was won over by the comfort of the soft, breathable upper, which felt more like slipping on a sock than a shoe (more than once I found myself choosing to wear them around town or to walk the dog).
This, twinned with the flat and flexible outsole, gives it a natural feel not dissimilar to the Nano 6. There's a wide forefoot too, which allowed me to spread my toes for balance during Olympic lifts and dynamic movements.
My only criticism is that I would have liked even more stability in the heel. While still better than most gym shoes, there was a tiny bit of sideways movement in the Puma Fuse 2.0 when landing snatches, and the midsole foam compressed a bit under heavier barbells.
But for metcons, these shoes were superb. I felt nimble on my feet through burpees and box jumps, while the heel tab and raised rubber around the midfoot boosted their durability during handstand push-ups and rope climbs.
My white pair didn't stay white for long (the dog walks are partly to blame for that), and there was some damage to the heel lining after a few solid weeks of use, but the rest of the shoe still looked like it would last for many more months.
If you want a solid CrossFit shoe that beats most of its rivals on price, this is an appealing option.—HB
Read more in our Puma Fuse 2.0 review
---
Best CrossFit shoe for weightlifting
Reasons to buy
+
Stable sole for weightlifting
+
Comfortable upper
+
Ample cushioning for short runs
Reasons to avoid
-
Wider fit
-
Felt less nimble than others
The Inov-8 F-Lite G 300 is one for the heavy lifters out there. Short of a designated weightlifting shoe, there's no shoe I'd rather squat in.
"The Inov-8 F-Lite G 300 is my current go-to," says Martin Fishwick of CrossFit Glasgow. "I can lift, run and jump easily in them. I find they're a better all-rounder than the NoBulls and Nano Xs I had before. They're comfy enough if you're on your feet for long stretches of coaching, too."
I tested the Inov-8 shoe for five weeks, and it never failed to get me excited to lift. It was a decent performer during metcons and HIIT workouts too, but wouldn't be my top pick for either training style.
I found the wraparound midfoot cage offered a secure and adaptable fit. The shoe's solid outsole bears a striking resemblance to those featured on lifters, and makes a deeply satisfying "slap" as you drop under a heavy clean, jerk or snatch. I also found it unfalteringly stable, with a wide forefoot and Graphene-infused powerheel offering excellent support, balance and power transfer from my feet to the ground.
At 10.5oz/300g, it's one of the lighter shoes on this list, but I found that with the significant 14mm stack under the heel (and continued midsole height through the forefoot) it felt less nimble than more slimline shoes like the NoBull trainer.
The pay off though, is that the added support makes it comfortable for running short intervals. I felt a little bit of movement around my heel, although online comments agree this shoe is best suited to a wider foot rather than narrow ones like mine.
This is why I wouldn't hesitate to suggest these shoes to anyone who has average-to-wide feet, and whose training tends to have a weightlifting bias.—HB
Read more in our Inov-8 F-Lite G 300 review
---
Best CrossFit shoe for narrow feet
Reasons to buy
+
Firm midsole feels great during metcons
+
Durable
+
Clean, understated design
Reasons to avoid
-
Narrow fit
-
Needs breaking in
-
Minimal cushioning
The NoBull Trainer tends to be a divisive topic in the CrossFit community. Some can't get enough of it, while others wouldn't wear a pair if you paid them. Personally, I like it, although I'll readily admit there are a few holes in its game.
But let's start with its strengths. It's simple and effective. While CrossFit shoes usually look a bit busy with a patchwork of materials, textures and features, the NoBull Trainer features a one-piece abrasion-resistant upper that gives it a clean look and feel.
It's pretty stiff to start with, but I found it softened up after a week or two and started to mold to my feet. It's also incredibly durable, showing few signs of wear and tear after six months of consistent use.
The NoBull Trainer has a 4mm drop, but it feels even flatter, and the minimal midsole offers a responsive feel that I enjoyed during metcons. However, if you like plenty of cushioning to keep your knees happy during short runs and explosive movements, this isn't the shoe for you. The shoe is also well suited to narrow feet like mine, so if you need a wider fit you may want to look at the Metcons or Inov-8s above.
Overall, I think this is a versatile option for CrossFit that looks good and is built to stand the test of time. But, before buying, re-read our NoBull Trainer review to make sure this polarizing shoe is right for you.—HB
CrossFit Shoe Buying Guide
What makes a good CrossFit shoe?
The best shoes for CrossFit will support you while lifting weights, performing plyometric movements and running short distances. They should have the following features:
Firm sole: Unlike the spongy soles of running shoes, CrossFit trainers should provide a firm platform underfoot. This gives a solid base for generating power during movements like squats and deadlifts, while adding stability during Olympic lifts.
Wide toe box: This is a trait most CrossFit trainers share with the best weightlifting shoes. It allows you to spread your toes wider than you can in other sports shoes, which is vital for maintaining balance when performing lifts.
Cushioning: You don't want the thick midsole of a distance running shoe because this provides an unstable surface for exercises. However, you do need a little cushioning to reduce the impact of explosive exercises like burpees and box jumps on your knees, as well as supporting you through short runs.
Durability: A CrossFit workout of the day (WOD) is tough, so shoes that can withstand bumps and scrapes without falling to pieces are vital. Many custom-built CrossFit shoes, like the Nike Metcon 8 and NoBull Trainer, have rubber guards to protect the shoes from rope climbs and rough walls during handstand push-ups.
Breathable upper: Metcons feature in CrossFit training, so it's likely you'll finish workouts with your heart racing and your body heat through the rough. So, you'll want a breathable yet hardy upper to keep your feet cool.
Are CrossFit shoes good for lifting?
CrossFit shoes are all about versatility, and lifting is one of the many activities that falls within their remit. Their firm soles provide a stable surface for exercises, allowing you to transfer power effectively through the ground. The wider forefoot allows you to spread your toes, boosting balance for Olympic lifts, as well as HIIT workout stalwarts like burpees.
Are CrossFit shoes good for running?
CrossFit shoes should support you through short runs, which are included in many WODs such as Helen, one of the best-known CrossFit workouts, in which athletes complete three rounds for time: a 400-meter run, 21 kettlebell swings and 12 pull-ups.
However, if you're training for distances of 5K and beyond then you need running shoes. This is because CrossFit shoes are designed to provide cushioning for short, fast runs—the two miles included in the hero WOD Murph is right on the upper limit. You'll require something more supportive for dedicated distance running.
How should CrossFit shoes fit?
The heel and midfoot should lock your feet into place so they don't move during energetic workouts, minimizing the risk of rubbing. There should be wiggle room around your toes to allow them to spread for balance when performing Olympic lifts, and a bit of room in front of your toes so you can run up and down hills without them hitting against the end of your shoe.
Are CrossFit shoes necessary?
You can wear a standard pair of trainers for a CrossFit workout, but if you are part of a CrossFit box or follow a CrossFit-inspired training routine, we'd recommend using a shoe that's fit for purpose to support you through heavy compound exercises, Olympic weightlifting, short sprints, explosive movements and cardio workouts. Without them you would have to use sub-par shoes for elements of your workout, or change your footwear each time you wanted to switch activity.
What shoes do CrossFit athletes wear?
A small selection of brands dominate the market in a fitness regime that—having been around for just 23 years—doesn't have the legacy of running or soccer. The Nike Metcon and the Reebok Nano (worn by former male CrossFit Games champs Mat Fraser and Rich Froning Jr. respectively) were among the first CrossFit shoes, and remain among the most popular with athletes. The Nike Metcon 8 and Reebok Nano X3 are the most recent iterations.
Several athletes, including former top-10 CrossFit Games finisher Scott Panchik, have opted for footwear from Inov-8, while the current fittest man on Earth (Justin Medeiro) and fittest woman on Earth (Tia-Clair Toomey) from the 2022 Games wear shoes from NoBull.
In the last few years a couple of other brands have joined the action. The R.A.D One, worn by 2022's third fittest woman on Earth, Laura Horvath, has taken CrossFit boxes by storm, with athletes clamoring over the brand's limited-availability products. Swimming brand Tyr has also entered the CrossFit space with a line of training shoes that are worn by the likes of multiple-time podium athlete Patrick Vellner.
More About CrossFit
Functional movements, ultra-high intensity… and injuries? Not if you do it right – read our handy guide to CrossFit for beginners
CrossFit couples: "Never 'no rep' your girlfriend" and other essential advice from a couple who set up their own box together
Sign up for workout ideas, training advice, reviews of the latest gear and more.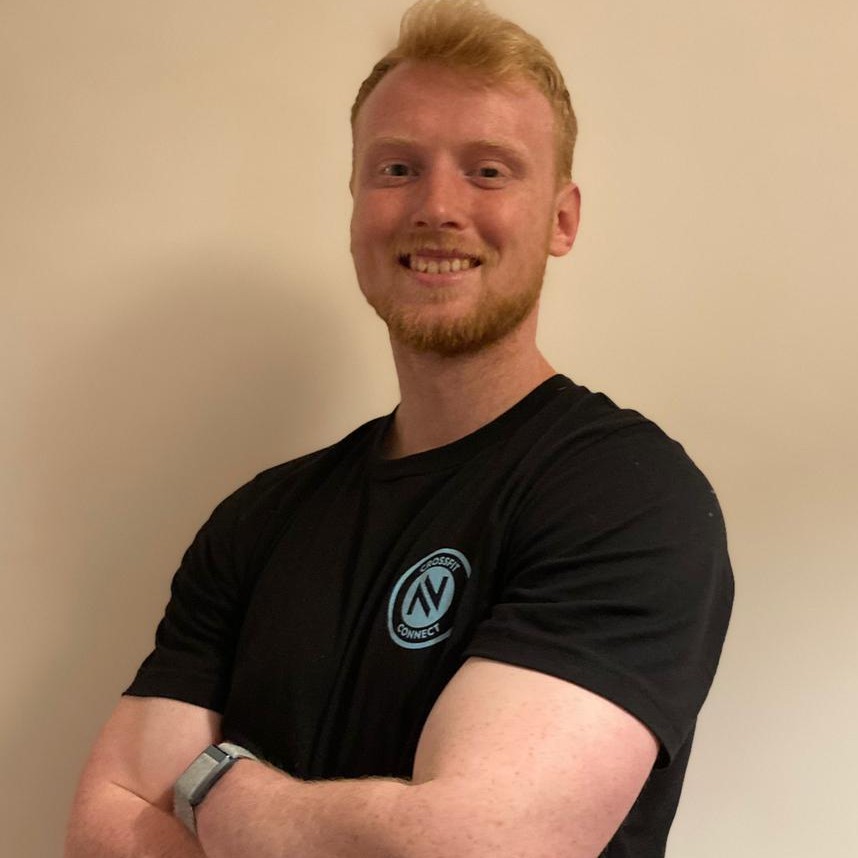 Harry covers news, reviews and features for Coach, Fit&Well and Live Science. With over a decade of training experience, he has tried everything from powerlifting to gymnastics, cardio to CrossFit, all in a bid to find fun ways of building a healthy, functional body.