The Technogym Skillrow provides an authentic rowing experience with a design that feels built to last. However, if you're looking for a connected rower to compete with the best, there are probably better options for you.
For
Great build quality
Provides a tough workout
Easy-to-view display
Against
Expensive
Bigger and heavier than most rowers
Tricky to easily separate in two parts
The Technogym Skillrow, much like the Concept2 RowErg, is a popular indoor rower choice for gyms because it prioritizes a strong design that's built to handle gym-goers constantly jumping on and off it.
The self-powered rower is one you can have inside your own home, too, and uses magnetic and air resistance to let you switch between cardio workout time or a focus on building power and stamina.
It's also compatible with heart rate sensors for that extra hit of workout data and works with Technogym's smartphone app to offer workouts that can mix up the indoor rowing experience. The Skillrow sits at the top end of rowers to set up in your home, so does it do enough to justify that steeper financial outlay over other rowers that are among the best rowing machines for home?
Technogym Skillrow: Price And Availability
The Skillrow is available in Pearl Grey or Anthracite Black with both priced at $3,950 in the US and £4,150 in the UK. It has to be bought directly from Technogym.
That price makes it one of the most expensive rowers we've tested. It's more expensive than the Concept2 RowErg (from $900/£900) and connected rowers like the Hydrow ($2,495/£1,995), the Ergatta ($2,499/£2,495) and the Echelon Smart Rower ($1,495/£1,395).
The Set-Up
The Skillrow I tested was delivered to my apartment already assembled, though it made for an interesting (challenging) time getting it up the short flight of stairs to my door.
As a result I can't vouch for how long it takes to put together, but I can comment on how heavy a rower it is to handle. I would not have wanted to set this up on my own. This rower weighs 134lb (61kg) with most of the bulk up front, at the flywheel. It is almost as heavy as the Hydrow (145lb/66kg). The Concept2 RowErg, in contrast, weighs just 57lb (26kg).
Fortunately, this is a rower that can separate into two parts, with wheels up front to make it easier to move around. There are two large buttons where the flywheel and rail meet just in front of the footplates, though the top-heavy nature of the design means it's not the easiest to separate. You need to be careful if doing it on your own.
How I Tested This Rower
I spent a month testing the Skillrow, using it in the open rowing mode and with the free Skillrow app on an iPhone 14, trying out the video and non-video based workouts. I've tested different rowing machines for Coach across price ranges, from affordable rowers like the JTX Freedom Air and popular rowers like the Concept2 RowERG to connected rowers including Ergatta, Hydrow and the Echelon Smart Rower.
The Design
The Skillrow is heavy, but there's no doubt it feels like a rower that's well equipped to handle frequent use. It's made mostly of metal and has a sleek, bold look, though it's not on a level with the Ergatta in terms of attractiveness.
The seat is a good size and didn't leave me feeling sore after longer rows. The footplates are one of the few plastic elements, but it's a straightforward job adjusting them to ensure they keep your foot planted. The metal chain connecting the handle to the flywheel feels like it can handle vigorous use.
There's nothing to plug in, which gives you options as to where you can place it in a room, although wherever you put it in a room it's going to dominate it. It measures 96in (2,435mm) long, 25in wide (629mm) and 50in (1,280mm) high. That's as long as a Concept2 RowErg, which is also just slightly narrower by comparison. Even when separated into two parts, it's still two bits of rowing machine you're not going to be able to effortlessly shift out of the way. Technogym has an option on its website to view how the rower will look in your space.
There is a built-in 7in LCD screen, with buttons down the side of it. It's not like the tablet-style screens you'll find on connected rowers but it's bright, making it ideal for evening rows, while the sun glare doesn't hugely impact on visibility.
The Experience
Rowing on a Skillrow wasn't a new experience for me because it's the one I've used in my gym for a while. The biggest thing to take on board is the use of magnetic and air resistance, which alters the kind of workout you can get from the Skillrow.
This is dictated by the resistance dial that's in reach when you are on the rower. Moving the dial to the right gives you 10 rowing resistance levels that use the air resistance—and what Technogym dubs its Aquafeel technology—to mimic the feel of rowing in water, with a more gradual build-up of resistance. Twist the dial the other way and you can select from three power modes. This brings the magnetic resistance into play, and so when you pull the handle it feels like you are rowing with added weight to contend with.
Whether you opt for rowing mode or power mode, the sensation of rowing on the Skillrow is superb. In rowing mode that action feels smooth and fluid. Switch to power mode and you instantly feel how much harder it is to row. The Skillrow is relatively quiet too.
The LCD screen makes it easy to absorb your real-time metrics, letting you see duration, meters covered, calories burned, strokes per minute, pace per 500 meters and power in watts when you move into power mode. There's an additional data screen you can switch to and display more of the power stats, plus the ability to pair external heart rate monitors via Bluetooth. I managed to do it with a Polar H10 and a Garmin HRM-Pro Plus chest strap monitor with no issue.
The Skillrow can also function like a connected rower because of its smartphone app. You can clamp your phone into the holder above the display to follow along with workouts and to take part in challenges. The first section of the app is dedicated to those challenges, in which you can climb user rankings by participating in tasks such as rowing the farthest in a month or trying to set the fastest time for 500 meters.
In the video workouts section of the app, you are guided by trainers on aspects like technique, or you can take on power-based workouts where you're sat in front of trainers with basic data like workout duration displayed. The non-video-based workout section has interval-style workouts, or you can create your own. These workouts kick into gear when you start rowing, which is enough to connect the app and rower via Bluetooth to make sure it's tracking your performance.
The workouts do a sound job of providing strong, tough challenges. The interval-style workouts are short and sweet and make you sweat. The power workouts are a good introduction to how you can use that additional mode to build core strength. However, it doesn't take long to get through a lot of the workouts and it isn't the extensive library of workouts you'd find on most connected rowers.
If you want a rower you can sit in and participate in a regularly updated library of on-demand and live classes, don't buy the Skillrow. If you want a slick indoor rower with an authentic rowing feel, consider buying the Skillrow.
Is the Technogym Skillrow Worth It?
The Skillrow is much more expensive than other rowers I've tested. For that money you get a well-built machine and a rowing experience that feels smooth, authentic and challenging, with scope to add smart rowing time, too.
Ultimately, though, the Concept2 RowErg gives you a similar rowing experience. It's also well built, but it's easier to move, offers better value and has scope to be connected to other third-party apps. There's no doubt that the Skillrow provides a great rowing experience, though. If you like the idea of a tough machine that provides a tough workout, this rower delivers just that.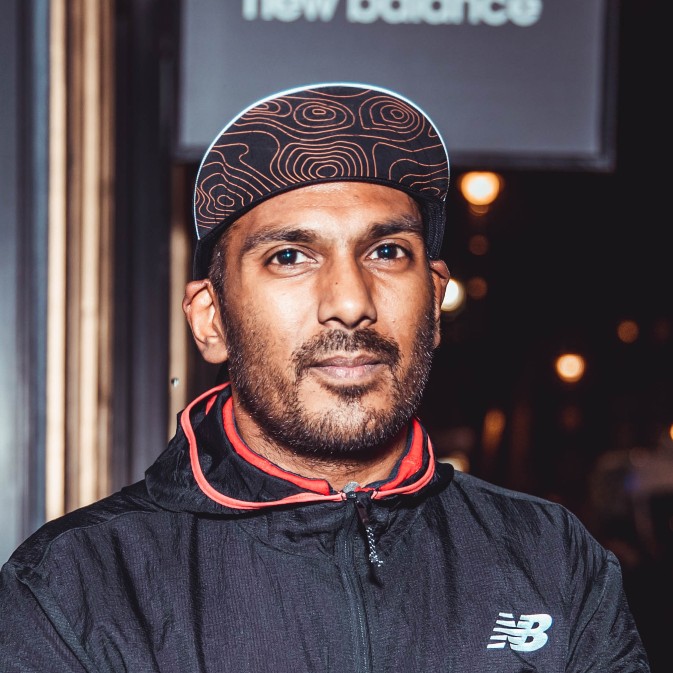 Mike is an experienced journalist, beginning his career in 2008, and is a keen runner and swimmer. As a contributor to Coach, he covers swimming and reviews rowing machines.