What's The Difference Between A Strain And A Sprain?
Dr Nick Knight helps us distinguish between the two and explains how to treat them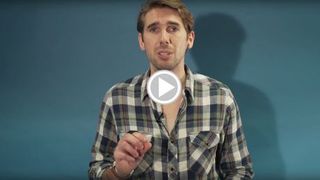 (Image credit: unknown)
You've probably experienced both, because – if you happen to have a body – strains and sprains are pretty much unavoidable. It's possible you've done one and thought it was the other – they both hurt a ton and ruin your daily routine. But, as Dr Nick Knight explains, there's a big difference between the two.
"Strains and sprains may sound similar, but they are very different," says Knight. "A sprain is where you have a tearing of a ligament, whereas a strain is a tearing of muscle fibres, otherwise known as a pulled muscle.
"The symptoms that you'll get from both of these are quite similar – swelling, pain, bruising, and if it's around the joint, you may get some instability." Whether it's one or the other doesn't really matter in the first instance because the treatments are very similar. "It's rest, ice, compression and elevation," says Knight. "And if you're able to take them, anti-inflammatories will usually help. You'll probably need a couple of weeks' rest and you want to return to your exercise routine slowly and gradually. If you have any worries or things aren't getting better, go along to your GP so they can give you a full assessment."
Dr Knight has dispensed concise advice on all kinds of medical topics you may be wondering about, from back pain to ball ache. He's enlightened us about why you might gain weight when you try to lose it, and on how to stop snoring. Struggling to nod off at night? His top sleep tips will help you get the best possible night's sleep.
We also have a more detailed guide to muscle strains including advice on prevention, symptoms and treatment.
Dr Nick Knight is a doctor in a London hospital, with a degree in exercise and sports sciences and a PhD in human performance. Knight has trained a four-man crew to row 5,000km across the Indian Ocean and has carried out medical research at Mount Everest Base Camp.
Sign up for workout ideas, training advice, reviews of the latest gear and more.
Sam Razvi wrote for Men's Fitness UK (which predated and then shared a website with Coach) between 2011 and 2016.