Lessons In Innovation From Tough Mudder's Will Dean
The creator of Tough Mudder on how to keep your business – and your life – fresh and interesting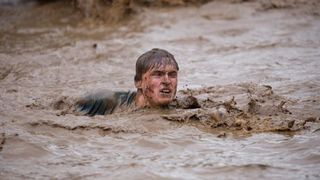 (Image credit: unknown)
In less than a decade, Tough Mudder grew from a ramshackle obstacle course in Pennsylvania to a global phenomenon with more than 2.5 million participants – but the organisation's founder and CEO knew that this success could only last if the event continued to evolve. "It was imperative that every time people came to a Tough Mudder – and we want the tribe to return over and over – they would be excited by a new dramatic test of determination or teamwork," says Will Dean, the British entrepreneur behind the TM brand. "Innovation was never a choice for us, always a necessity." Here are Dean's rules for staying vital – and staying ahead of the competition.
Build it yourself
When we were trying to turn the Electroshock Therapy obstacle into reality, we searched hard for reliable research about delivering electric shocks to people in large numbers. Google the idea and you quickly end up in some of the internet's darker corners. The only true test was for us to build it, put ourselves through it, and keep modifying it until we were sure it was predictably safe and it worked. If we were confident of running through EST hundreds of times, we could let Tough Mudders try it.
You don't need huge changes
Each of the obstacles we have created took blood, sweat and tears – but we've also never been afraid to try to improve them, and often small modifications make all the difference. At one point we gave Everest – the half-pipe Mudders attempt to scale – a rounded top rather than a sharp lip, a small change that significantly increases the teamwork element because there is nothing to grab except other people's hands. Likewise, after listening to participants and watching events, we added a slide to Arctic Enema, which deposits you into a Dumpster full of ice. Our course designer Nolan Kombol referred to it "extending a Holy Shit! moment as long as possible".
RECOMMENDED: Tough Mudder Founder Will Dean On Building An Empire
Don't reject any possibilities
The sense that improvement is possible tends to get squeezed out of companies or strangled by rules that remove the element of chance or spontaneity. I was determined that those habits would never form at Tough Mudder. In the process of creating and evolving King of the Swingers, in which Mudders jump for a trapeze bar and swing out to ring a bell before plunging into water, we experimented with at least a dozen versions – higher and lower platforms, bigger and smaller jumps, different kinds of trapezes – before we got the spectacular drama and Mudder experience we wanted.
You find answers along the way
The magic bullet that solves everything is not only never going to happen, it's not desirable. The journey to solutions creates solutions. You can't force creative answers. So many of the things that defined Tough Mudder – the pledge, the headband, several of the obstacles – were envisaged when we weren't consciously solving a problem. Allow yourself some space to kick back and often you find the answer arrives. There has to be a balance between structured problem solving and improvisation.
Experience gives you inspiration
Ingrained knowledge of structure leads to creativity. Paul McCartney may have woken up with the melody to "Yesterday" in his head but he did so only because he had spent the previous ten years constantly trying to write brilliant melodies. Creativity is a learned habit, as well as a rush of blood. It's about being restless for the "Goldilocks moment", what instinctively feels just right.
It Takes A Tribe: Building The Tough Mudder Movement by Will Dean is out now in hardback, RRP £14.99 (Portfolio Penguin), check price and buy on amazon.co.uk
Sign up for workout ideas, training advice, reviews of the latest gear and more.
Coach is a health and fitness title. This byline is used for posting sponsored content, book extracts and the like. It is also used as a placeholder for articles published a long time ago when the original author is unclear. You can find out more about this publication and find the contact details of the editorial team on the About Us page.